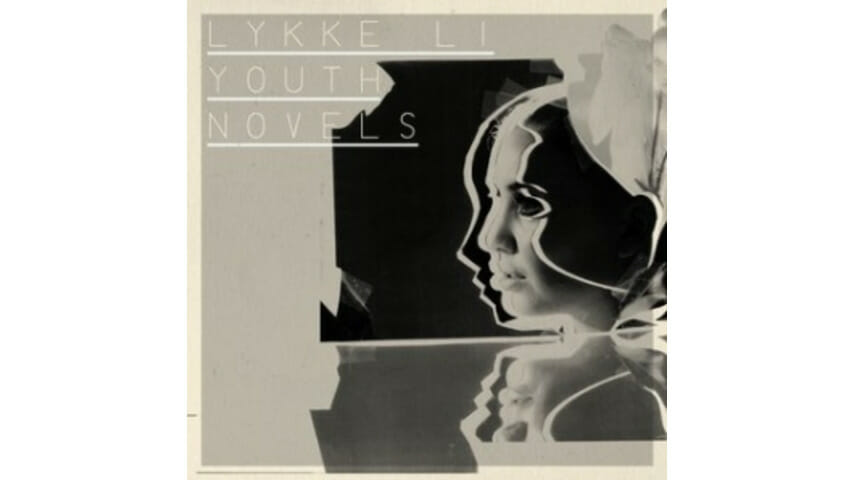 Turning insecurities into bold pop songs

Before working as a professional dancer on Swedish television and recording her debut album, 22-year-old Stockholm native Lykke Li traveled the world with her artist parents. It all comes through on the determinedly diverse Youth Novels, which marries inventive dance rhythms to confessional songwriting. Already, her musical approach and idiosyncratic stage presence have earned Li comparisons to Madonna, Björk and fellow Swede Robyn, which are apt, if limiting. The singer—who proclaims a love for Iggy Pop and Tom Waits—belongs to a new generation of Scandinavian female musicians (including El Perro del Mar, Annie, and Siri Wålberg of Sissy Wish) who are moving away from the '60s-pop sounds that have dominated the region for years.
Li writes hooks that come out of nowhere and verses that knot around sexual and emotional bruises, grafting pop-R&B melodies onto spartan arrangements that suggest French yé-yé attitude, American hip-hop beats and Euro-dance production (courtesy of producer Björn Yttling of Peter Björn & John). She nails ballads like "Tonight" and "Time Flies," revealing the range and reach of her voice, and she sounds particularly exuberant on upbeat numbers like "Breaking It Up," on which she's joined by an otherworldly choir.
Nevertheless, skip that first track. With icicle synths and faintly droning feedback, "Melodies & Desires" is a dull, spoken-word opener on which Li whispers instructions to a lover or listener, proving that her lyrics are better when sung. But even if a few experiments fall flat, on the rest of Youth Novels Li is as witty and self-possessed, even if most of her songs brutally document her emotional masochism. On the minimal "Dance Dance Dance," which shuffles along on a rimshot-and-brushed-snare rhythm, she sings, "My hips they lie 'cause in reality I'm shy shy shy," turning Shakira's hit "Hips Don't Lie" into a wounded metaphor for an abusive relationship.
Like her Scandinavian peers, Li is just as strident and assertive as she is vulnerable and aching. The pounding "I'm Good, I'm Gone"—with one of the album's most infectious hooks (as well as a great video)—is a potent kiss-off to a luckless guy: "You'll be calling but I won't be at the phone," she sings in hip-hop phrasing. But Youth Novels is ultimately more celebratory than angry or mopey, with Li finding cathartic joy in the simple act of making music.