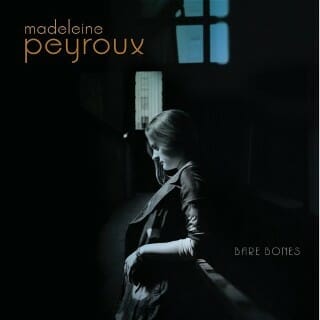 Smoky-voiced singer finally sits in the songwriter's chair
Until now, it's been easiest to think of Madeleine Peyroux as an inveterate song finder with a vocal gift from above, a masterful interpreter of other people's material whose distinctive style renders everything she touches in "shades of Billie Holiday." But on this, her fifth full-length in 13 years of recording, Peyroux crosses over into full-fledged-songwriter terrain, penning or co-authoring all 11 tracks. Predictably, the results are mixed compared to previous efforts—the quality of her performance remains extraordinarily high, but the material is spottier than usual, particularly when Peyroux stretches beyond her comfort zone and into newfound emotional real estate. But this certainly won't prevent Bare Bones from floating out of the sound systems of restaurants and coffee shops worldwide.
Listen to tracks from Madeleine Peyroux's Bare Bones on her MySpace.