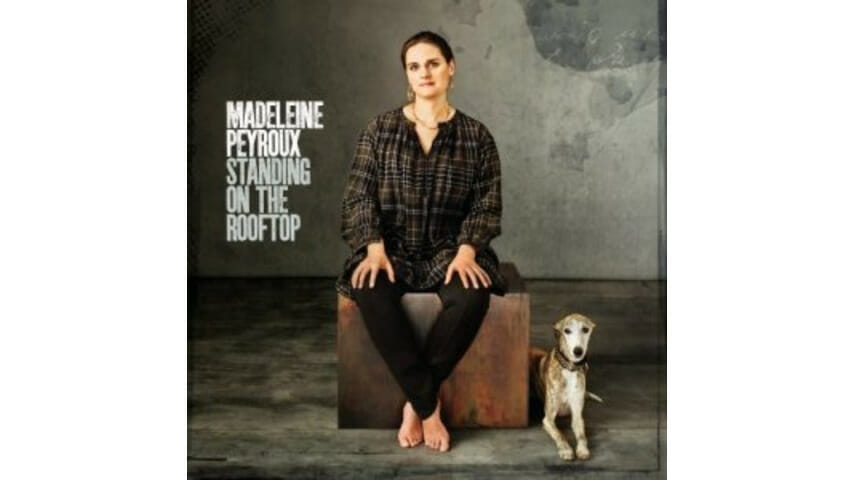 Madeleine Peyroux is best known for her dusky, out-of-time croon, whose lustrous grain will never live down—or up to, for that matter—the Billie Holiday comparisons that have dogged her over the last 15 years. While her vocals have certainly earned her many fans, perhaps her truest gift is her impeccable taste in material. Largely eschewing the oversung classics of the American Songbook, Peyroux has lent her voice to an array of songs representing an adventurous diversity: from Fred Neil and Leonard Cohen to Elliott Smith and Serge Gainsbourg. Half the excitement over a new album is anticipating who she'll cover next.
Following 2009's Bare Bones, which featured mostly originals either written or co-written by Peyroux, Standing on the Rooftop features new interpretations of songs by the Beatles and Robert Johnson. Peyroux plays down the melodic jauntiness of "Martha My Dear," treating the title character almost like a muse. It makes sense as an opener, as it seems to unleash a wellspring of music that follows. However, her version of "Love in Vain," with its slowed pace and careful phrasing, owes an obvious debt to Cassandra Wilson's series of Robert Johnson covers, but without the careful interplay between words and music.
Peyroux has assembled an agile backing band for Standing on the Rooftop, including Marc Ribot on guitar and Me'shell Ndegeocello on bass. They take her further out of her default jazz sound and into rootsy Americana, lending the songs a feathery melancholy that lacks the punch of jazz or the specificity of roots. At times it's glum and too understated, as on "Fickle Dove;" other times, it's a bit heavy-handed, as on the artsy-craftsy "Don't Pick a Fight with a Poet." Peyroux is feistier handling the poor-versus-rich comparisons on "The Kind You Can't Afford," although it's odd to think of her writing it with Bill Wyman of the Rolling Stones—surely one of the wealthiest bands around. Standing on the Rooftop sounds like a self-consciously boho summer album: pleasant enough for a backyard soiree and a bottle of verde, but too breezy to linger once your guests leave.