Oh Sees Share "Poisoned Stones," New Song from Next Month's Face Stabber
Images via Castle Face/YouTube, Victoria Holt
Music
News
Oh Sees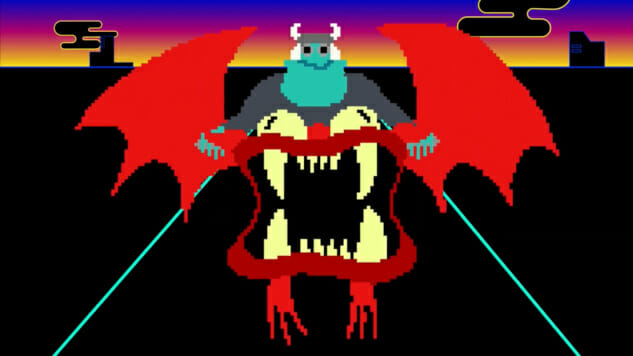 John Dwyer's all-too-prolific, perpetually name-changing garage-rock outfit Oh Sees (fka Thee Oh Sees, The Oh Sees, OCS and so on) will release their 22nd full-length album Face Stabber next month. With the album's announcement came the 21-minute long shredfest "Henchlock," and today (July 8) we're getting a much shorter, more restrained preview of the record.
"Poisoned Stones" traffics in the same science-fantasy aesthetics as much of Oh Sees' music. Crunchy guitars and jazzy percussion ground the song in its metal roots, while shrill synths alienate Dwyer's reality with extraterrestrial textures and meandering drones caked in the mix.
Eaten Alive Illustrations provides the video for "Poisoned Stones," which translates the track into visuals resembling a Windows 95 point-and-click adventure game on an acid trip. Ray guns and castles abound in equal measure, ending with our mustachioed hero confronting the beast on the cover of last year's Smote Reverser.
Face Stabber is out Aug. 18 via Castle Face Records. Watch the video for "Poisoned Stones" below and find all of Face Stabber's details here. Keep scrolling to watch the garage-rockers in action via a 2009 performance dug up from the Paste archives.