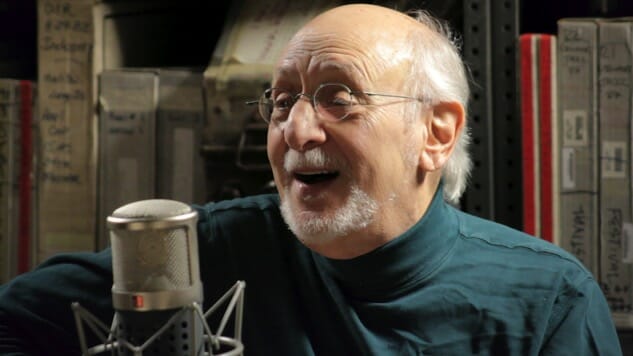 Peter Yarrow is one of the founding members of 1960s folk band Peter, Paul and Mary and the co-writer of one of the trio's most popular songs, "Puff, The Magic Dragon." The group, made up of Yarrow, (Noel) Paul Stookey, and Mary Travers, formed in 1961 and continued to perform together until Travers' death in 2009.
Since then, Yarrow and Stookey have continued to play in a duo, and Yarrow also plays with daughter Bethany Yarrow and cellist Rufus Cappadocia in a trio called Peter, Bethany and Rufus.
Aside from his performing duties, Yarrow published five children's books and three children's songbook collections with accompanying CD in his effort to keep folk music in the mainstream as well as to advocate for safe, bully-free school environments in schools.
Yarrow is also the co-founder of non-profit operation "Don't Laugh At Me" (DLAM), which furthers his efforts to end bullying.
The New York native stopped in at the Paste Studio yesterday to perform a few tracks for us. Check out Yarrow's performance of "Puff, The Magic Dragon" above, as well as "Blowin' In The Wind" and "Have You Been To Jail For Justice" below.
And keep scrolling for our chat with the artist about the power of folk music, the importance of positive action in promoting social change, and, of course, "Puff," which, it turns out, is not actually about smoking weed (who knew?).
Peter Yarrow will be performing for An Evening of Songs and Stories with Peter Yarrow at City Winery tomorrow. Click here for tickets!