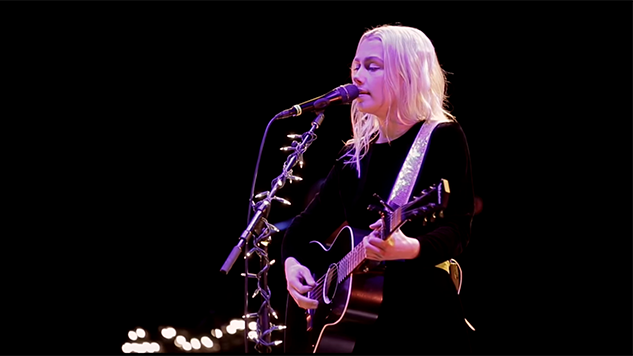 With the release of her 2017 debut album Stranger in the Alps, Phoebe Bridgers emerged as one of today's most skillfully heart-rending singer/songwriters.
In 2015, Bridgers released her debut EP Killer, and on this day the following year, she performed a show for Daytrotter in Davenport, Iowa. The set featured a few unreleased tracks ("Wasted," "Wilt"), a cut from her EP ("Steamroller") and selections from her soon-to-be debut album ("Scott Street," "Funeral," "Killer," "You Missed My Heart," "Chelsea" and "Georgia").
Paste featured Bridgers on our list of Best New Artists of 2017, noting "Bridgers' plainspoken lyrics and airy, inescapable melodies make Alps not just one the year's best debuts, but also one of 2017's best albums by anyone at any stage of their career."
Click here to read Paste's recent interview with Bridgers and Conor Oberst about their 2019 collaboration album, Better Oblivion Community Center.
Watch Phoebe Bridgers perform "Scott Street," "Funeral" and "Killer" live at Daytrotter below.