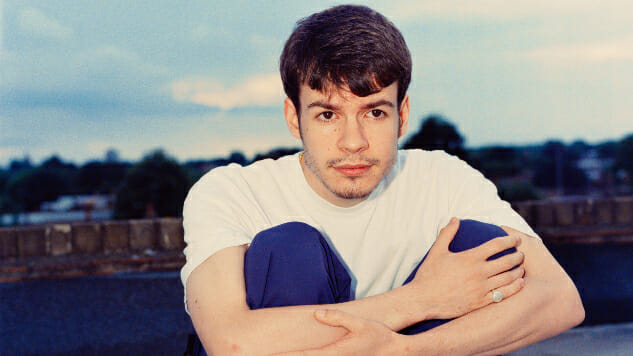 Daily Dose is your daily source for the song you absolutely, positively need to hear every day. Curated by the Paste Music Team.
Alexander O'Connor, the creative mind behind the Rex Orange County moniker, is at his best when he's at his most tender. The contemporary crooner's latest single, "Pluto Projector," brings up grand existential questions in the scope of an enduring relationship, making for a track that's at once both monumental and intimate. It follows the release of "10/10" as the second single from Rex Orange County's sophomore record, Pony, out at the end of October.
In an interesting rollout, Rex Orange County posted a phone number on Twitter Wednesday—+1 (213) 444-7710, if you're curious—that, when called, plays the first verse of the single. The little teaser featured O'Connor soulfully singing over a plucked guitar, pondering life's big questions, like, "What if all this counts for nothing? / Everything I thought I'd be?"
After the soft intro, "Pluto Projector" features a subdued beat while O'Connor narrows his existential scope to his ongoing relationship. Despite his and his love's time spent together, O'Connor still sees its original luster, singing, "This right here still feels like a honeymoon / When you say my name, nothing's changed." It then drifts into a soaring ballad, with background vocals (also from O'Connor) and resonant orchestration giving the track an awe-inspiring depth.
"Pluto Projector" falls on the second half of Pony, which was written, recorded and performed almost entirely by O'Connor himself in London. The album is out Oct. 25 on Sony Music. You can listen to "Pluto Projector" below, and find Rex Orange County's album details and upcoming tour dates through February further down.
Pony Album Artwork: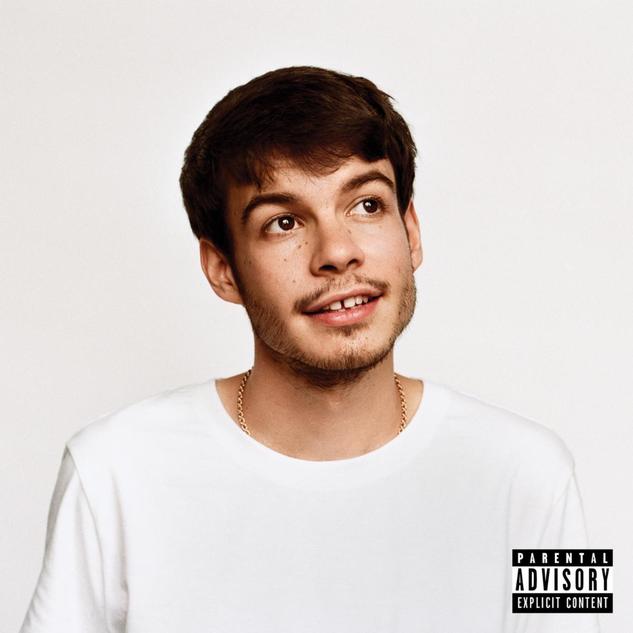 Pony Tracklist:
01. 10/10
02. Always
03. Laser Lights
04. Face To Face
05. Stressed Out
06. Never Had The Balls
07. Pluto Projector
08. Every Way
09. It Gets Better
10. It's Not The Same Anymore
Rex Orange County Tour Dates:
November
12 – Birmingham, U.K. @ O2 Academy
13 – Birmingham, UK @ O2 Academy – SOLD OUT
16 – Manchester, UK @ O2 Apollo – SOLD OUT
17 – Manchester, UK @ O2 Apollo – SOLD OUT
19 – Dublin, Ireland @ Olympia Theatre – SOLD OUT
20 – Dublin, Ireland @ Olympia Theatre – SOLD OUT
22 – Glasgow, UK @ Barrowland Ballroom – SOLD OUT
24 – Glasgow, UK @ Barrowland Ballroom – SOLD OUT
26 – London, UK @ O2 Brixton Academy – SOLD OUT
27 – London, UK @ O2 Brixton Academy – SOLD OUT
28 – London, UK @ O2 Brixton Academy
January 2020
09 – Phoenix, Ariz. @ The Van Buren – SOLD OUT
10 – Los Angeles, Calif. @ The Shrine Auditorium – SOLD OUT
11 – Los Angeles, Calif. @ The Shrine Auditorium
14 – Las Vegas, Nev. @ Brooklyn Bowl at the Linq Promenade – SOLD OUT
16 – San Francisco, Calif. @ The Masonic – SOLD OUT
17 – Oakland, Calif. @ Fox Theater – SOLD OUT
19 – Portland, Ore. @ Keller Auditorium
20 – Vancouver, B.C. @ PNE Forum
21 – Seattle, Wash. @ Paramount Theatre
23 – Salt Lake City, Utah @ The Union
24 – Denver, Colo. @ Fillmore Auditorium
26 – St. Paul, Minn. @ Palace Theatre
27 – Chicago, Ill. @ Byline Bank Aragon Ballroom – SOLD OUT
29 – Toronto, Ont. @ Danforth Music Hall – SOLD OUT
30 – Toronto, Ont. @ Danforth Music Hall – SOLD OUT
31 – Toronto, Ont. @ Danforth Music Hall – SOLD OUT
February 2020
01 – Montreal, Que. @ Mtelus – SOLD OUT
03 – Boston, Mass. @ House of Blues Boston – SOLD OUT
04 – Boston, Mass. @ House of Blues Boston – SOLD OUT
07 – New York, N.Y. @ Radio City Music Hall – SOLD OUT
08 – New York, N.Y. @ Radio City Music Hall
10 – Philadelphia, Pa. @ The Fillmore Philadelphia – SOLD OUT
11 – Philadelphia, Pa. @ The Fillmore Philadelphia
12 – Washington D.C. @ The Anthem
14 – Orlando, Fla. @ House of Blues Orlando – SOLD OUT
15 – Miami, Fla. @ The Fillmore Miami Beach at Jackie Gleason Theater – SOLD OUT
21 – Dallas, Texas @ The Bomb Factory – SOLD OUT
22 – Houston, Texas @ Revention Music Center – SOLD OUT
24 – Austin, Texas @ Stubb's Waller Creek Amphitheater – SOLD OUT
25 – Austin, Texas @ Stubb's Waller Creek Amphitheater
27 – Atlanta, Ga. @ Tabernacle – SOLD OUT