Ric Wilson Hits the Chicago Streets in Joyous "Sinner" Video
The song is off his BANBA EP, out now via Innovative Leisure
Images via Innovative Leisure, Michael Salisbury
Music
News
Ric Wilson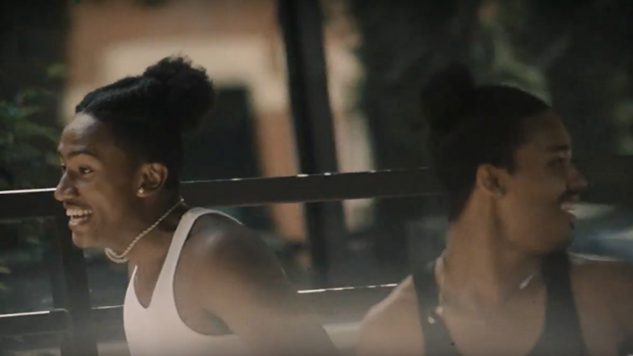 Chicago-based rapper Ric Wilson has shared the video for his jazzy, joyous track "Sinner" off his May EP BANBA (short for "Black Art Not Bad Art"), out now through Innovative Leisure. The song features fellow Chicago rap phenom Kweku Collins, as well as up-and-comers Rane Raps and Nick Kosma.
Wilson is cut from the same cloth as Chicago's current batch of conscious superstars, including Chance, Noname, Vic Mensa and others. His tracks are as bouncy as they are thoughtful, and "Sinner" has the hallmarks of what defines a certain portion of Chicago's rap output today: jazzy, horn-based instrumentals, slick soul grooves, and a communal sense of collaborative talent, showcased here by Wilson's interplay with his three guests.
The Stripmall Productions-helmed video for "Sinner" is a ground-level look at the Chicago that gets lost in the national newscasts—two teens run from a cop and along the way, pass through alleyways and thrift stores, by walk-ups and train stations, things that are instant Chicago identifiers to anyone who knows the city. The whole thing is infused with the sort of joy that settles over the city in the summer, carefree and restless and relentlessly alive.
Watch the video for "Sinner" below. You can stream BANBA here.