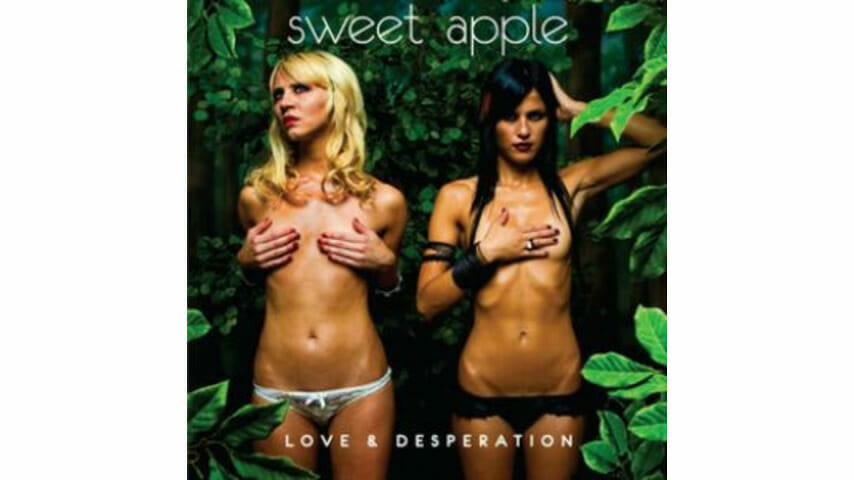 Alt-rock all-stars swing hard, hit some
The first seconds of Sweet Apple's debut barrel forth with an onslaught of dirty rock 'n' roll; the four-piece, don't-call-them-a-supergroup spews an avalanche of trash reminiscent of the New York Dolls' hostile proto-punk. J Mascis, frontman of the hallowed Dinosaur Jr., has traded in his guitar for drums, pummeling through Love & Desperation with jarring force.
Sweet Apple throbs with a swaggering garage-rock bravado that's more evocative of guitarists Tim Parnin and John Petkovic's group Cobra Verde than Mascis' iconic band. Traces of dark belligerence also recall Witch, the doom metal band in which Sweet Apple's namesake/bassist Dave Sweetapple first collaborated with Mascis. The album has explosive highs, like "Flying Up a Mountain," but they're coupled with stale lows (the tedious "It's Over Now") that threaten to dilute its overall virulence. But despite its moments of lethargy, Love & Desperation quakes with an energy that's simultaneously exhausting and gratifying.