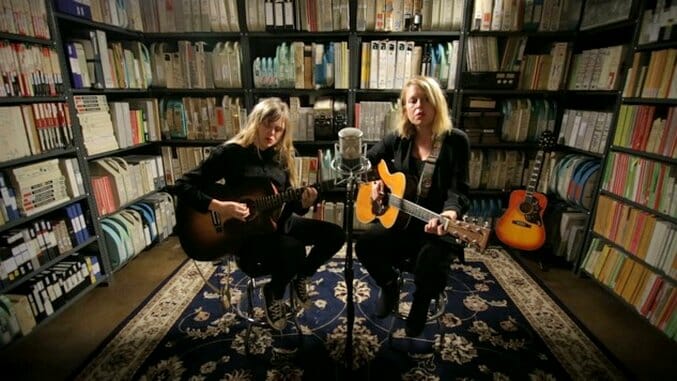 New York's The Chapin Sisters recently headed into the Paste Studio to perform a few songs off of their 2015 album, Today's Not Yesterday, released on Lake Bottom Records.
The folk rock duo, made up of sisters Abigail and Lily Chapin, released their debut Lake Bottom LP, in 2008 and have since toured extensively, including a gig singing back up vocals for She & Him.
Watch The Chapin Sisters perform "Autumn" above, as well as "Angeleno" and "Child" below.