Hear The Kinks Perform "A Well Respected Man" On This Day in 1977
Photo by Hulton Archive/Getty
Music
Features
The Kinks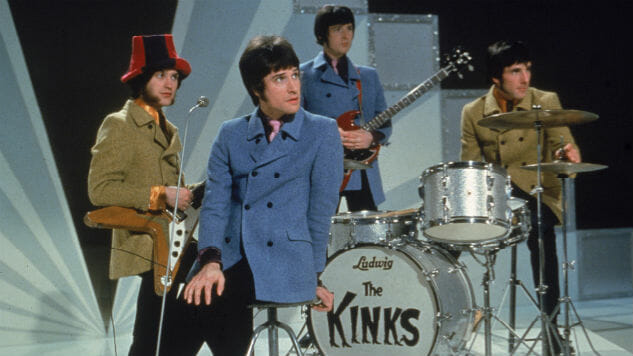 Ray and Dave Davies weren't just one of the strongest musician sibling pairs ever, they were also leading forces in one of the best bands of all time—The Kinks. One of The Kinks' best known songs was the beautiful acoustic pop number "A Well Respected Man," which came out in 1965. There weren't very many popular songs that addressed British social hierarchies back then, but social commentary soon became a big part of The Kinks' world.
On this day (Feb. 18) in 1977, The Kinks performed back-to-back sets at Santa Monica Civic Auditorium during their Sleepwalker tour. Their rendition of "A Well Respected Man" here is positively jolly, even more so than the studio version. The band led the crowd in a sing-along, and the joy is contagious.
Hear The Kinks perform live in 1977 via the Paste vault below.