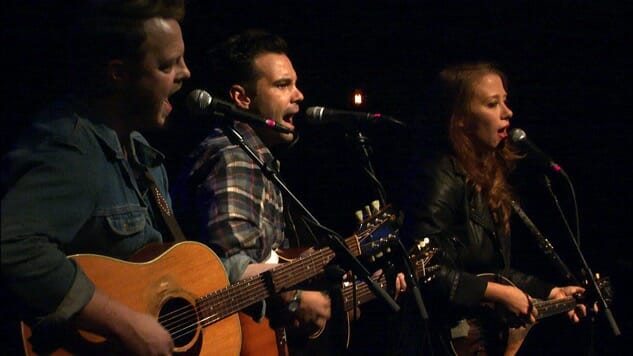 The Lone Bellow came out to Brooklyn Bowl to celebrate the launch of the Paste Cloud with us, and they put on one hell of a show (surprise, surprise).
The Brooklyn trio played a little of the old and a little of the new, offering songs from their self-titled 2013 release as well as their sophomore album, Then Came the Morning, which dropped earlier this year. Bonus: the band treated us to a few songs that have not been released yet, so basically Christmas came early.
Watch "The One You Should've Let Go" in the player above and the full set below.
Live video direction by Sean Smith, lighting design by Victor Cornette.