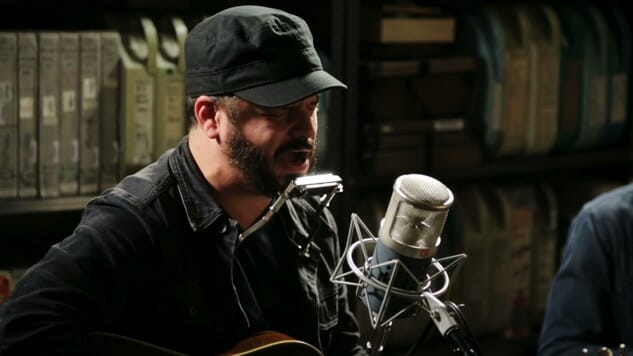 LA-based blues rockers The Record Company dropped by the Paste Studio to play a few songs in advance of their debut LP release, Give It Back To You, out now via Concord Records.
The Record Company has been generating some buzz since the release of their 2012 Superdead EP, the howling vocals of Chris Vos and Delta-inspired guitars calling back to '50s rock n' rollers. The band recently toured Europe with Blackberry Smoke and has some shows lined up with Galactic starting at the end of this month.
Check out The Record Company's performance of "Hard Day Coming Down" above, as well as "Turn Me Loose" and "Off the Ground" below.