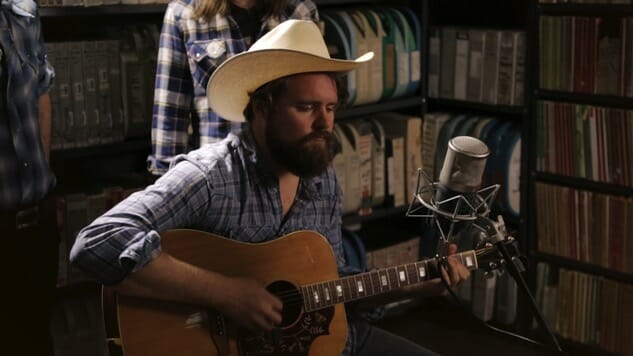 The Sheepdogs spent some time in the Paste Studio recently to grace us with an acoustic performance of a few tracks off of their third album, Future Nostalgia, which just dropped back in October to the delight of rock n' roll lovers everywhere (we're still wearing it out over here).
The Canadian band, originally made up of guitarist/vocalist Ewan Currie, bassist/backing vocalist Ryan Gullen, and drummer/backing vocalist Sam Corbett, recently added a few more fellows to the mix, guitarist Rusty Matyas and keyboardist (and brother or Ewan) Shamus Currie.
The band is embarking on a tour in January of next year, starting January 16 in the U.K. and making its way through their native country through the month of March.
Check out their session here, and you're welcome.