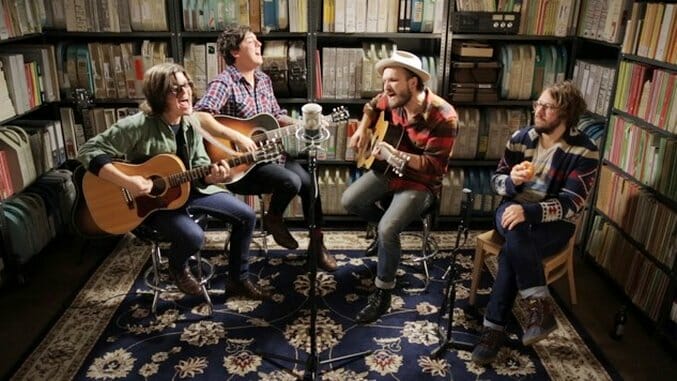 It might seem that a band composed mostly of previous bands' lead singers, as is the case with Nashville's The Wild Feathers, would be an ego-filled mess. That is not the case, though. The foursome bonded over mutual classic rock influences of the likes of Tom Petty, Led Zeppelin, Neil Young and the Allman Brothers Band.
The group, which is releasing its sophomore LP Lonely is A Lifetime, on March 11, play country-tinged rock that gained the attention of Warner Bros. Records and eventually led to opening dates on shows for Bob Dylan and Willie Nelson.
The quartet's time on the road directly impacted the new album guitarist and vocalist Ricky Young said. "When we wrote our first record, we knew what we liked, but we didn't really know who we were yet," Young said in the press materials for the album. "The more we toured and grew into ourselves, the more we started to naturally move towards what we are today. We wrote music that we wanted to play and that's what you'll hear on Lonely Is A Lifetime."
Watch The Wild Feathers' Paste Studio session here.