SHIRT, First Rapper to Sign to Jack White's Third Man Records, Premieres New Single/Video
Images via shirtathome/YouTube
Music
News
Third Man Records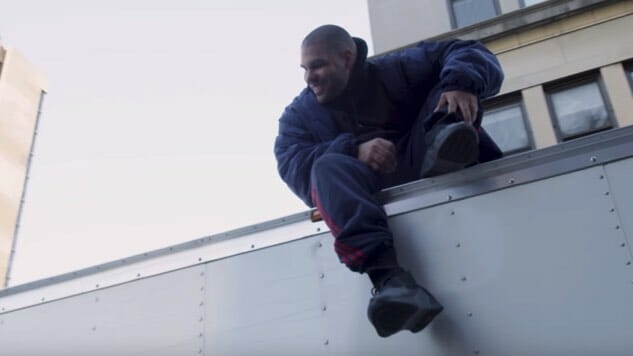 Third Man Records, Jack White's Nashville-based independent label, has just signed their first rap artist. Queens rapper SHIRT now premieres the music video to his new single "Flight Home," off his forthcoming album Pure Beauty. The album is set for a digital release on Feb. 9, with a limited-edition physical release scheduled for Feb. 23.
In the video, SHIRT gives us an idea of what fans can expect from his forthcoming album (and maybe what fans can expect from Third Man Records itself). SHIRT's lyrics show him to be a socially conscious rapper, with lines like: "and I can't get mad at a racist, cause they learned it from somebody / so unless I'm goin' kill everybody / I'm just gonna love prob'ly." It seems that we can expect a more collective message coming out of Third Man and their newly signed artist.
The video, directed by SHIRT and Dave Svedosh, shows the iconography of the New York's Lower East Side. The rapper rides on top of a white truck painted with the signs of Nike and Adidas. "This was done without Nike or adidas permission or consent but with the utmost respect," said SHIRT in a statement. "This is about culture and love, and being able to take flights home." Currently, SHIRT is living abroad while earning his Masters in Fine Arts degree.
With clear social justice themes and a uniquely urban flow, it'll be interesting to see what the talented rapper from Queens will bring to Third Man.
Check out the premiere of SHIRT's new single "Flight Home" below.