Watch Twin Shadow (feat. Samantha Urbani) cover "There is a Light That Never Goes Out"
Music
Video
Twin Shadow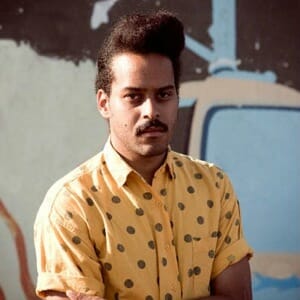 Twin Shadow, aka George Lewis, Jr., has released the latest installment of his UNDER THE CVRS series. This time, he's tackled the Smiths' "There is a Light That Never Goes Out," and it's really, really good. You can watch the video here:
Speaking to Rookie Mag, where the video premiered, Lewis spoke about his perspective on Morrissey.
"Everything I do, I mean sincerely," he said, "but there is a little joke within this one. In every critique of Twin Shadow, there is a dropping of Morrissey's name, which I always thought was funny because I have never really been a huge fan of Morrissey or the Smiths. So it's a nod to people calling me "the Dominican Morrissey"."
Previously in UNDER THE CVRS, Lewis has covered Lou Reed, U2, Tori Amos, and more. You can see all the videos at his YouTube channel, TwinShadowMusic.