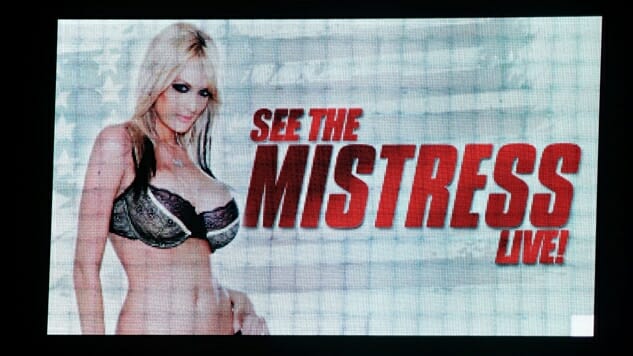 We know for a fact that a $130,000 payment was wired to Stephanie Clifford, a former porn star who performed under the name, Stormy Daniels. We know this because Trump's longtime lawyer—Michael Cohen—told the New York Times that "neither the Trump Organization nor the Trump campaign was a party to the transaction with Ms. Clifford, and neither reimbursed me for the payment, either directly or indirectly. The payment to Ms. Clifford was lawful, and was not a campaign contribution or a campaign expenditure by anyone."
Well, a new report from the Wall Street Journal throws cold water on the idea that Trump was not a party to the transaction. Per the WSJ:
Mr. Cohen said he missed two deadlines earlier that month to make the $130,000 payment to Ms. Clifford because he couldn't reach Mr. Trump in the hectic final days of the presidential campaign, the person said.
Mr. Cohen had said last month that he had "facilitated" the payment using his own funds, that the deal was a private transaction and that it didn't violate any laws. He said he wasn't reimbursed by the Trump campaign or the Trump Organization, his former employer, but declined to answer questions about whether he was reimbursed by Mr. Trump or anyone else.
Not only is there additional evidence that Trump is connected to a payment centering around an agreement which bars Ms. Clifford from discussing an alleged sexual encounter with Trump in 2006, but the bank who facilitated it "flagged the transaction as suspicious and reported it to the Treasury Department, according to a person familiar with the matter."
This scandal is a perfect sign of the times. The President of the United States has a non-disclosure agreement with a porn star and his personal attorney wired her $130,000 just 12 days before the election, and the transaction was flagged as suspicious, yet it barely makes a dent in our ever-churning news cycle.
Jacob Weindling is a staff writer for Paste politics. Follow him on Twitter at @Jakeweindling.