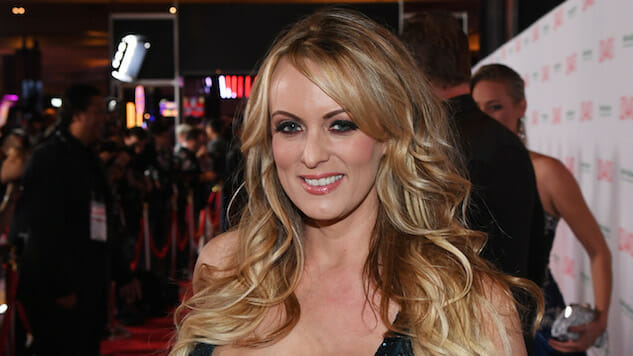 Last month, Donald Trump's lawyer Michael Cohen obtained a restraining order against ex-porn star Stormy Daniels in an effort to silence her from revealing details of her past relationship with Trump.
The order was obtained in private arbitration proceedings, and it prevents Daniels from revealing confidential details about an alleged affair with Trump. The order was issued on Feb. 27 and it prevents Daniels from sharing any information related to the non-disclosure agreement.
Cohen emailed the restraining order to Stormy Daniels' legal team on Feb. 28, according to NBC News. Stormy Daniels' lawyer appeared on CNN this week and said that the White House was being deliberately dishonest about the alleged affair.
This week, Stormy Daniels announced that she was suing Trump because he did not sign the hush agreement. She said the agreement, written before the 2016 election, was "void" because he did not sign it.
In addition, Trump's $130,000 payoff to Daniels had been flagged by the bank as suspicious and they reported it to the Treasury Department.
Also this week, it was reported that Trump was angry at his press secretary Sarah Huckabee Sanders for her handling of questions about Stormy Daniels. Trump denies the affair and any wrongdoing.