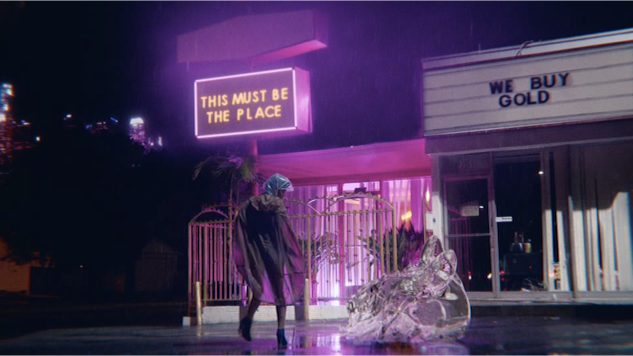 It's no surprise that a collab between i-D and CHANEL produces serious eye candy, but the latest installment for their digital platform The Fifth Sense may be their most breathtaking yet. From acclaimed director Alma Har'el (Bombay Beach and LoveTrue) and starring Kiersey Clemons (Transparent, DOPE and FLATLINERS) and Lisa Bonet (The Cosby Show, Enemy of the State and High Fidelity), it's almost like we don't even need to say more.
The eight-minute short opens with giant jellyfish floating over a rainy Los Angeles, making the mood of the film equal parts surreal and beautiful. And with everything drenched in a neon haze, we follow Clemons into a shamanic beauty parlor (yes, what?!), where we meet Bonet. Clemons' host, she's eating normal chinese takeout behind an anything but normal reception desk. The vibe is mysterious and enchanting as Bonet takes Clemons on a journey to discover her spirit animal, the "JellyWolf," through a series of potions, spells and, most importantly, scent. Inspired by CHANEL's N°5 L'EAU, it's an electric journey celebrating female relationships and strength, and we're swooning.
Watch JellyWolf, out today on The Fifth Sense, here.