While the second installment of HBO's True Detective was divisive at best, infuriating at worst, one redeeming quality to Nic Pizzolato's series was the show's visual commitment to neo-noir style. The costumes may not have broken new ground, but they did play by the genre's rules and expectations. Alix Friedberg's design choices were subtle yet smartly executed.
The best noir characters, especially detectives, typically have a code; a set of rules to live by. While Pizzolato's dialogue misfired and tangled plot did little to help illuminate character motivation, Friedberg's costumes gave a bit of character development to a seemingly underdeveloped cast and story. For a series rife with criticism, confusion and downright disdain, whether True Detective inspired love or hate, at least there was a signature look and feel to the show and characters.
Check out a breakdown of True Detective's Season 2 character driven style.
1. City Slicker Duds
While Ray Velcoro swayed from good to bad and back again, his penchant for Western Wear never faltered. With the occasional bolo tie, cowboy hat, denim and sturdier tweed, Velcoro's wardrobe was authentically desert wrangler dry. In addition to his characteristic scowl and slicked back hair, Velcoro proved to be the new sheriff in town. At least, until, he wasn't.
Adopt Velcoro's urban cowboy look with this vintage Levi's blazer.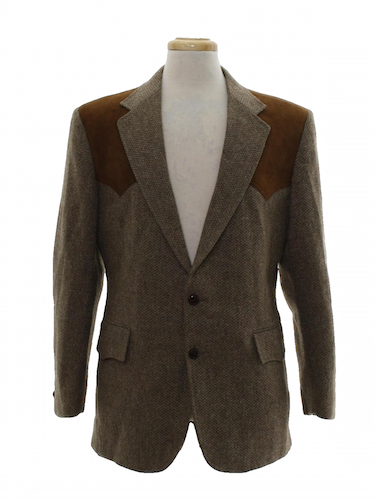 Photo via Levi's
2. Ani's Sharp Objects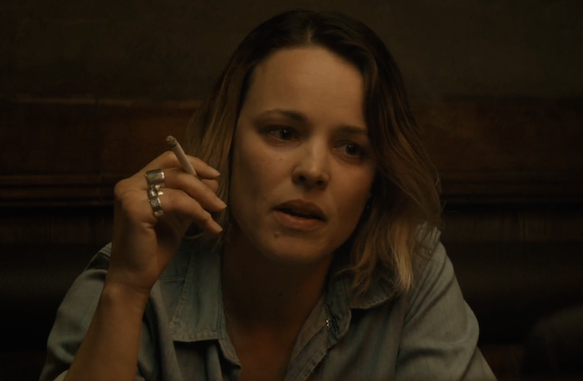 Ani, Antigone or better yet Bezzerides was this season's resident hardass. Everything about this woman was tough. Her ombré hairdo was the opposite of subtle (think '90s root regrowth on steroids). Knives were accessories, and her affection for stacking rings could only be taken as a DIY brass knuckle. She may have softened her look after a year on the run, but Bezzerides will always be a hard as nails in our book.
This chain necklace with a working pocketknife adornment has Bezzarides written all over it.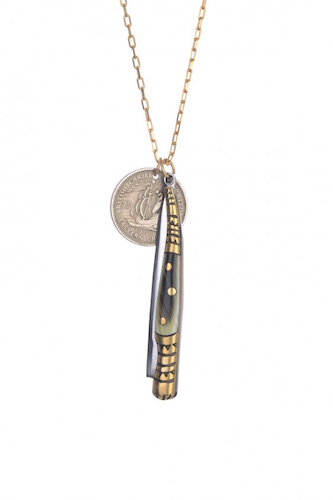 Photo via Ax+Apple
3. Basic Bae Pauly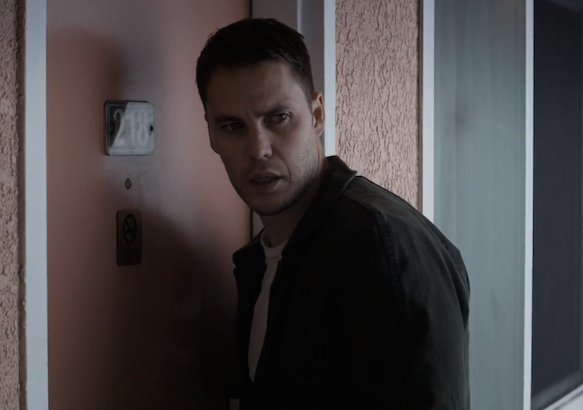 All-American Paul may have had his laundry list of unresolved demons, and maybe this was why he dressed so basically basic. Either way, though, the grey t-shirts, leather jacket and painted on jeans allowed for Paul to get out of the trailer park and onto the road. Despite his untimely end, we hope he is cruising along the Highway 1 in the sky.
Got a lot on your mind? Dress down in this basic grey tee to take the second-guessing out of at least one area in your life.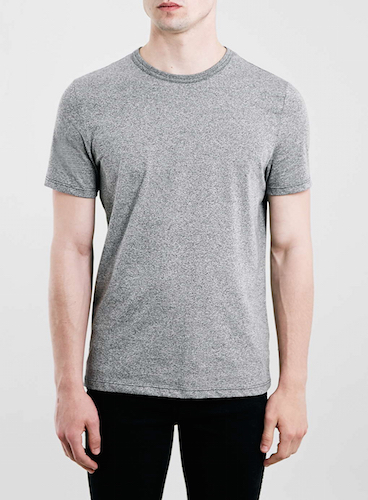 Photo via Topman
4. Navy Suit Blues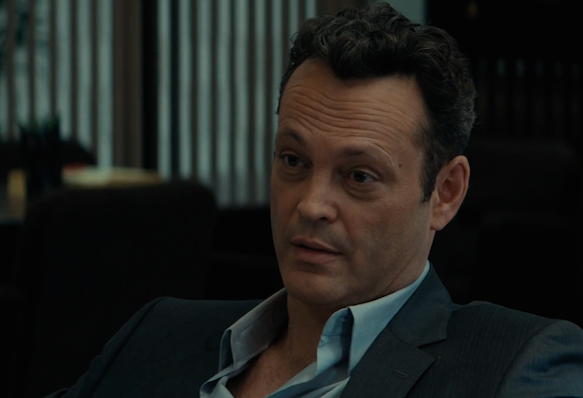 By no means did Frank Seymon break the mold when it came to gangster wear. He did, however, show tough guys can get away with a little olive, moss and baby blue. Not everyone needs pinstripes to show who is the boss. With crisp navy suits, a tie or two and mostly undone top buttons, Seymon kept his bad guy gone straight appearance paired down and classic, even if he did end up with diamonds on the soles of his shoes.
Channel Seymon's tough guy cool in this moss tone button down.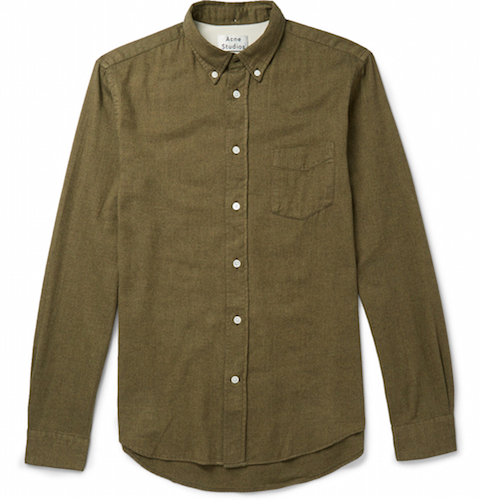 Photo via Acne Studios
5. Mrs. Rough Around the Edges
Devoted and loyal, Jordan Seymon may have been a tad underdeveloped as a character, but her swarthy, right-hand woman ensembles evoked a vintage cool, similar to the gritty babes of the L.A. Confidential era. With smudgy eyeliner, mussed hair and fitted, body-conscious dresses, Seymon was the epitome of a gangster's wife, even if all she desired was for them to go straight and have the fence, the baby and get out of the life.
Statement chandelier earrings dress up any look and wonderfully contrast haphazard ponytails and bedhead looks.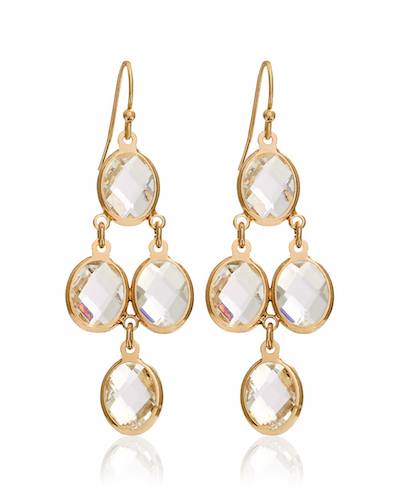 Photo via White House Black Market
6. TD's MVP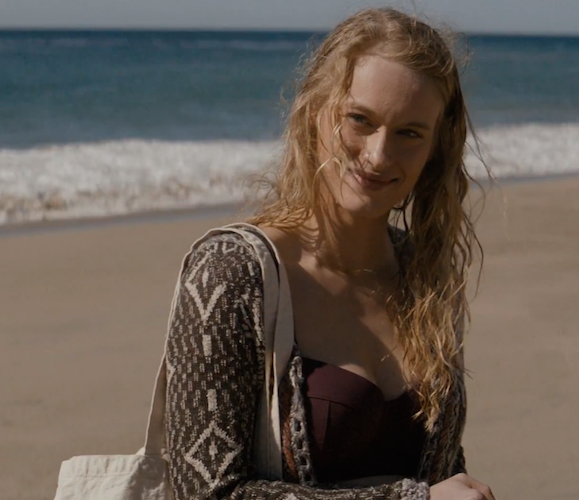 Athena Bezzerides may not have been considered the most grounded character when we first met her in fishnet stockings and a teal wig, but, over the course of the show, Athena appeared to have her life the most in control out of anyone. One of the few likable characters this season, with an earthy, hippie-inspired look, beachy waves and knack for cutting her overprotective sister down to size, Athena is most definitely True Detective's most likely to succeed.
Feeling artsy? Throw on a fringed poncho.. over a pair of bootcut jeans and get to whittling those eerie Besserides totems.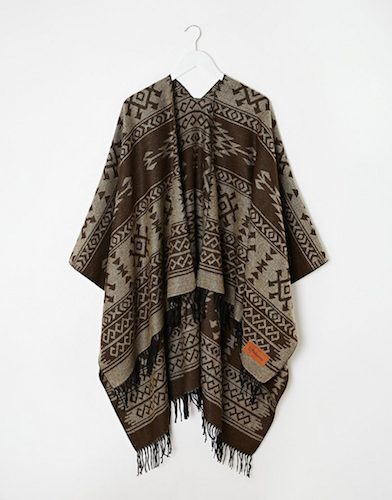 ASOS
7. The Trouble with Ascots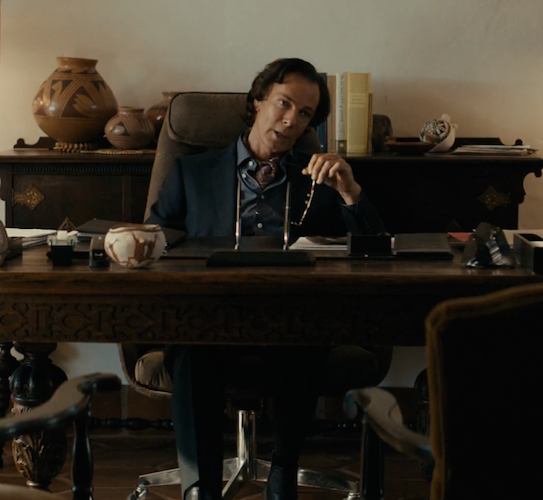 Played by the nearly unrecognizable Rick Springfield, Dr. Irving Pitlor embodied the perfect noir villain. With an unsettling demeanor, leathery, beach-baked skin and flamboyant dress, Pitlor, made us crazy with his vague answers and aloof attitude. Though his conscience ultimately got the best of him, sneaky Pitlor was one unsavory character easily noticed and never trusted.
Hoping to travel to the dark side? An ascot never hurts when exercising a more sinister persona.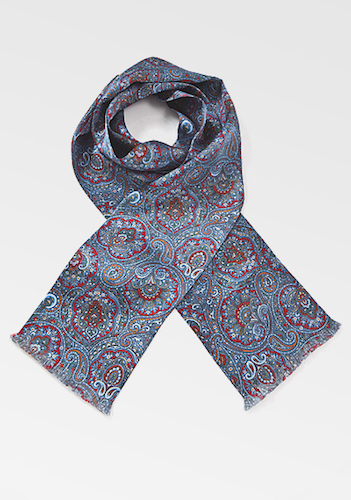 Photo via Bow-N-Ties
8. Showgirl Showdown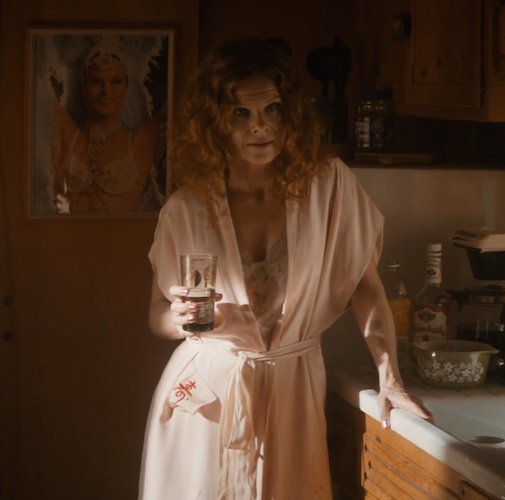 Long past her dancing days, Cynthia Woodrugh was the classic trailer park maven. With a long, sordid story to tell, this former showgirl was still as ruthless as ever. Slender, shrewd and starved for affection, Paul's mother was anything but sugary sweet. Even a pale pink bathrobe could not turn this harpy into a nurturing mother figure.
Though Cynthia had few redeeming qualities, her silky robe collection was enviable at best.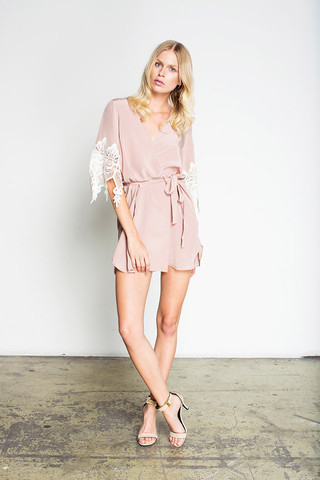 Photo via Stone Cold Fox
9. Cozy Cardigan Confidante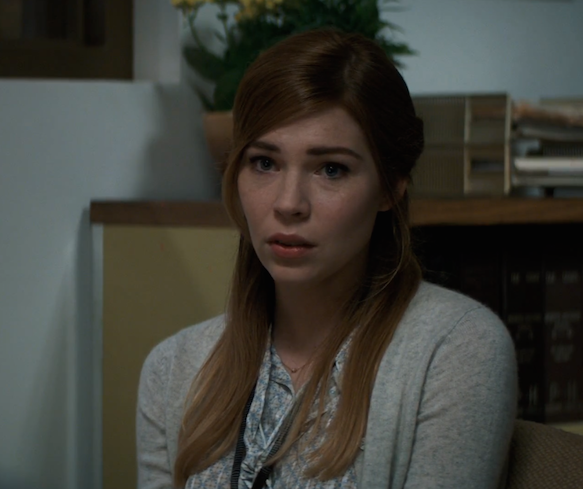 Oh, Erica Jonson! Though we barely knew you, you were a huge plot point and source of conflict. Regardless, Jonson's office-appropriate attire helped keep her under the radar and out of Velcoro, Bezzerides or Woodrugh's possible suspect file. With a neutral palette, shiny hair and low-key makeup, Jonson was the every girl, nothing to see here, but oh, how wrong those assumption were.
Nothing blends into the background more than a neutral cardigan.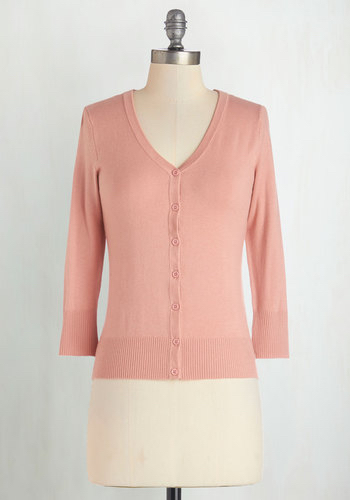 Photo via ModCloth
10. Singer Songwriter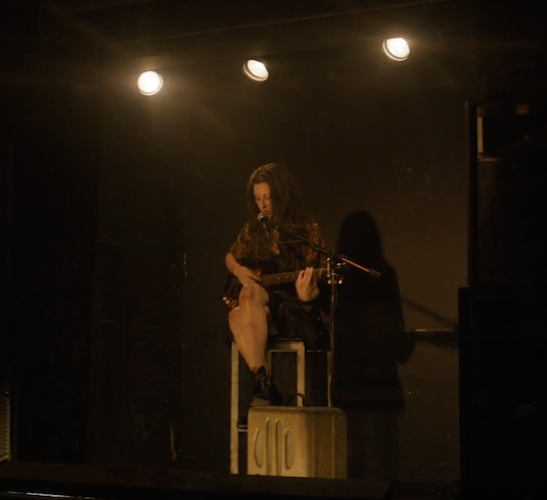 With her David Lynch-inspired mystique and stark moan and groan singing style, the unnamed singer, who punctuated each episode with her guitar strummed laments, was the embodiment of a greasy grifter. Covered in bruises, flowy black slip dresses and tangled hair, the bar singer was another background character who always took center stage each time she appeared onscreen.
A simple black slipdress is every performer's best friend when it comes to keeping all eyes, and ears, on stage.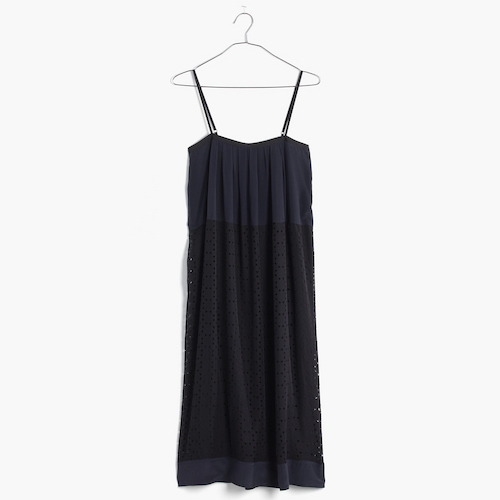 Photo via Madewell