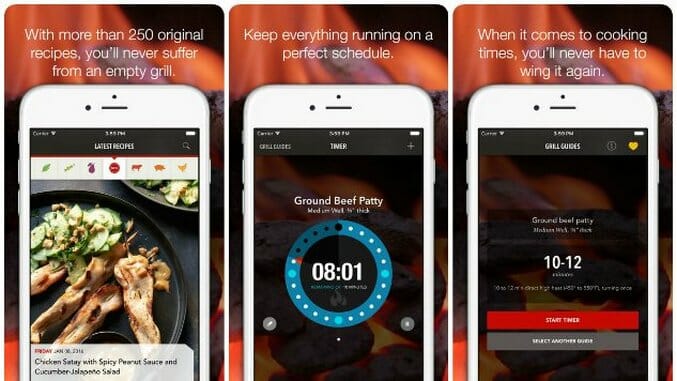 Father's Day is around the corner and that means you might be in need of a gift idea or two. One great way of keeping your Dad happy is by recommending them a cool app or two that's sure to make their life a little more exciting.
Here are 10 apps that will enhance your Father's Day in some special way:
1. StubHub (Free)

Odds are your Dad has some pretty strong views on his musical taste. StubHub makes it easy for you to arrange tickets for their favorite concert, as well as buy them tickets for the big game or theater performance. Recommendations tie into one's Spotify account, and you can even pay via Apple Pay. You can easily share info via iMessage too.
2. Google Cardboard (Free)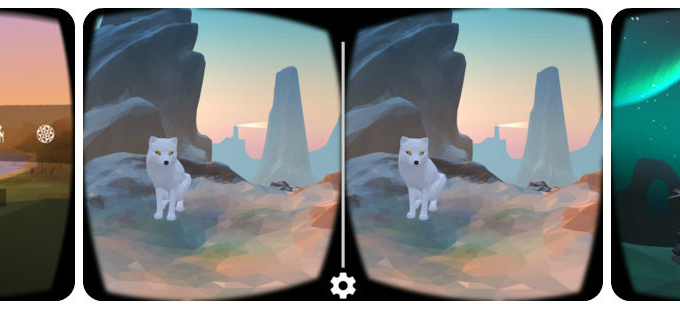 Google Cardboard is an inexpensive way of enjoying virtual reality on your phone. The app helps you set up a Cardboard viewer before allowing you to enjoy a few experiences via it. You can check out a museum collection, take a hike through iconic cities, and even fly across Arctic terns.
3. Fanatics NFL Shop (Free)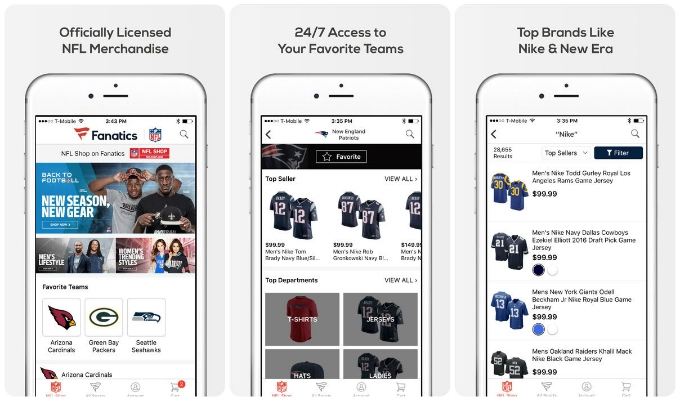 Want to buy some great NFL merchandise for your Dad? Fanatics NFL Shop is the app for that. You can easily buy from brands such as Nike and New Era, as well as enjoy exclusive offerings too. All the teams are catered to here, with a rewards program meaning you can enjoy cash back on eligible purchases, too.
4. Zeel (Free)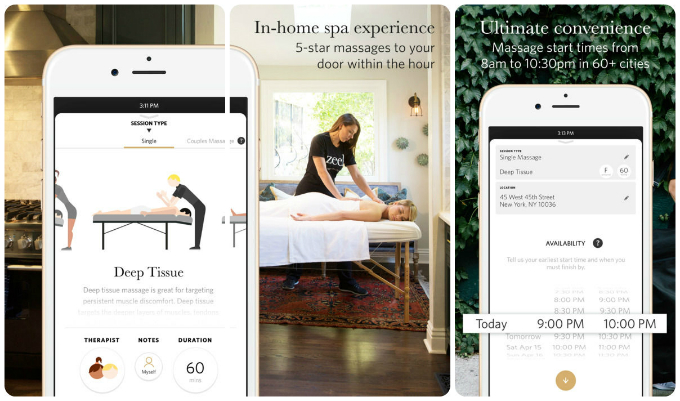 If you're looking for a more relaxed gift for your father then Zeel is a good place to consider. The app makes it simple to arrange a massage on demand and at your home, office or even hotel. You simply pick the kind of treatment, a time and then gender for your therapist. Typically, you can receive a massage within an hour across over 60 major metro areas.
5. SwiftGift (Free)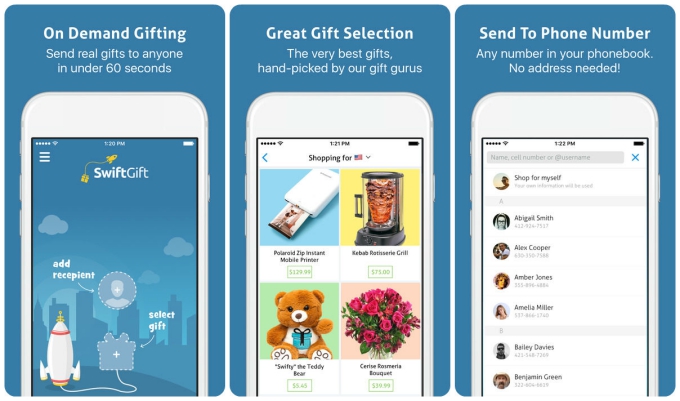 SwiftGift is an ideal app to check out if you have no idea what to buy your Dad. The app offers a hand-picked selection of gifts from over 14,000 of the world's biggest brands and retailers. Everything possible is catered for here from flowers and chocolates to luxury gadgets and fashion items. The best part? You can send a gift from an Uber, ensuring that things arrive extra fast.
6. Weber Grills (Free)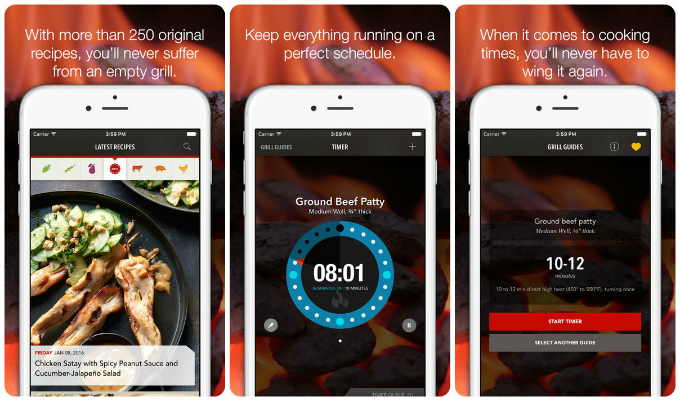 Is your Dad keen to grill everything imaginable? Weber Grills is an ideal app for him. It offers hundreds of original recipes, along with how-to guides on how to up his grilling game. There's a built-in grill timer that works with Apple Watch, ensuring he'll get things just right. A grocery list feature means he won't forget key ingredients either.
7. Untappd (Free)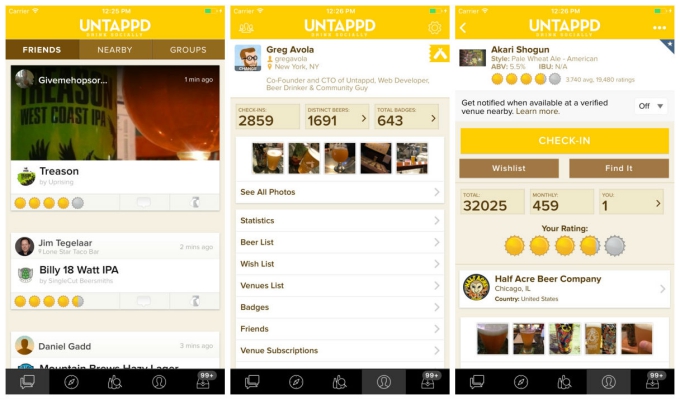 Beer fiends will love Untappd. The app allows them to keep track of all the beers they've tried, while creating lists for ones they want to check out. Alongside that, you can discover nearby venues and events that may have beers you'll love. You can also follow friends and see what beer they're enjoying, providing a great social network for the beer enthusiast.
8. OpenTable (Free)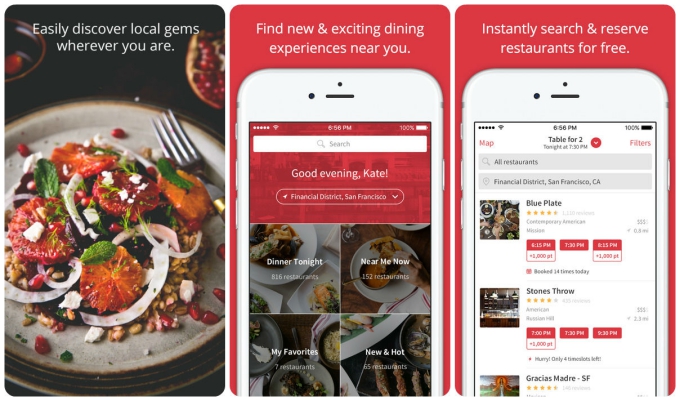 Want to treat your father to a classy meal at a local restaurant? OpenTable makes it a breeze to arrange restaurant reservations. You can check out nearby options, before quickly making a reservation within seconds. Restaurant reviews are easily available, along with options for coordinating plans with friends. There's even a reward scheme so you can save money in the long term.
9. Bleacher Report (Free)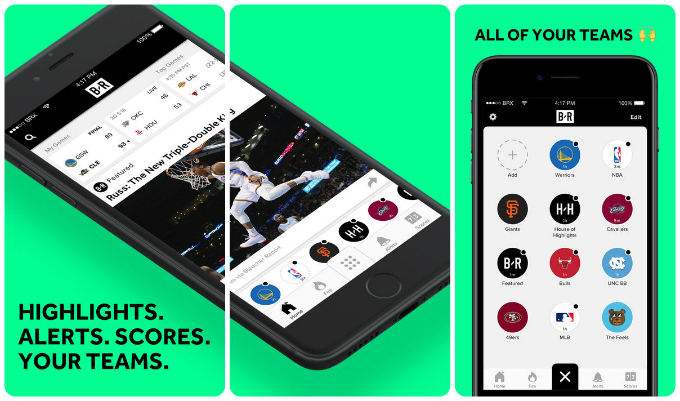 Bleacher Report is the best app out there for keeping on top of what's going on with your favorite club. Real-time updates, video highlights and in-depth articles are all available here, personalized to your favorite team. Father's Day is the perfect time to introduce your Dad to their new favorite app.
10. Who's Your Daddy? ($2.99)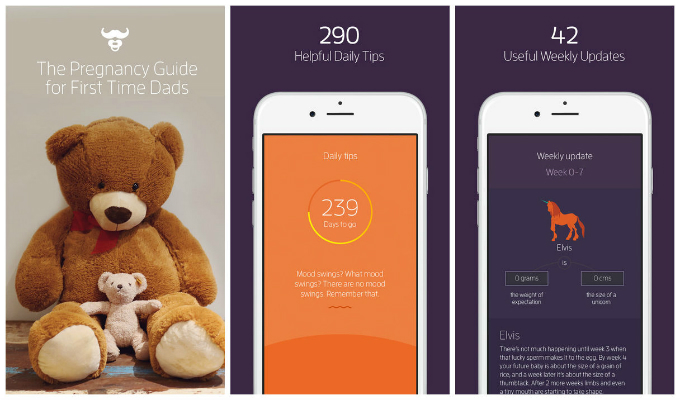 Not yet a father but you will be soon? Who's Your Daddy? is a light hearted app that helps you understand pregnancy and answers a few key questions you may have. Daily tips and weekly updates will set your mind at ease through an exciting, if scary, time of life.