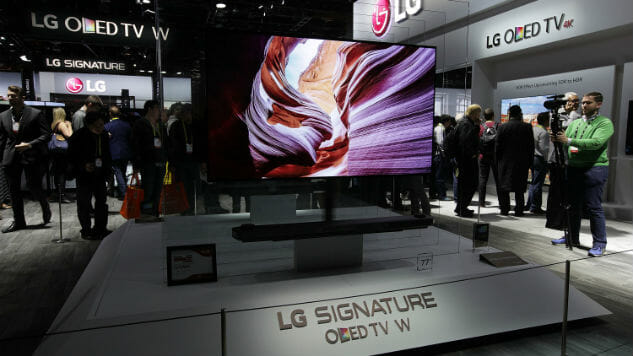 A whole lineup of new TVs is something you can always depend on at CES. This year was no different—in fact, we got some of those forward thinking, exciting televisions we've seen in years.
Each of these five TVs did something new or something extremely well that we've seen done before, whether that's in sheer size, inventive technology, or unprecedented resolution. So here they are: the five best TVs of CES 2017.
5. Samsung Lifestyle TV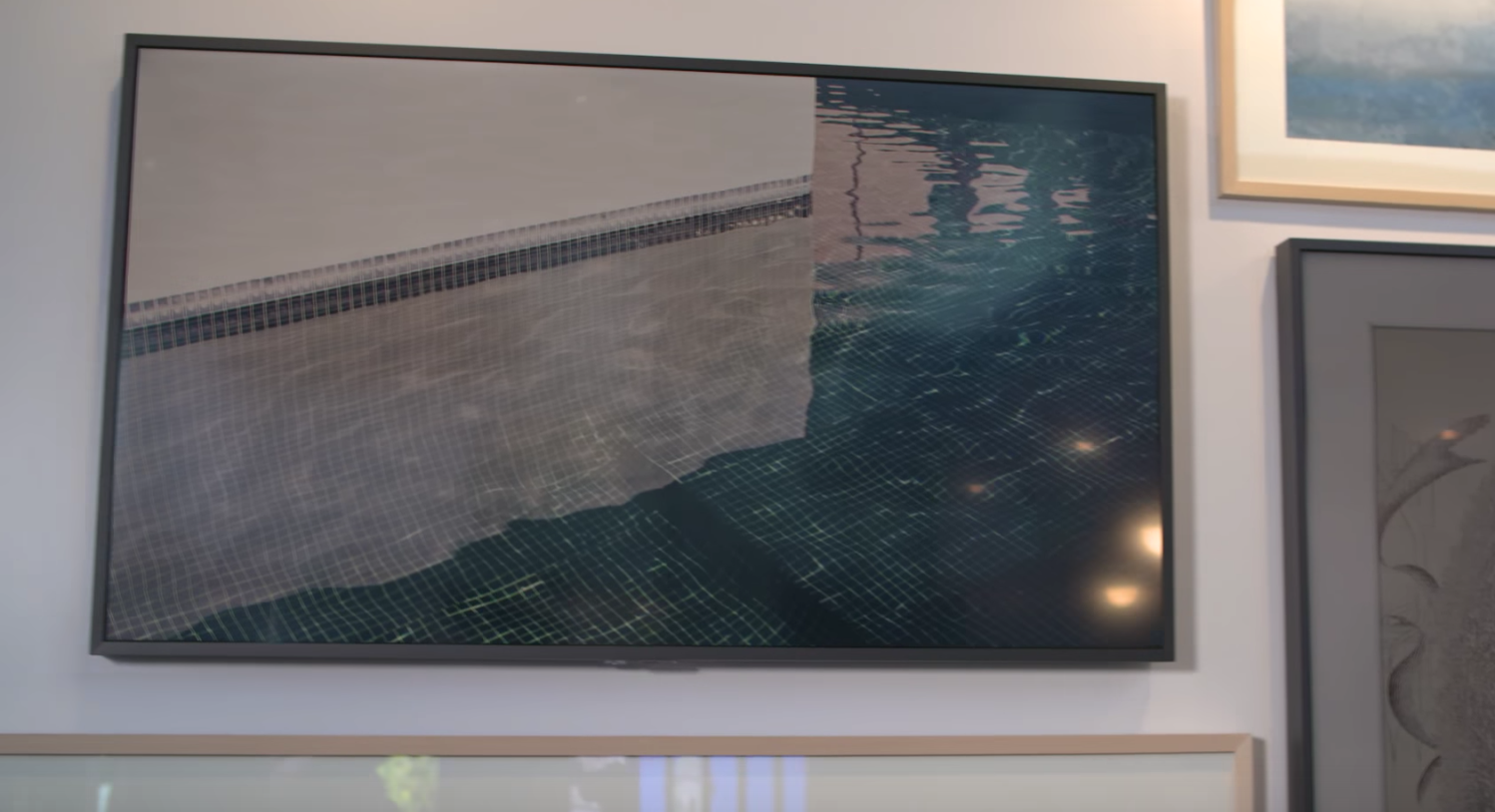 A lot of living rooms these days are built around the big television. The "Lifestyle TV" that Samsung brought to CES this year has a very different idea of how technology should integrate into our lives.
We didn't get to see a whole lot about this project at CES, but the idea is that this screen looks just like a large photo in a frame. When you turn it off, it doesn't actually turn off at all, but instead reverts to whatever painting or photo you've selected. It sounds a little gimmicky, but in Samsung's video, it kinda works and offers a pretty interesting alternative to the traditional television setup.
4. Hisense 100 Inch Laser TV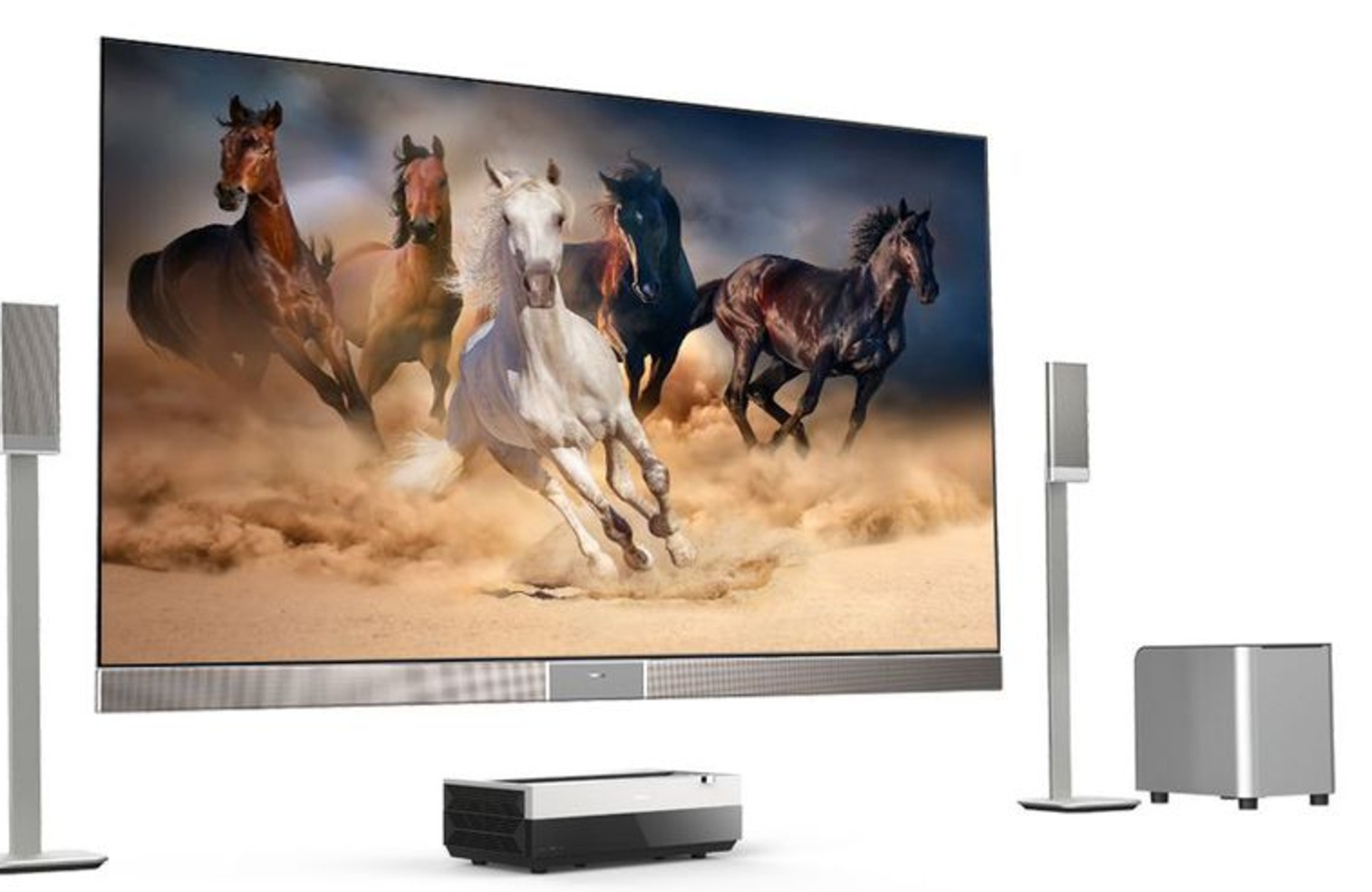 Bigger is better right? Hisense brought 100-inch television to CES this year, making it the king of big for 2017. This TV uses a short throw projector underneath it achieve that maximum size, but don't worry—it projects a beautiful 4K HDR picture.
The $13,000 package even comes with a nice pair of speakers (and subwoofer) packaged in.
3. Samsung QLED TV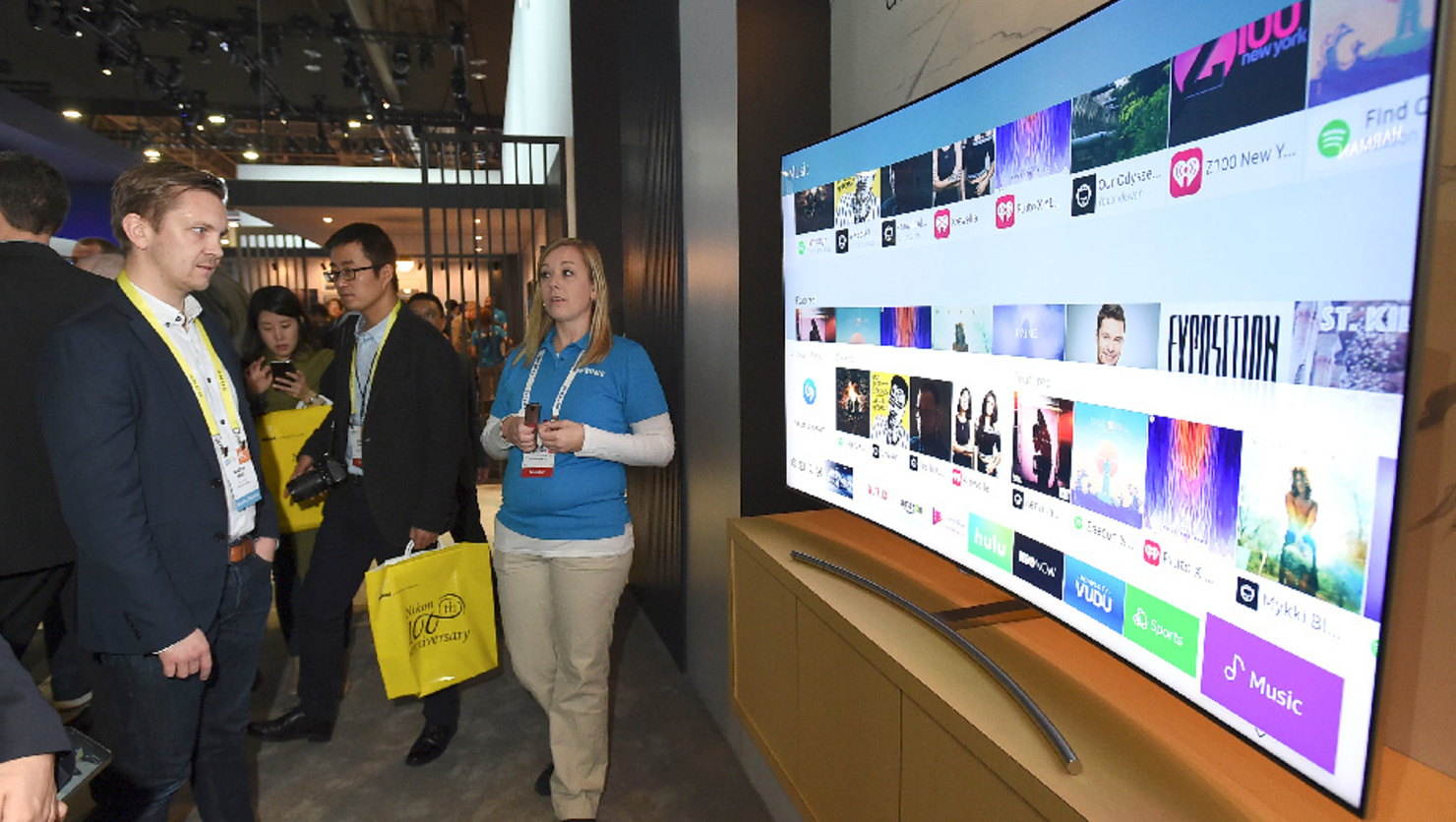 LG and Samsung compete head-to-head in just about every aspect of consumer technology. In televisions at CES, that really came to the forefront this year. The Samsung QLED TV is Samsung's next-generation, high-res television, which it (of course) claims to be the very best in OLED. Samsung says its QLED technology offers better color reproduction than LG's OLED technology.
The real winner is the customer, who is getting some great options for the next generation of TV.
2. Sony Bravia OLED A1 TV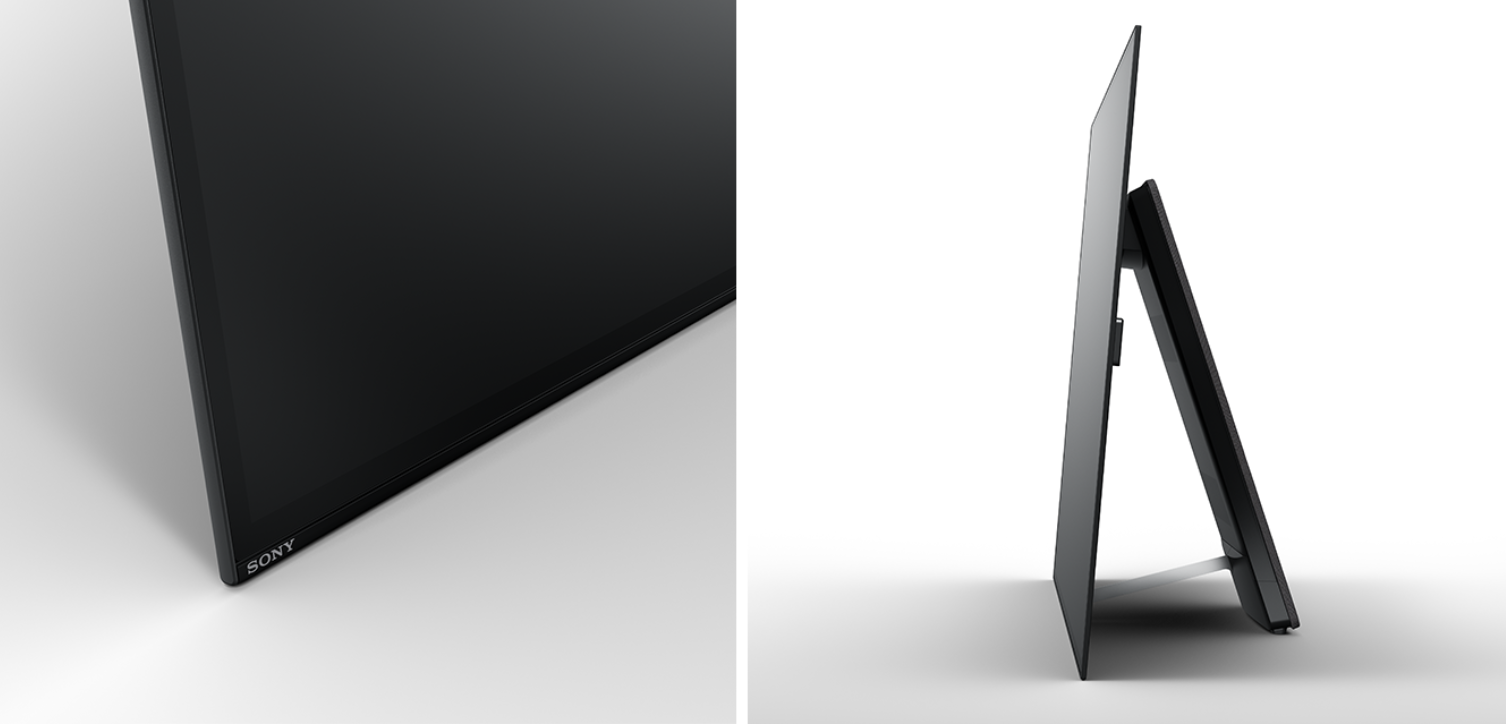 This television is fantastic in every way you'd expect a new Sony television to be. It's super high-def, it's OLED, it's incredibly thin, is nearly bezel-less, and has a really cool picture frame stand.
But the crazy thing about this TV is that it doesn't even have a speaker. The bezels are so thin that there really isn't any room for speakers. So it actually pushes out audio by vibrating the screen with a technology that Sony calls Acoustic Surface. It's a cool piece of technology that makes for a really clean-looking setup.
1. LG Wallpaper OLED TV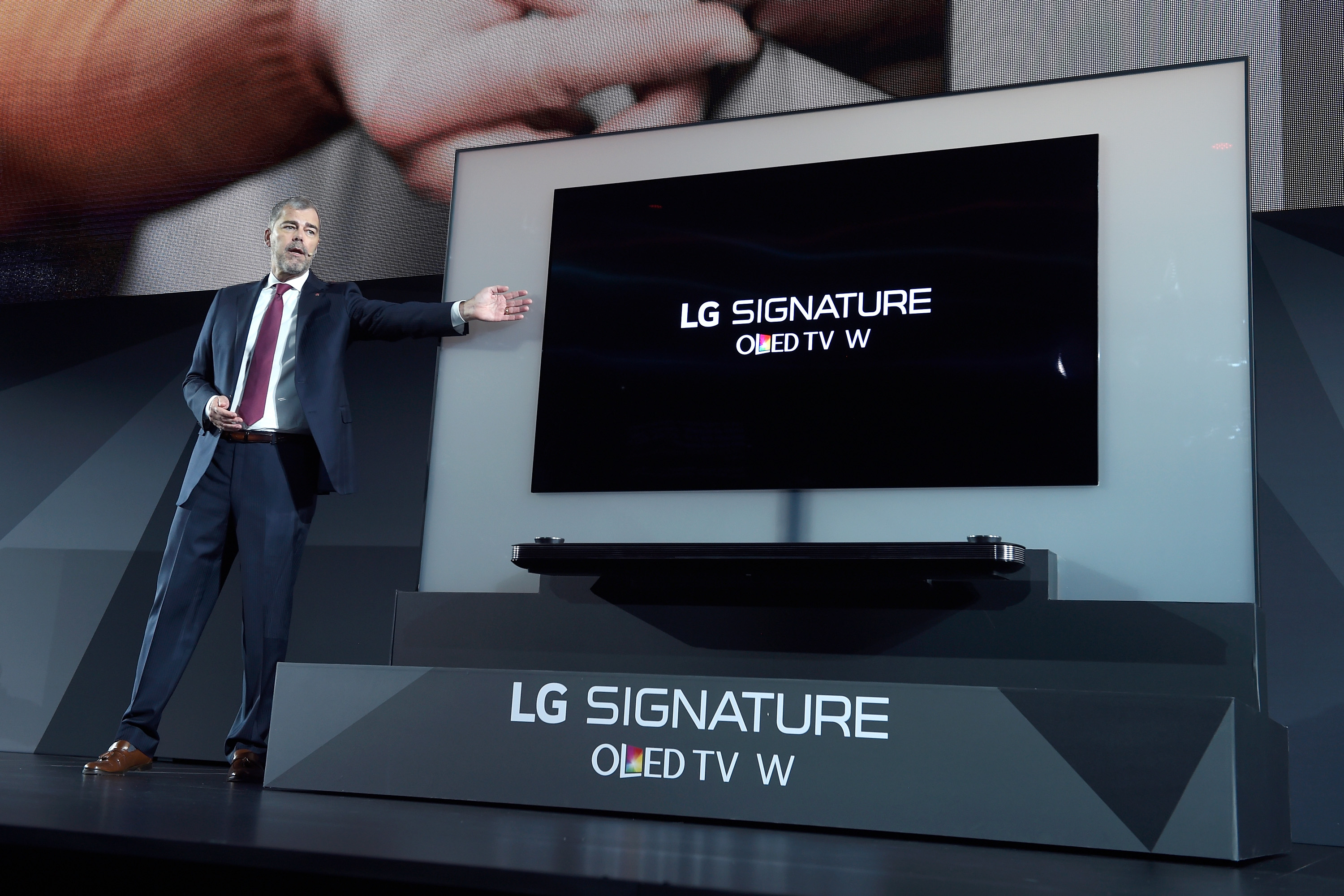 Photo by David Becker / Stringer / Getty Images.
This new television from LG was by far the most impressive new piece of technology at CES this year. LG has been showing off its rollup displays for years, but this year we really got to see the fulfillment of all those demos and concepts. Essentially, the display is as thin as a credit card and sticks to your wall without any chords or anything. It's like shooting a projection on your wall, except that it's bright and beautiful like any modern OLED TV. In fact, it's that OLED technology that allows LG to pull off this engineering marvel.
The brains and port access to the TV are all stuffed in the large Soundbar, which sits at the bottom of your setup. The proprietary chord then must be run up inside of your wall to connect via magnets with the actual screen. That part might make this experimental television a bit impractical, but there's no denying that LG has done something very forward-thinking with this television.