LG G6 vs. Samsung Galaxy S8: One Month of Use
Top photo by Karlis Dambrans / Shutterstock
Tech
Features
Galaxy S8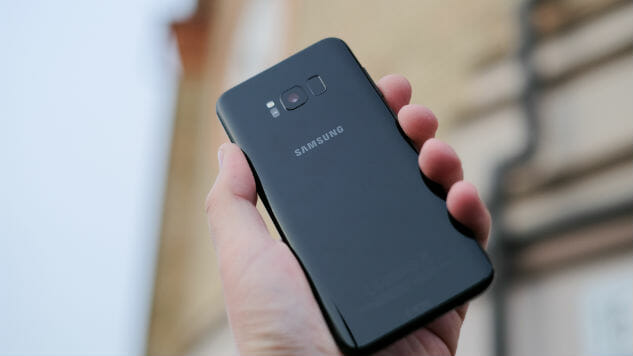 With LG and Samsung locked in a heated battle for the title of best smartphone, consumers will find that 2017 is already off to a great start. If you're in the market for a new phone, LG's G6 and Samsung's Galaxy S8 series both offer plenty to love in sleek packages.
The real question is which phone should you choose? While Samsung appears to be leading the battle in terms of sales, the answer may surprise you. I was able to spend extensive time with both the LG G6 and the Samsung Galaxy S8 over the past several weeks, and this is how the devices stack up:
1. Design: Slim is the New Black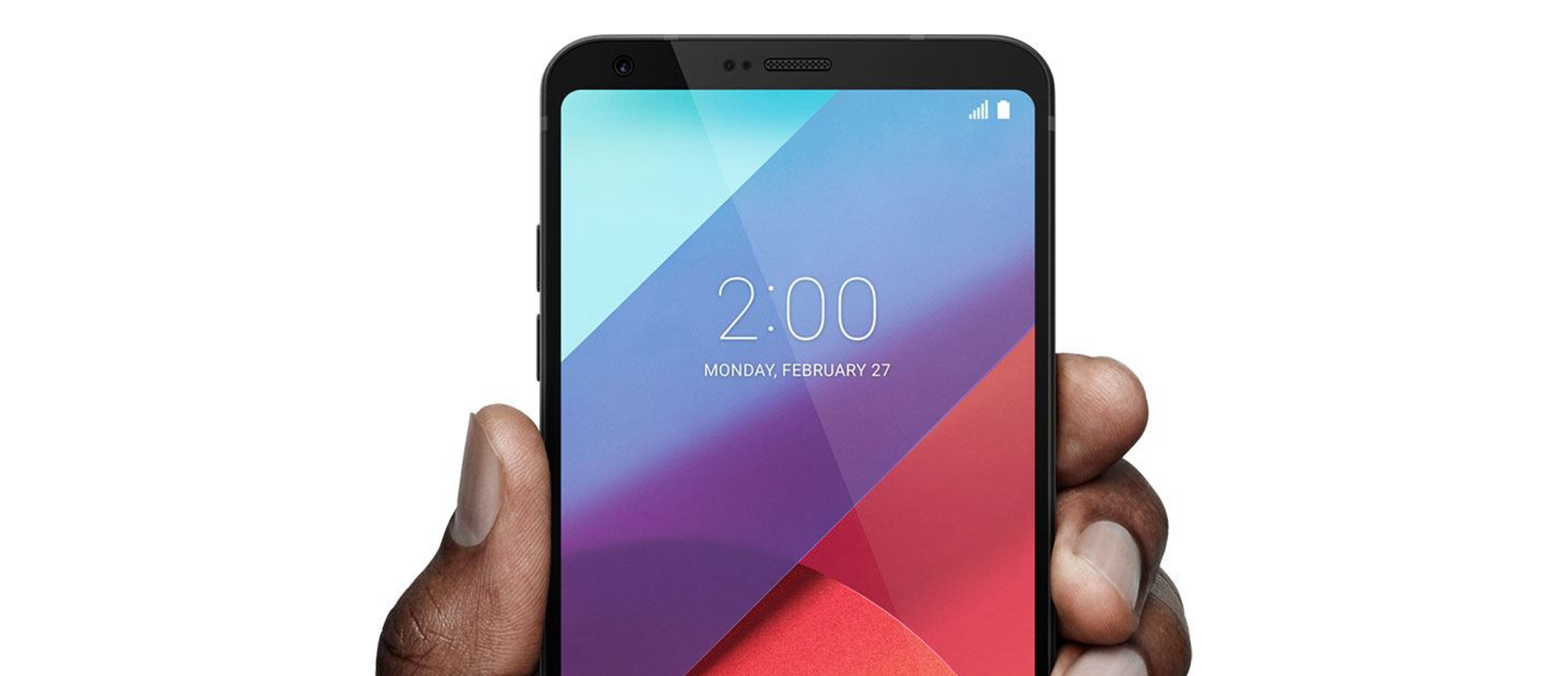 Slimmer and sleeker, both Samsung and LG use new aspect ratios for the display, resulting in a phone that's slender and easier to navigate with one hand. Rather than sporting last year's 16:9 aspect ratio for the display, the QHD+ resolution on the LG G6 and Samsung Galaxy S8 make use of a more slender 18:9 aspect ratio.
The more narrow width means that both phones can slip into pockets more easily, but beware of using these devices naked without a case. Going nude definitely shows off the lustrous glass back designs—fingerprints remain an issue if you select a phone with a darker hue—but the downfall is that these phones are slippery. Even though the devices are protected by Gorilla Glass and come with an IP68 water resistance rating, you'll want a slim case to make these phones easier to grip.
While the LG G6 shares the same glass sandwich aesthetic as the Galaxy S8, Samsung "edges" out ahead of LG in the design space thanks to the beautifully curved edges on the Galaxy S8 and S8+. The curved edges make Samsung's phone feel slimmer than they actually are—the Galaxy S8 has a 5.8-inch display and the S8+ has a 6.2-inch screen, compared to 5.7 inches on the G6—and the effect is as equally visually stunning. The downside is that usability suffers a little because of the curves, and you may incur phantom touches on the Galaxy's Infinity Display when you're holding the phone.
LG's traditional design is more well suited for utilitarians who may appreciate better ergonomics on the G6. In fact, I'd even say that the G6 could be what a Galaxy S8 would look like if Samsung made a model without the dual curved edges.
2. Display: Pocket Cinema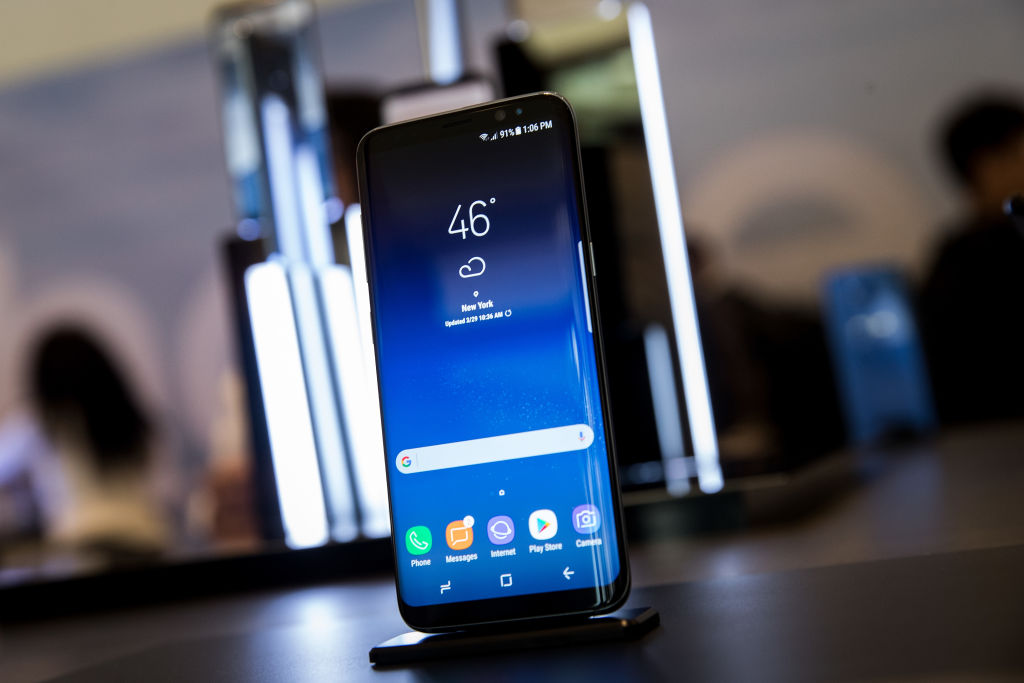 Photo by Drew Angerer / Getty Images.
Regardless of which phone model you choose, the display will be the highlight of your 2017 smartphone experience. Both the LG G6 and Samsung Galaxy S8 offer approximately 80 percent screen-to-body ratio, so the screen definitely dominates the front of the phone. You'll find very slim bezels on the sides of the LG's flat front, and the curved edges on the S8 gives the illusion of a bezel-less design. Both phones sport slim chins at the top and bottom.
With an ultra-wide display, watching videos on these flagships feel more cinematic. For apps that aren't designed for the new aspect ratio, both manufacturers offer software tweaks that force the apps to scale up to the new resolution, but I think Samsung does a better job here. Both LG and Samsung offer tools to help apps make use of the taller display, making games, videos and even websites feel even more immersive. LG and Samsung are paying extra attention to the details this year, and it shows with the screen design. Both phones feature rounded corners to make the display look more elegant.
The main difference between the phone is the technology used for the display. The Galaxy S8 sticks to Samsung's AMOLED technology, resulting in inky blacks and punchy colors. The LCD panel on the G6 is also very good, displaying deep blacks and natural colors. The Galaxy S8's display is HDR certified, while the G6 supports both HDR and Dolby Vision, which will help pull out details in the highlights and shadows of videos encoded with either format.
If you're looking to do more work than play on your mobile devices, the 18:9 aspect ratio— essentially a 2:1 display—helps with this. You'll be able to snap two windows side-by-side and have room to work without feeling too scrunched.
3. Durability: Made For Pool Parties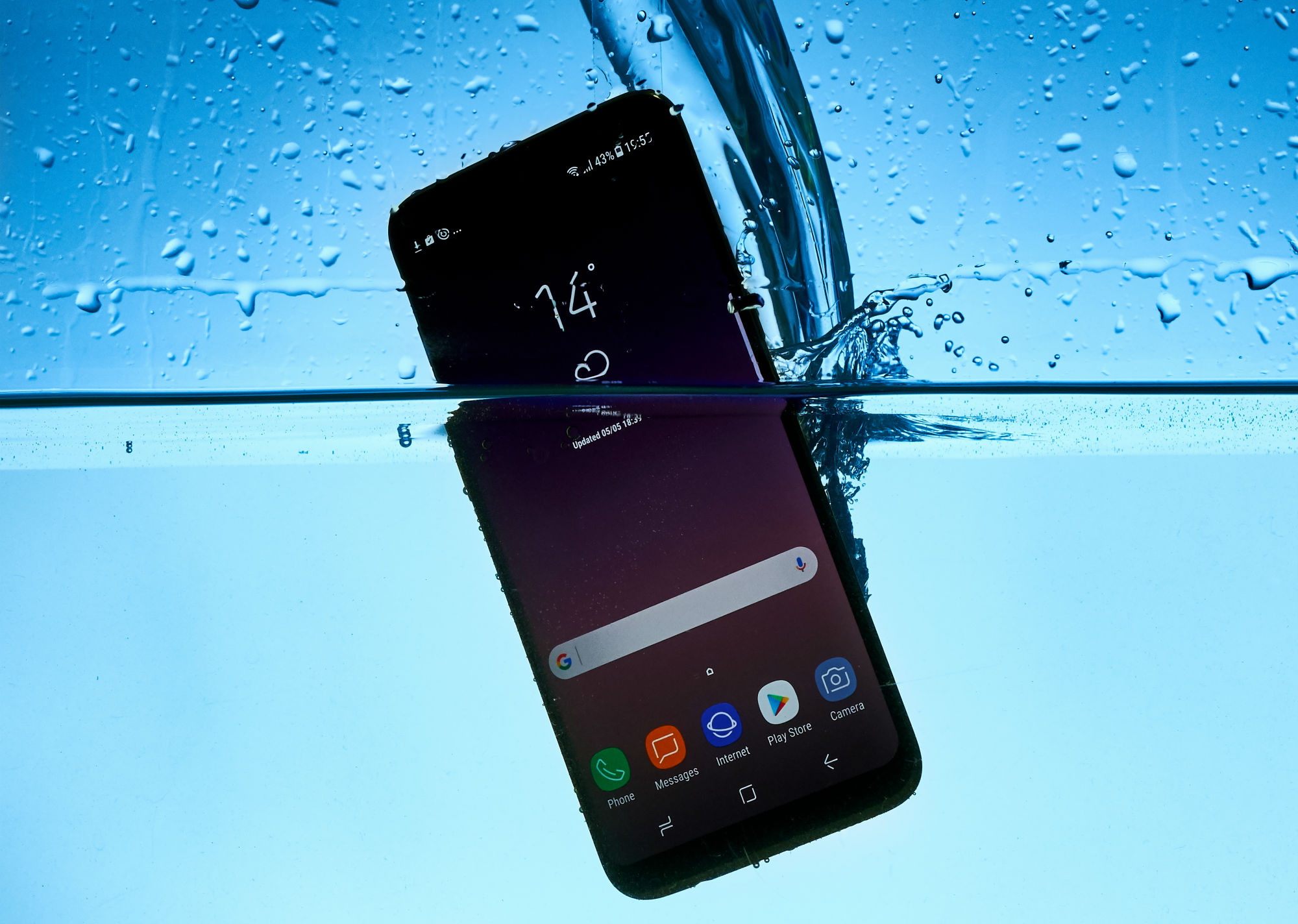 Photo by Shutterstock.
Despite the use of Gorilla Glass on these devices, users are reporting issues with scratched and cracked displays. Though the glass sandwich design isn't fragile by any means, a case is definitely recommended with either phone.
Not only would a slim case help protect your device from light bumps and small drops, it also helps improve ergonomics. I found the Galaxy S8 to be a tad slippery when held, and the curved edges didn't make things any better. In contrast, even though the LG G6 may feel chunky, it actually feels good to hold—even without a case—and I never felt like the phone would slide out of my hand at any point.
Both devices are IP68 rated for water resistance, so a splash at the pool shouldn't be a problem if you're looking to check email, take photos or videos or post to social media during your summer vacation. This means that both phones edge out the iPhone 7 for water resistance. Whereas the iPhone's IP67 rating means that you can submerge the device in one meter of water for up to 30 minutes, the higher IP68 rating takes that to 1.5 meters for thirty minutes.
LG pulls out ahead of Samsung in durability claims. LG states that the G6 passed 14 military standards 810G tests. Those rounded corners that make the screen beautiful aren't there just for looks. According to LG, the rounded corners help distribute the impact should you drop the G6, which means the chances of you ending up with a shattered or cracked screen is minimal.
4. Camera: Master of the Light

With the Galaxy S7, Samsung already had one of the best smartphone cameras on the market, so it didn't need to do much. The Galaxy S8 uses a 12-megapixel camera with dual-pixel technology to improve low light performance and autofocusing speed, The Galaxy S8's camera is also faster, and you can quickly launch the camera by pressing the power button twice. There are also filters in the camera, allowing you to overlay images, messages and even face filters where you can augment your selfies with hats, comical ears or other objects.
LG took a different approach than Samsung's single-lens camera. With the G6, you get two 13-megapixel cameras on the back, one for regular shots and another for a wide angle perspective that gives images a fish-eye look. Landscape and urban photographers will appreciate the wide angle lens, and I found it fun as it gives images a creative perspective. The implementation is the opposite of what Apple is doing on the iPhone 7 Plus—the second lens on the iPhone 7 Plus is a zoom lens.
LG also offers more manual controls when shooting videos, though both the Galaxy S8 and LG G6 comes with manual photo controls.
Optical image stabilization comes standard on both models. While the S8 does a bit better with low light, the G6 does a better job with making the most of the 18:9 display with a thoughtfully arranged camera UI. With standard shots, you'll have a thumbnail preview of the last few shots you've taken on the left side, similar to a film strip, and if you're shooting an Instagram-style 1:1 image, you can see the viewfinder on one side and the last image on the other side. The G6's 1:1 UI is very useful to make quick adjustments to perfect your shots.
Another big difference between the G6 and S8 is that LG uses a 5-megapixel camera while Samsung uses an 8-megapixel camera on the front for selfies. The G6 offers a wide-angle image for group shots or a zoomed in images for selfie portraits. Samsung's phone comes with a wide angle lens, though not quite as the one on the G6, and you can do a panoramic selfie to squeeze in more people.
We'll explore the differences in cameras and photo quality in a separate feature, so stay tuned for the results.
5. Performance: Numbers Only Tell So Much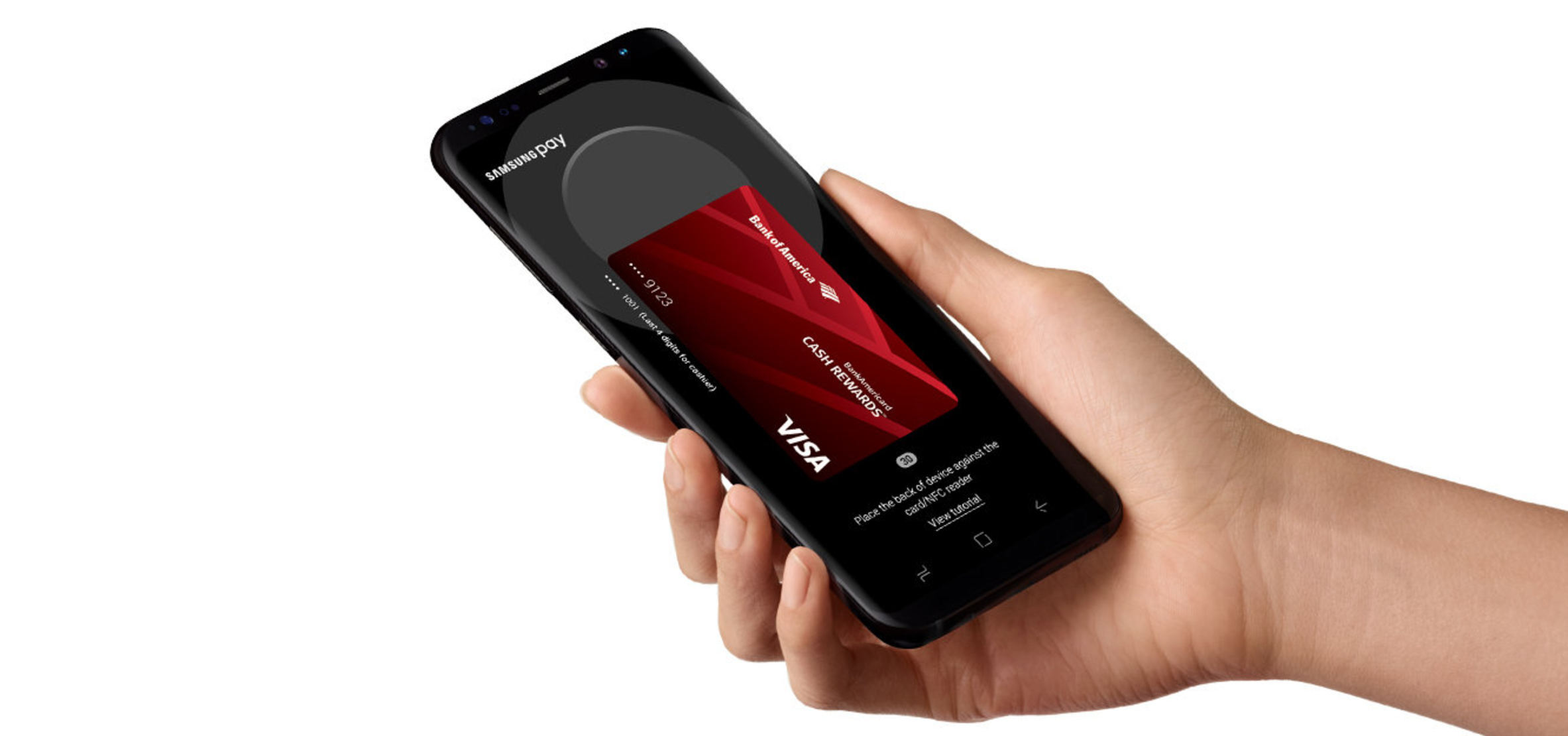 On paper, Samsung has a stronger handset. The Galaxy S8 boasts Qualcomm's newer Snapdragon 835 in the US (international models use Samsung's in-house Exynos processor design) while LG uses an older Snapdragon 821 processor on the G6. However, after a few weeks of use and saddling both phones with a barrage of applications, I found that benchmarks only tell part of the story.
Whereas the Galaxy S8 should perform consistently faster than the G6, the S8 suffers from lags and stutters. And although I noticed performance slowed down marginally on the G6, it didn't suffer from any perceptible sluggishness that plagued its beleaguered rival.
Where the S8 edges out is storage. Both the G6 and S8 come with microSD expansion support, but the S8 ships with 64GB of native storage, double what LG offers on its phone. Given that the Android operating system occupies a chunk of that space, what's available to you is less than what's quoted on the box. Power users will appreciate the bump in storage, especially if you're looking into virtual reality experiences. The downside with the extra storage is that you may be more prone to downloading excessive number of apps that you don't use, which can slow down the system over time.
Battery life is comparable on both devices, though the S8 has a slightly longer screen on time than the G6. However, when the screen is off and the phone is idle, the battery doesn't drain quite as fast on the G6 as it does on the S8, suggesting that background processes may be better managed on LG's phone.
6. AI: Smarter Assistance
While Android 7 Nougat comes with Google Assistant support on both these phones, LG and Samsung take different approaches. Samsung is prioritizing its own home-grown Bixby assistant, offering a dedicated hardware launch button to summon the AI engine.
At launch, Bixby seems like a mashup of a variety of ideas. There's a panel that offers you a scrollable widgets of places nearby to see or dine at, a calendar for upcoming appointments, reminders for tasks, alarms, weather information and a news feed. Bixby is also integrated into the camera. Samsung promised that you'll be able to take an image of a product—like a book cover—and Bixby will find a match, locate the price and offer you the option to purchase the item on Amazon. In practice, my results were mixed on Bixby's success with its vision search. The last component, which is still not available, is Bixby Voice, which should allow Samsung's AI to compete more directly against Apple's Siri, Amazon's Alexa or Microsoft's Cortana.
While a dedicated hardware button to launch Bixby is nice, I wish the button can be remapped for use with Google Assistant, which is also preloaded on the S8, or another assistant, like Cortana. The biggest drawback with Samsung's focus on Bixby is that Google Assistant feels crippled. Google Assistant cannot be summoned when the screen is off and the S8 isn't charging, which limits its usefulness as you'd need to turn on the screen.
In contrast, LG places Google Assistant front and center on the LG G6, and for Android purist, that's a definite win. Even though there isn't a dedicated button to launch Google's digital assistant, you can say "Okay Google" and the phone wakes up ready for your command. The voice command works when the screen is on or off, regardless of whether the phone is plugged in. This makes it far more easier to use a digital assistant hands-free.
7. Accessories: Building an Ecosystem Empire
The race so far has been close, but if you're into accessories, Samsung's Galaxy S8 comes wih a richer ecosystem. Given the popularity of Samsung devices in recent years, the S8 definitely benefits attracting more cases and accessories from third-party manufacturers than the G6. If you're after the phone or prefer just a simple case, then the G6 is a fine option, but Samsung delivers more if you need more.
Samsung's own first-party accessories include options like a keyboard cover, which transforms the S8 into a BlackBerry experience, a variety of smart covers and, for enterprise users, a DeX dock that essentially turns the S8 into a thin client. When you connect a keyboard, mouse and monitor the the DeX dock and drop your phone into the dock, your phone displays a desktop UI with movable, resizable windows. Only a few apps come with full DeX support, and the experience is not unlike what Microsoft experimented with its Windows 10 Mobile-powered Lumia 950 through a feature called Continuum.
With DeX, you won't be able to run apps like desktop Photoshop, but Microsoft's Office suite is supported. You'll be able to use one device for mobile and as a light desktop replacement, and the benefit here is that you won't have to rely on the cloud for file management and you wouldn't need to transfer files between multiple devices.
The Galaxy S8 comes with a Secure Folder feature, which not only serves to hide away content that you wouldn't want to reveal to the prying eyes of someone who is borrowing or using your phone, but also allows you to create duplicate apps, which is useful if you're managing multiple social media accounts, To protect your sensitive digital content, the Secure Folder and the S8 are secured with biometric security and can be unlocked with the questionably placed rear fingerprint scanner, face detection or iris recognition. The G6 doesn't support a secure folder, but that feature can be replicated with third-party apps. The phone comes with a more sensible fingerprint sensor placement on the back, but it doesn't have the more iris scanning sensor.
8. Wallet and Payment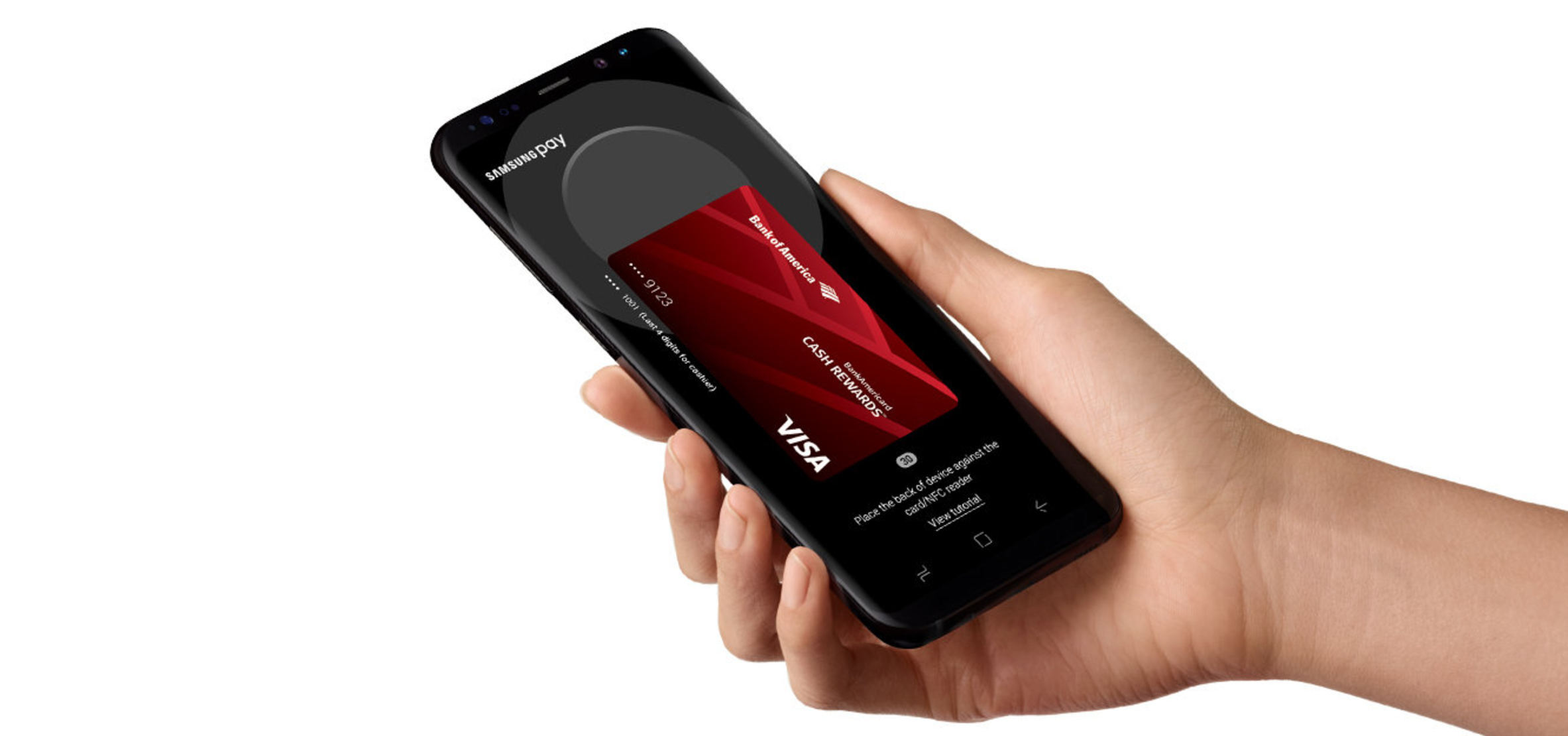 Samsung also beats out its rivals when it comes to mobile payment. Samsung Pay on the Galaxy S8 not only works with NFC-compatible payment terminals that work with Apple Pay and Android Pay, but it uses Magnetic Secure Transmission (MST) technology to work at almost any place where you can swipe a credit card.
MST is a technology that Samsung acquired from Loop Pay, and it works just about everywhere I shop—notable places where it doesn't work in my area include Fry's Electronics and Lowe's Home Improvement, despite the use of swiping credit card terminals at cash registers. Aside from near universal acceptance, another cool perk with Samsung Pay is that you'll earn Samsung Rewards points with each purchase on top of any credit card rewards you may accrue. You can convert Samsung's points into sweepstake entries, gift cards or even debit card cash with the Samsung Rewards prepaid Visa card.
Samsung Pay has been a joy to use, but thankfully it's not limited to Samsung phones anymore. With the G6, you can even use Samsung Pay on LG's handset provided you buy a Samsung smartwatch. The Samsung Gear S3 also supports Samsung Pay and expands the availability of the proprietary MST technology to owners of non-Samsung phones, and I found that it works just as well with the G6.
Both the G6 and S8 support Android Pay if you wish to stick to Google's mobile wallet.
9. Value
Even though the LG G6 has a slightly lower retail price than the S8, Samsung's handset comes with more storage to offset the price difference. Value between the two handsets is hard to gauge, and both Samsung and LG are offering plenty of incentives to pick up their latest flagships.
Since launch, we've seen LG partner with carriers and retailers to give away the Google Home speakers with a purchase of the G6 and offer free HDTVs. Samsung on the other hand have offered bundles with free VR headsets, Netflix offers and discounts on accessories like the Gear 360 camera or AKG Bluetooth headphones. With summer holidays approaching, we'll likely see more BOGO offers on these phones.
In general, though, LG has been a bit more aggressive with the G6's phone pricing. Retailers speculate that G6 is offering more price incentives to better compete against Samsung's S8. If you can lock in on an LG deal, the G6 offers tremendous value in a sleek package. If you're after an ecosystem experience, Samsung's S8 delivers a more robust package when paired with a Gear VR headset or DeX dock. A faster processor on the S8 definitely helps with VR and desktop docking experiences, and this is where Samsung's investment in the Snapdragon 835 pays off with the S8.
Verdict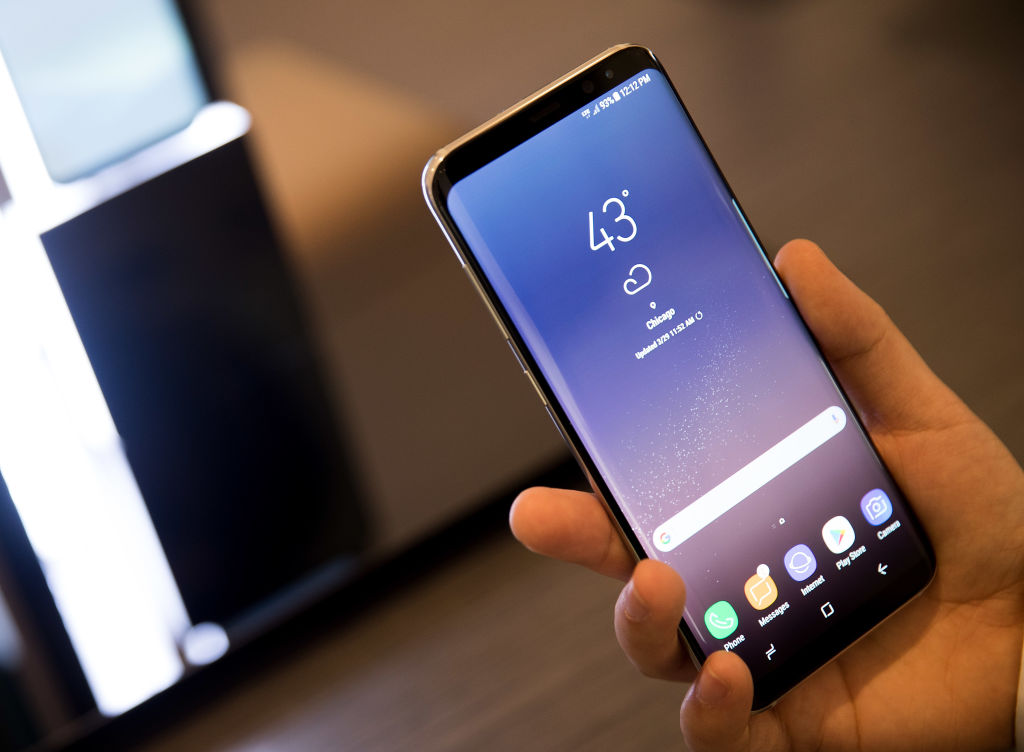 Photo by Drew Angerer / Getty Images.
While we've provided our analysis based on a comparison of the features of the LG G6 and Samsung Galaxy S8, the race is close. As a consumer, the good news is that no matter which phone you choose, you'll find tremendous value and plenty of neat features. Even though the S8 benefits from a more elegant design and a robust ecosystem, the G6's utilitarian design makes it a more ergonomic option and the phone's dual camera setup provides more versatility.
There really is no clear winner so far this year—it really depends on how you use your phone and what your needs are. Even though I appreciate Samsung Pay on the S8, the G6 just works better for my needs with its form over function design wrapped in an elegant and slim body. It doesn't stutter, comes with perfect Google Assistant integration and offers a more reliable experience with Android Auto than the S8. When I plug the S8 into my Pioneer Android Auto head unit, sometimes an error message pops up and I would need to connect and disconnect the phone a handful of times before it works.
However, when I hold my G6 and see my friends with an S8, I do get accessories envy. Some specialty accessories aren't available for LG's phone as of yet, like a battery case such as those made by Mophie or an LED selfie case like the one from the Casemate and Allure collaboration.