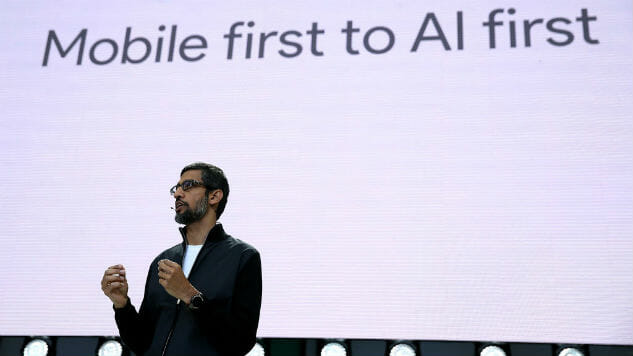 Over the last year, Google has made ripples in the tech world by publicly and privately deciding to pursue AI-first strategies in place of mobile-first strategies, which the company has prioritized for the better part of a decade. From software to hardware and everything in between, it's clear that the world's tech leader sees infinite potential in artificial intelligence and machine learning. Even Apple name-dropped machine learning multiple times in its recent keynote.
But what does this mean for the marketplace—and are we approaching a point of no return? These are the questions everyone is asking. And while there's a lot to this conversation, the best piece of advice is to grab a seat and buckle up, because AI is the new future.
Google's New Focus: AI and Machine Learning
There's no question that Google has put everything into mobile over the past few years. From its search platform to mobile device hardware and accompanying technology, the focus has been on giving users consistent access to the internet, regardless of whether they're on a desktop computer in their office or sitting in an airport with their smartphone. However, as CEO Sundar Pichai will tell you, change is coming.
"The last 10 years have been about building a world that is mobile-first, turning our phones into remote controls for our lives," Pichai wrote on the official Google blog towards the end of 2016. "But in the next 10 years, we will shift to a world that is AI-first, a world where computing becomes universally available—be it at home, at work, in the car, or on the go— and interacting with all of these surfaces becomes much more natural and intuitive, and above all, more intelligent."
Google's focus on AI platforms and machines comes at a time where public perception is shifting ever so slightly. Whereas very few people were even familiar with the idea of machine learning 10 or 15 years ago, the marketplace is leaving the door wide open for companies to come in and wow them. According to a global study from Pega, 72 percent of people now understand what AI is and only 28 percent are uncomfortable with the thought of it.
You're probably familiar with Google Assistant, the company's version of Siri, but that's just the starting point. Google has its sights set on much grander innovations, some of which are already in the works. Take a look at a few of them:
1. Google Lens. One of the more interesting developments, which was recently announced at Google I/O 2017, is Google Lens. The product is an app that will allow individuals to use the camera on their smartphone to snap photos of the world around them and gather information. For example, you could take a picture of a restaurant storefront and Lens would give you ratings, reviews, and menus. It's an entirely new way to explore the world around you. This focus on Smart Lenses are getting a focus from companies like Facebook and Apple as well.
2. Enhanced Google Assistant. Google Assistant is becoming more functional. Features, which now work with iPhone, include music control, navigation, smart home controls, and conversational search that is surprisingly responsive. It's a push to overcome device and app sprawl that often overwhelms users. It's even available on the iPhone now.
3. Google Home. Google is also very much interested in developing smart home technology to compete with the likes of Amazon and other major tech players. Its Google Home device is powered by Google Assistant and allows people to get hands-free support with common tasks, even when their phone is in the other room.
It's also worth noting that Google has reportedly launched a new venture capital program that's primarily focused on AI startups. While Google has declined to comment on these reports, they are certainly consistent with the company's new direction and would allow them to push forward as the leading hub for machine learning innovation.
What Does Google's Shift Mean for the World?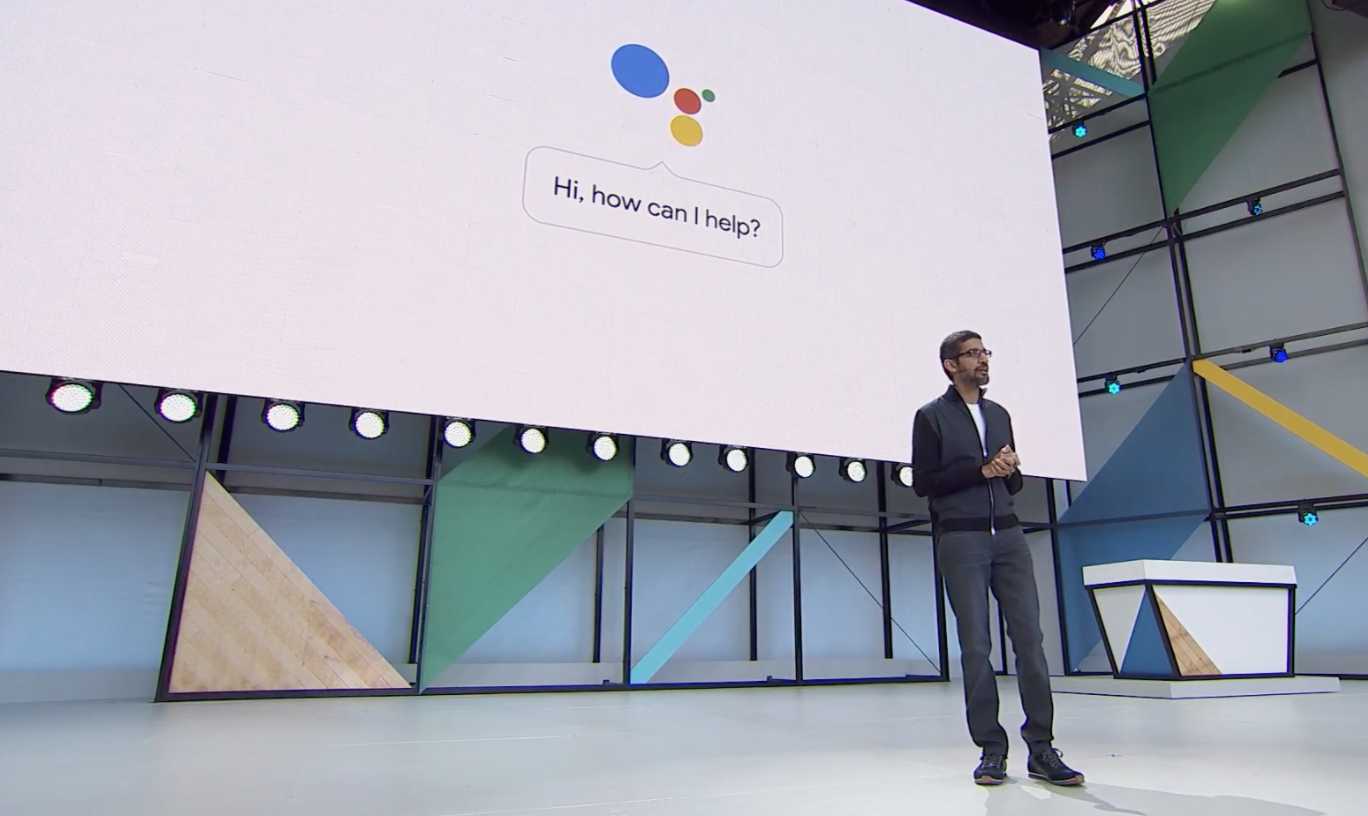 Photo by Justin Sullivan / Getty Images.
It's one thing for Google to prioritize AI and machine learning—and even to create a few standalone products here and there—but it's another entirely to invest the company's future into it. And while that's the direction Pichai and company executives want to move in, it's going to take some time.
The first major challenge is actually finding the software engineers who can help Google get to where it needs to be. "The more people who think about solving problems in this way, the better we'll be," said Jeff Dean, one of the key figures in Google's machine learning division, in an interview with Wired. According to his estimates, only 10 percent of Google's 25,000 engineers are proficient in machine learning at this point. "It would be great to have every engineer have at least some amount of knowledge of machine learning," he admits.
The good news, at least for Google, is that there's very little resistance in the marketplace. With the right talent acquisition model, an investment in consumer education, and an appropriate rollout of new AI technologies, the only thing stopping Google from becoming the machine learning leader of the world is Google itself.
And if Google's track record for innovation is any indicator of success, machine learning is about to be everywhere.