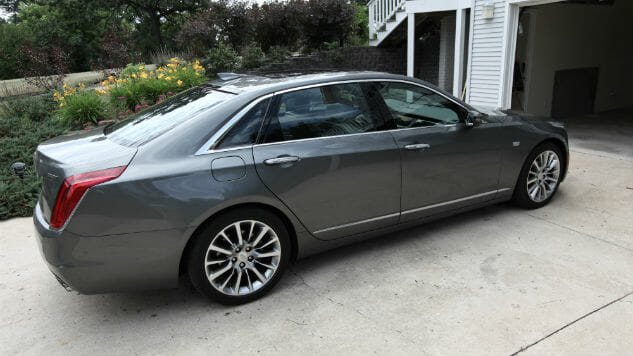 Big full-size sedans are not exactly easy to park. They look like a yacht, they drive like a yacht—except for the water and the fish well, they are a yacht. Fortunately, Cadillac added some interesting technology to the brand new CT6 to make it far easier to park, even in a tight garage stall or at the shopping mall.
One of the big reasons? It has a massive screen that gives a bird's eye view from the front of the car, and the camera actually works. In some luxury sedans, namely from brands like Infiniti, there's a camera off the front of the car to help you park and it's handy in most cases. I've tested most of these models over the years, and what usually happens is you get a rough idea of what's happening with the curb or a wall in front of you, but not enough to really trust it for every parking job.
When I parked the CT6, it showed me exactly what was in front of me. My garage is fairly tight. It's short and there's not much side clearance, so I had to park the car several times and the camera worked perfectly, I even had someone go look at the front of the car as I parked and hold their fingers up to indicate how close I was to the back of my garage stall and it matched up with what I was seeing.
The CT6 adds some extra features to help with the process as well, though. It's been around for a while, but Cadillac sends a pulse to the seat to indicate when you are getting close to an object. The car also beeps at you and starts squawking like a chicken (that last part is not true but maybe on next year's model).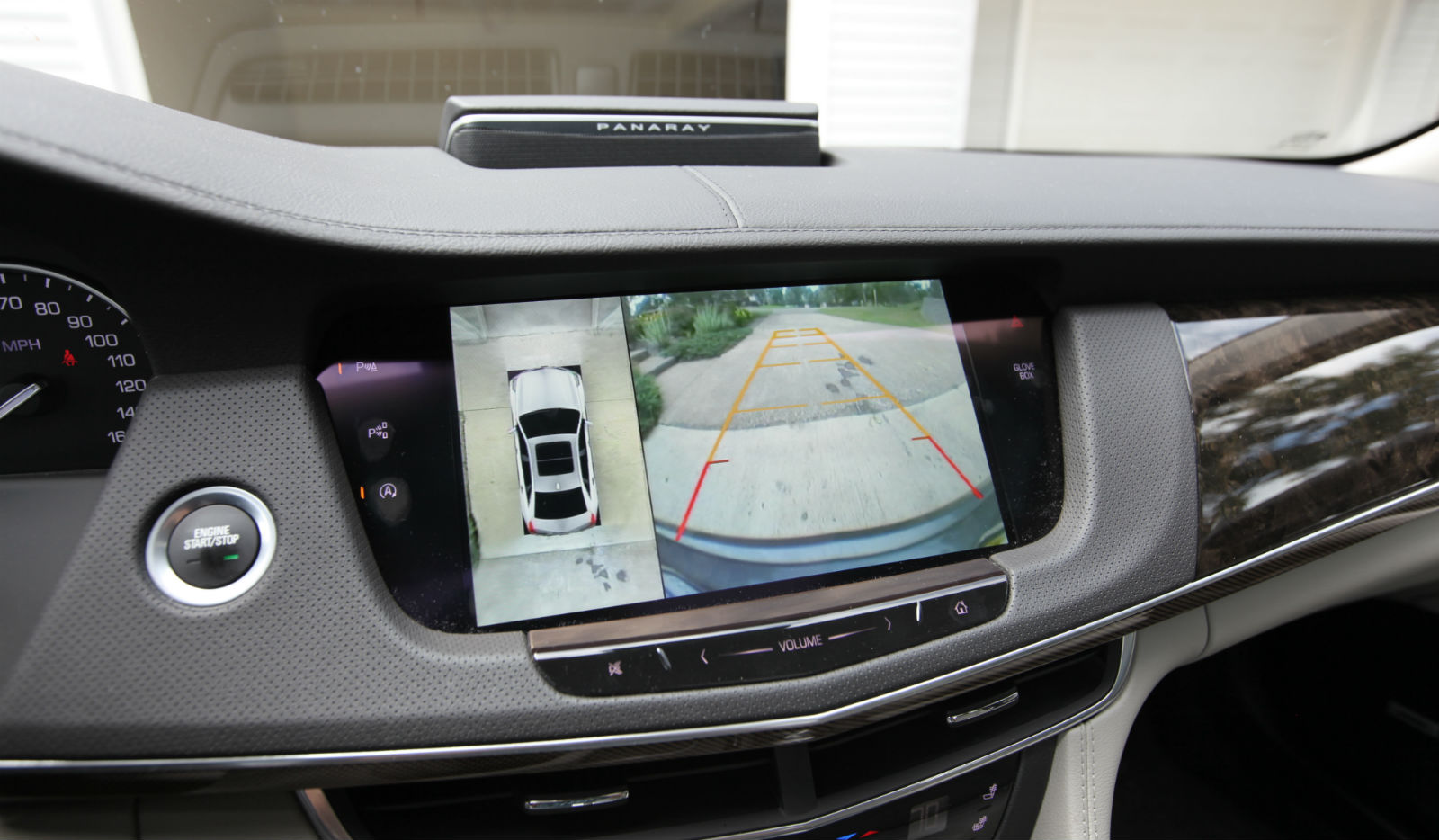 At the shopping mall, the screen came in handy for parking next to other cars as well. Unlike rear view cameras, which will become a required feature in new cars eventually, a front view camera is almost indispensable. With rear view, you might not always trust it. I usually look over my shoulder and check all of the mirrors. With the front camera, you can't see the curb or the other car next to you over the front hood. After parking a dozen times, I started to only look at the front camera.
My only wish is that it would come up a bit sooner. You can press a camera button but only at low speeds. I'd prefer being able to press the button and have the front camera turn on long before I ever reach a parking space.
And then there's the option in other cars for self-parking. I'm a big fan of self-driving features, although after testing many of them I can say that you might not actually use self-park if it's easier just to do the work yourself. In a Tesla Model S you can use the summon mode to have the car back out for you, but once again—you might find its easier to jump in and drive rather than walk to the back of the car, find the keyfob, summon the car, and then wait for it to back out.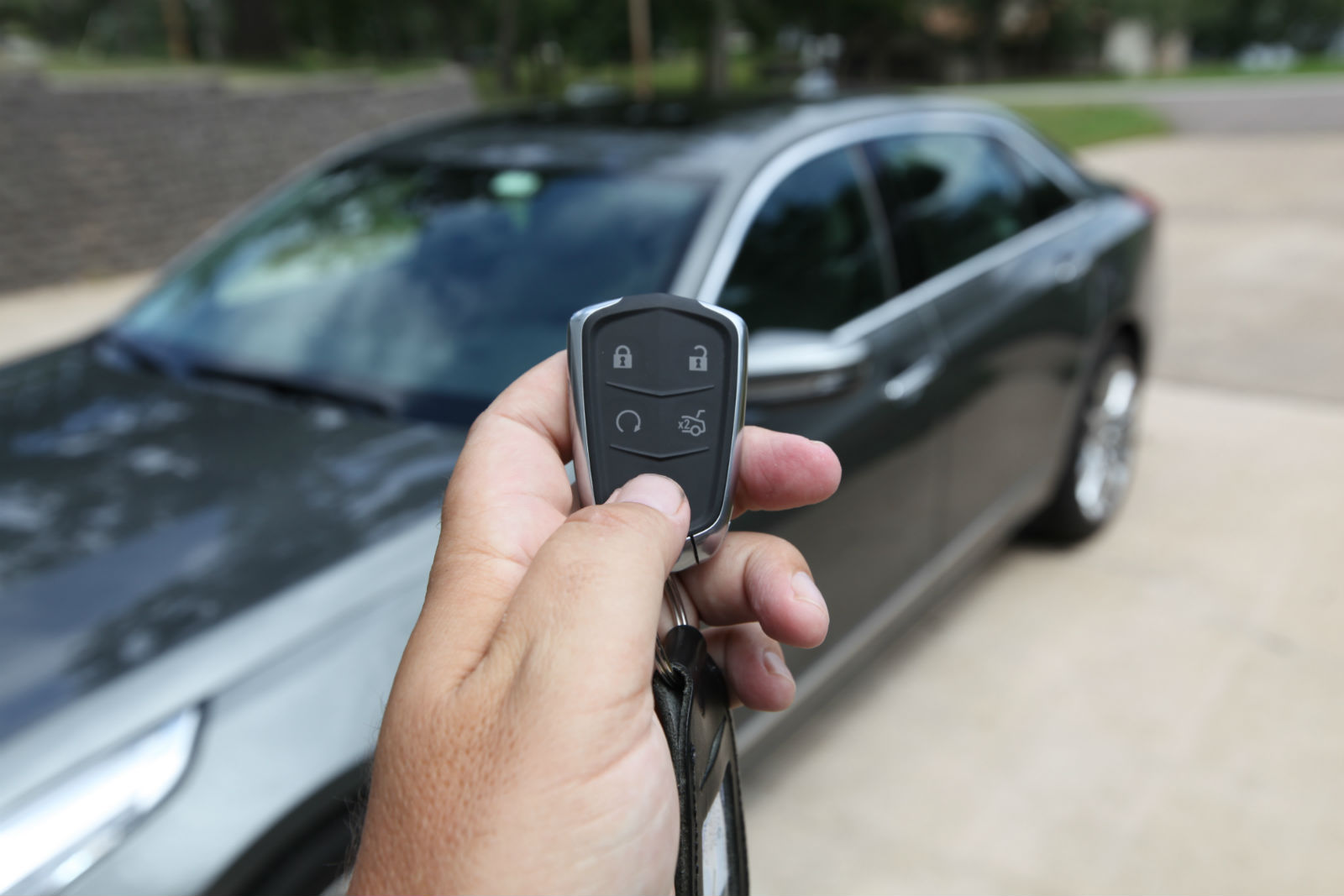 I like how Cadillac is making the cameras clearer and bigger than before. It used to be that a Cadillac camera had a grainy, almost foggy look. There was a tape over the camera, but the CT6 has a brilliant crispness and looked great even on a sunny day.
Is it a reason to buy the car? Ironically, for someone like me who has a tight garage, it is. Of the last few dozen cars I've tested, only a couple had a front camera. If it's a feature you really want and need, it's really helpful.