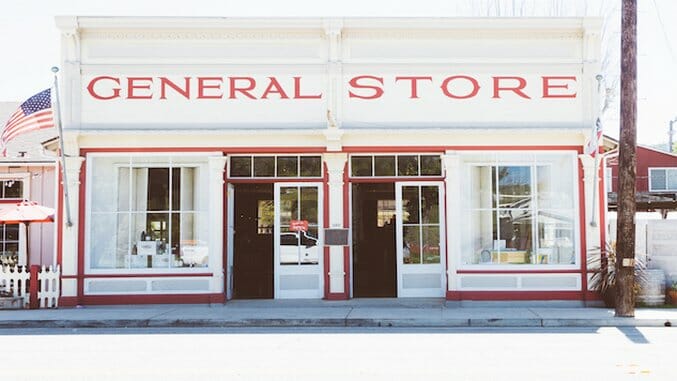 At the northern end of Santa Barbara County, Los Alamos, California is gaining renown across the state for its seven-block downtown bursting with a burgeoning wine scene, impressive restaurants, and buildings that resemble a movie set from an old Hollywood western. The site of a former stagecoach station and depot for a defunct narrow gauge railroad, the town has long been a stopover point for folks traveling up and down the Central Coast. Just feet from U.S. Highway 101, Los Alamos is worth a stop during any coastal California road trip. Its surprisingly vibrant little downtown might even end up being the highlight of a longer journey. Note that a number of businesses in Los Alamos are closed on weekdays.
1. Drinking on Bell Street
The rolling hills around Los Alamos are striped with rows of grape vines and stuck with vineyard stakes like an individual pierced with acupuncture needles. Oenophiles can sample the products of local vineyards at a few laidback tasting rooms located on Bell Street, the town's main drag. Frequency is a little winery with big ideas. Owner/winemaker Zac Wasserman makes a tasty GSM, a blend of Syrah, Grenache, and Mourvedre varietals, while also collaborating with musicians and artists for his Artist Series wines where his collaborators design the bottle art. Casa Dumetz Wines and its adjacent Babi's Beer Emporium are perfect for a couple made up of a wine aficionado and a craft beer enthusiast. The winery, owned by winemaker Sonja Magdevski does a good Grenache, while their beer bar has six craft beers on tap, a selection of bottled beers, and a beer garden.
2. Eat Lunch at Bell Street Farm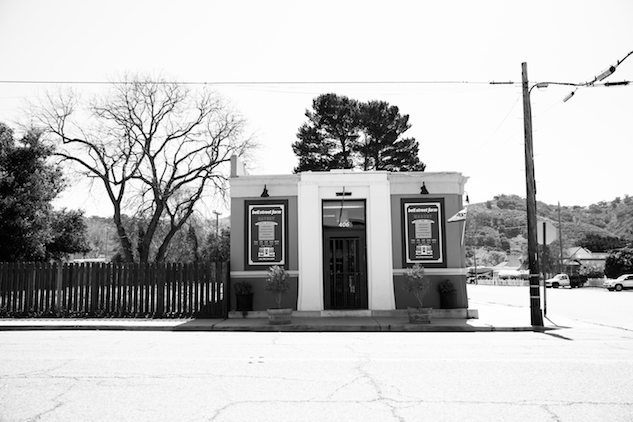 Bell Street Farm's rotisserie pork sandwich is quite simply one of the best lunches you'll ever eat. The crispy, fatty piece of pork is counterbalanced with a fresh and sweet slaw composed of crunchy apple and jicama strands. The menu served in this high ceilinged building with painted brick walls also includes a meatloaf sandwich, a house pate sandwich, and a soup of the day, among other delicacies. Don't take our word for it; the users of Yelp proclaimed this lunch-only restaurant and market one of the nation's best places to eat in 2015.
3. Go Antiquing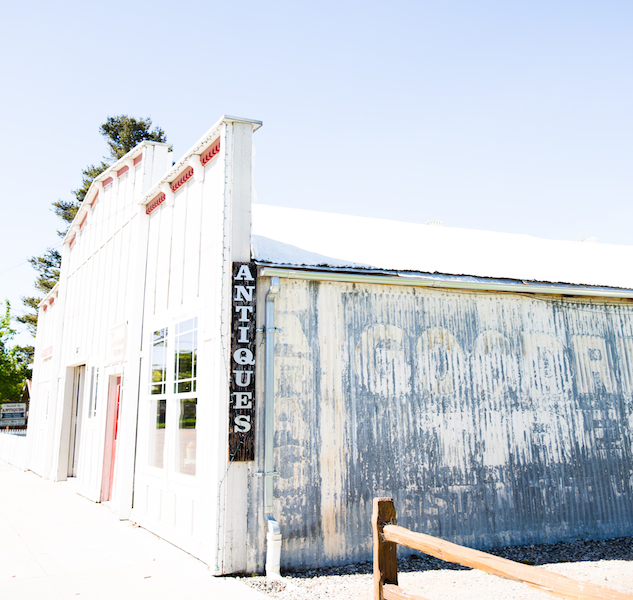 Along with wine tasting rooms and restaurants, Bell Street is lined with several antique stores. The Los Alamos Depot Mall is the only surviving depot of the narrow gauge Pacific coast railway, which ran through town from 1882 into the late 1930s. Some of the over 80 booths in this long building deal in collectibles from that era. Housed in the oldest original building in town, Gussied Up Antiques is a 10-room former residence that also brings the past into the present with vintage clothing, antique quilts, and other remnants from another era. The owners plan on transforming the store's porch into a local history exhibit in the future.
4. Explore the 1880 Union Hotel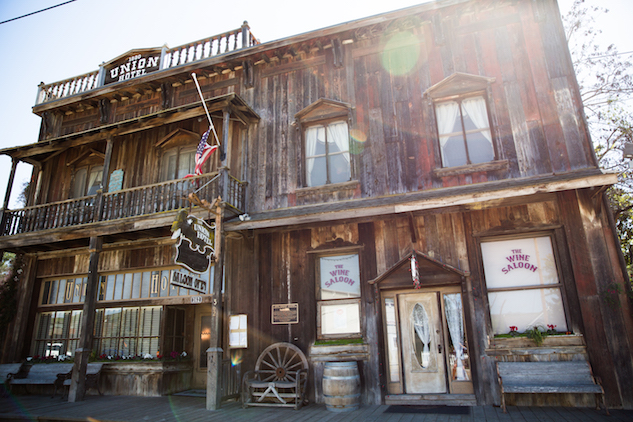 Looking like it could have been the setting of a Clint Eastwood film, the 1880 Union Hotel is one of the town's historical highlights. Built in 1880 as a Wells Fargo stagecoach stop—before burning down in 1893 and being reconstructed in 1915—the hotel is known in part for being where a portion of the music video for Michael Jackson and Paul McCartney's 1983 hit "Say Say Say" was filmed. Music fans and tired travelers can stay in that room overnight or opt for one of the other 13 rooms. Even if you are just passing through town, take in the Victorian era feel of the lobby, play a game of pool in the Buffalo Room under mounted buffalo heads, or get a glass of actor Kurt Russell's wines in the Wine Saloon.
5. Picnic in Los Alamos County Park
Dine on picnic tables under grandfatherly coast live oaks and valley oaks in Los Alamos County Park, a 51-are day use area six blocks off Bell Street. Then work off your meal with a game of volleyball or horseshoes. Bell Street Farm has a selection of deli salads that are ideal for taking to this park located in the mouth of Drum Canyon.
6. Experience Local Cuisine at Full of Life Flatbread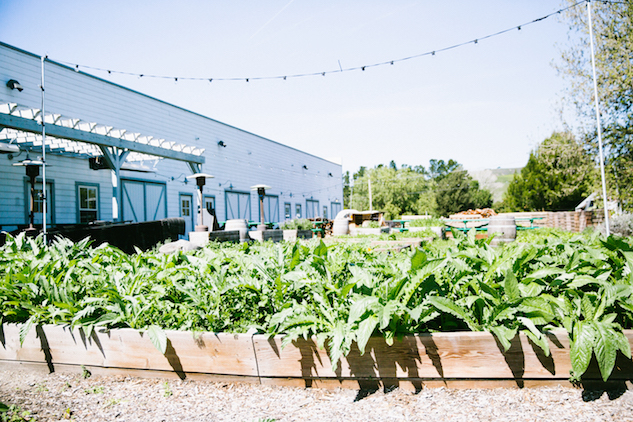 Tiny Los Alamos is fast becoming a culinary destination thanks to recent restaurant openings like Pico in the Los Alamos General Store and Plenty on Bell on Bell Street. Further north on the thoroughfare, Full of Life Flatbread was the first restaurant to draw foodies to Los Alamos when it opened in 2003. Local produce and meats top flatbreads cooked up in a wood burning pizza oven. The Shaman Bread (onions, garlic, pistachios, flaxseed, rosemary, cheese) is as healthy as a pizza can be, while the Central Coast fennel sausage flatbread is a crowd favorite.
7. Spend the Night
Los Alamos is a town bursting with character, and its accommodations reflect its unique nature. The 1880 Union Hotel, mentioned above, has 14 uniquely decorated rooms in an Old West atmosphere, while The Victorian Mansion has six themed rooms including a 1950s styled suite with a Cadillac bed facing a faux drive-in movie screen. The newest addition is the Alamo Motel, a renovated motor lodge spruced up for the hipster crowd. The motel encourages guest interaction with a communal fire pit, an on-site wine tasting room run by Santa Barbara's popular Municipal Winemakers, and a concert series featuring indie rock acts like Chris Cohen.
Stuart Thornton lives in coastal California and is the author of the Moon Coastal California Handbook, Moon Santa Barbara & The Central Coast Handbook, Moon California Road Trip, and the recently released Moon Monterey & Carmel Handbook.