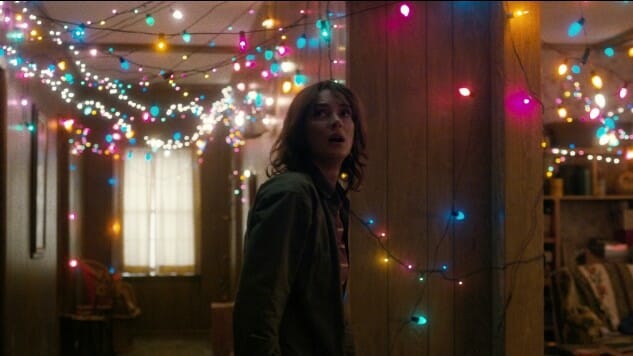 Well, finally Netflix has an answer to what might be the biggest first-world problem around. Here, let me preface this for you: you know how you're caught up in the middle of an enthralling drama or whatever, and you're interrupted in the middle of the big moment by the pesky flight attendant or a pit stop on the road? I mean, the nerve, right? Well, Netflix has just the thing to help you out.
This fancy little infographic is the perfect tool for all your travel needs, and at the very least, it'll help you plan better. With the new-ish download feature, (Which, c'mon … How great is that?) you can download a variety of titles to fill every hour in your journey. Depending on how long your trip will take, there are any number of television shows like Parks and Recreation, Dear White People and 30 Rock. For longer trips, you can do full episodes of Black Mirror, Stranger Things or Making a Murder. Are you going across the country? Well how about Spotlight, Inglorious Basterds, E.T. the Extra-Terrestrial or Boyhood? And the good thing with Boyhood, is that no matter how far you're going, you might just finish it. Whatever your travels entail, good guy Netflix is here to make sure you're not bored. And that's all we really want.
Check out the infographic below. All of these titles will be available by July 1.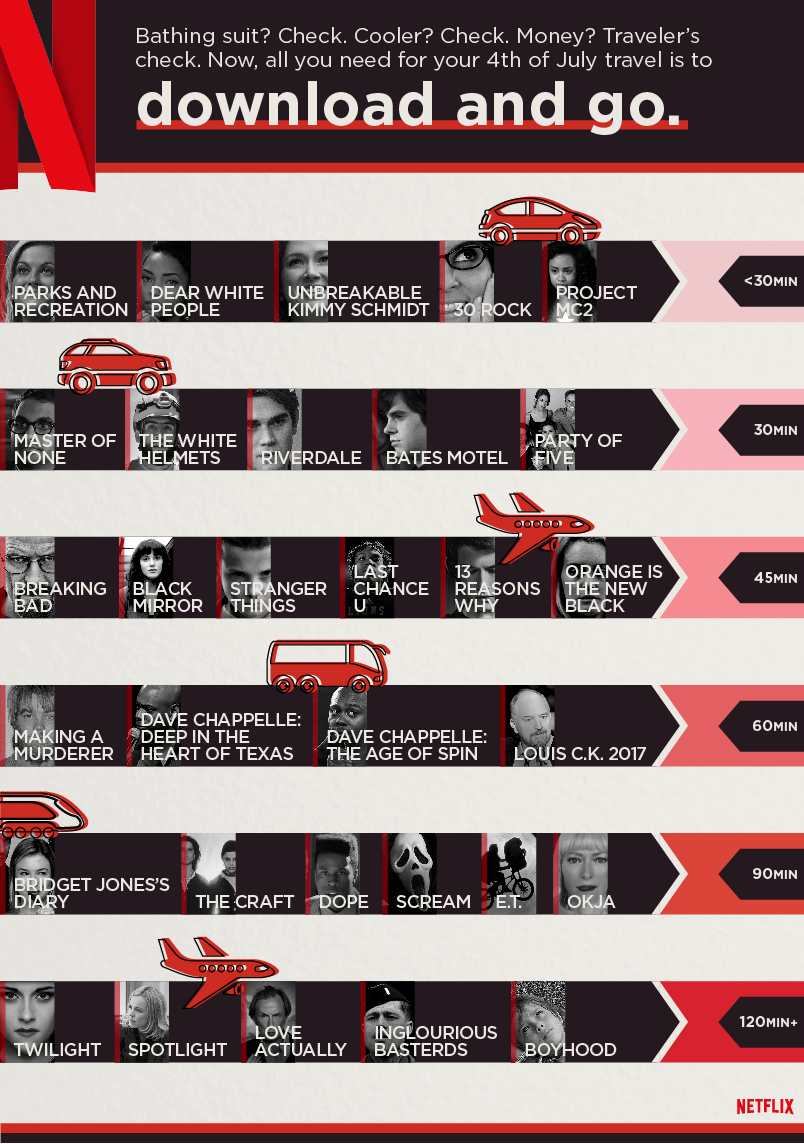 ---
Pete Mercer writes for Paste's travel, health and science sections. Find him on Twitter.