Withering Words: Asia, Africa and Europe's Endangered Languages
Photo below by Dan Kitwood/Getty
Travel
Features
As of this writing, there are more than 7,000 languages spoken on Earth. Despite efforts being made by National Geographic's Enduring Voices Project and the Living Tongues Institute predict that nearly half of that number will disappear within the next century, as they give way to global languages, like English and Mandarin, which afford greater opportunities to speakers.
If you're keen on listening to these languages at the source before they disappear, you'll need to do some planning but the payoff may be worth it; many of these languages are spoken in the world's least hospitable but most breathtaking places. We put together a guide to some of these destinations and what to see while you're there—if you can reach them.
Our Endangered Languages series will cover seven destinations and countless languages over the next three weeks. We started with The Americas, then moved onto Australia and Oceania, and our last installation takes place in Europe, Asia and Africa.
1. The Kalahari Desert, Africa
Language: It's estimated that 80 percent of Africa's 2,000 languages have no written form. A number of languages in Africa, but only a few in other parts of the world, use clicks as part of their consonant system. !Kung employs four distinct click sounds, denoted by the exclamation point.
What its known for: The Kalahari Desert (pictured above) extends 360,000 square miles, and the surrounding basin covers more than 970,000. The area is an unparalleled place for viewing wildlife. In the early 1980s, diamonds were discovered in the Central Kalahari Game Reserve and mining companies convinced the government to force the native Bushmen to leave. The tribes were eventually able to return, but the population took an irreversible hit.
What to see: The Kalahari is home to many migratory birds and animals, diverse flora—including acacia trees and Kiwano fruit, and the Okavango Delta, a large inland delta. The Central Kalahari Game Reserve, created to protect the traditional territory of the local Bushmen and the game they depend on, is replete with African cheetahs, leopards, giant eagle owls, wildebeests, antelopes, ostriches, and spotted hyenas.
Getting there: The easiest way to reach the desert from the U.S. would be to fly into Cape Town or Johannesburg, then transfer to a South African Airways flight to Upington. From there, you can hire a car and take the asphalt road into the desert.
2. Arunachal Pradesh, India
Language: With between 30 and 50 different native languages depending on which linguist you ask, Arunachal Pradesh is the most linguistically diverse state in South Asia. Approximately 800 to 1,200 people in western Arunachal Pradesh speak Koro Aka, a language derived from the Tibeto-Burman family.
What it's known for: Completely secluded from mainland India save for a narrow strip of land that cuts through Tibet, Bhutan and Bangladesh, Arunachal Pradesh is largely covered by the Himalayas, which divide the state into five river valleys fed by snow from the mountains and semi-evergreen forests along the Assam border. Due to its close proximity and heavy Tibetan influence, China claims the northern part of the state as a part of the Tibet Autonomous Region.
What to see: The wildlife in Arunachal Pradesh is nearly as diverse as the language. More than 500 species of birds, the rare clouded leopard, the Bengal tiger, and the endangered red panda all call this area home. Get an intimate view at the Mehao Wildlife Sanctuary, the Namdapha Tiger Reserve and Namdapha National Park, which also has extensive bamboo forests and Alpine meadows.
Cultural sites include Tawang, the largest Buddhist monastery in India and birthplace of the sixth dalai lama; and Ziro, a World Heritage Site prized for its pine-clad hills, rice fields and the ancient Apatani tribe that inhabits it.
The limestone caves of Sela Pass—the high-altitude pass through the Himalayas surrounded by 101 lakes with immense Buddhist religious significance—also shouldn't be missed.
Getting there: The picturesque town of Naharlagun and the state capital Itanagar are both accessible by train thanks to three railways that opened within the last few years. Daily bus services are available from most major Indian cities, though overnight bus trips should be avoided for their discomfort.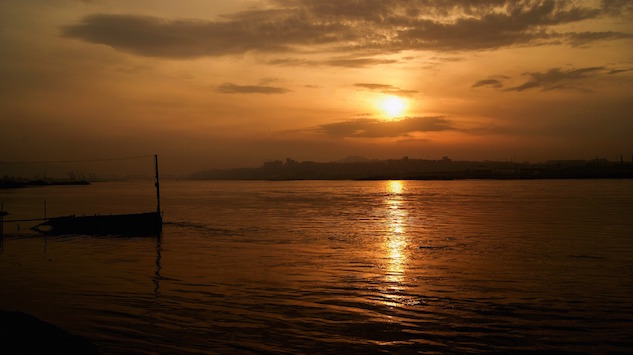 3. Tuva Republic, Eastern Siberia, Russia Europe
Language: Just 235,000 speak the native language Tuva.
What it's known for: The Tuva Republic, which borders Mongolia to the south, is where the world's northernmost desert meets the Northern Hemisphere's southernmost tundra zone. In the east, Tuva is forested and elevated; in the west are dry lowlands. Dozens of natural mineral springs and more than 8,000 rivers run through the area, including the Yenisei (pictured above)—the fifth longest river in the world.
What to see: One of the republic's most important sites is Ubsunur Hollow, a UNESCO protected biosphere reserve that rests on the border of Mongolia and Tuva. The land spans sand and clay deserts to larch and cedar forests and both dry and swampy tundra. Majestic wildlife, like the Taimyr reindeer herd, which migrates to the region in masses, can be found grazing around the Yenisei River valley in winter.
Tuva's natural water springs, or Arzhaans, have been healing destinations for local people for centuries because of their curative properties, which have been said to cure cardiovascular, skin and joint diseases. Popular springs include Ush-Beldir.
Getting there: You can fly into Tuva's capital, Kyzyl, but you'll only have infrequent options and you would have to connect through the larger Siberian city of Krasnoyarsk. Alternatively, you can fly to Abakan in the neighboring Republic of Khakassia and then take a long but scenic journey overland.
Buses and taxis run between Abakan and Kyzyl via paved highway connecting the two cities. Alternatively, there is a drivable dirt track that runs over the mountains from Abakan to Ak-Dovurak, but snowstorms and avalanches can cut both of these routes off in winter. In that case, you would be forced to use a third road, which enters Tuva from Mongolia in the south.
Christina is a beach kid living in Brooklyn and a world traveler on a budget. She writes about food, style, travel—and the occasional short story.