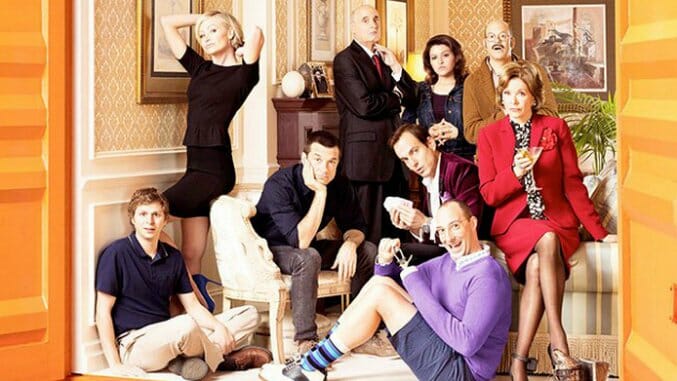 In addition to looking forward to season 5 of Arrested Development on Netflix, fans of the show may get to see a recut version of the fourth season with 22 episodes instead of 15.
Season four was brought onto Netflix in 2013 after a 7-year hiatus, but the fourth season's episodes followed a single character rather than a chronological timeline. Many complained about this new formatting, including creator of the series Mitch Hurwitz. At the Television Critics Association, Hurwitz announced that he had re-edited each of the season's 15 episodes so that they followed the linear formatting of Arrested Development's previous seasons. The project began in 2014 and has just been completed with help from Arrested Development's narrator and one of its executive producers Ron Howard, who recorded new voiceovers for edited season.
One of the main reasons behind the re-editing was to help the show fit into regular network schedules, in case it ever got syndicated. Rather than having someone else cut down each episode, Hurwitz re-edited each the episodes himself.
"So I did this very ambitious thing where I made these Excel sheets with every single scene and how long it was in seconds," Hurwitz said at the panel. "I put them all on magnetic paper, cut them up into squares, and that sat there and moved the pieces around. And then we made a narrative out of it. It was a crazy experiment!"
During the panel, Hurwitz said that it may be released on Netflix before the new season—though, he does not know for sure. He is currently producing Lady Dynamite, also a Netflix exclusive.