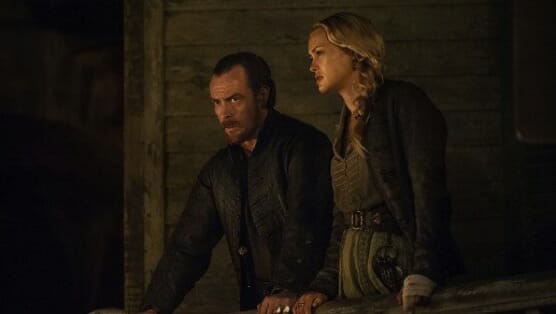 Abigail Ashe and Eleanor forge an unlikely alliance against Captain Vane. This puts Captain Flint one step closer to his goal of Nassau governing itself, but in turn, makes Captain Vane a true threat and adversary.
John Silver continues to be a wordsmith, and is even smarter than we all thought before, when he joins with Max, they will be a force to be reckoned with.
The episode leaves us with lots of loose ends, which of course makes us all the more anxious for next week's episode. In the meantime check out our video recap, featurin the Pirate of the week and the most pivotal moments.