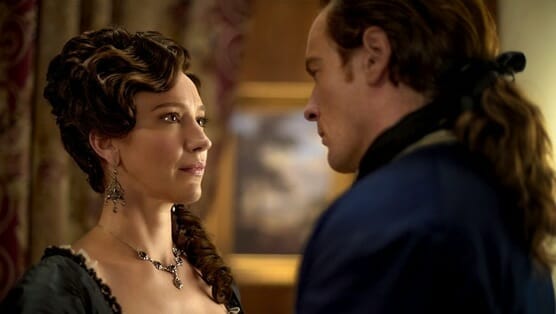 Sometimes an episode must serve as a building block for more action, and that is exactly what this episode of Black Sails did. It felt like every character was moved into a new direction, and the fate of Nassau is very much in question.
While it feels like this episode moved a bit too slowly for anything to actually happen, "Fire" does end with Captain Flint taking decisive action.
Check out our video recap to find out who is declared "Pirate of the Week," and to let us know what you think about the most important scenes.
---
Keri is a professional chatterbox who loves watching TV & movies, reading about pop culture, and gawking at any craziness on the internet. You can follow Keri on Twitter.