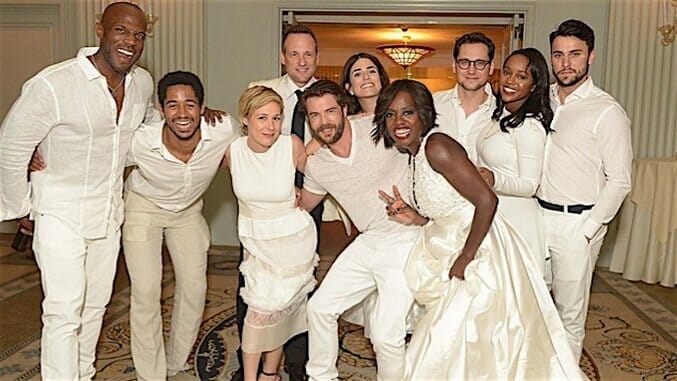 There's no doubt that Shonda Rhimes is a TV mastermind. She was already ruling Thursday nights with Grey's Anatomy and Scandal, but she took her queendom to the next level with the latest Shondaland hit series How to Get Away with Murder, from creator Pete Nowalk. The gripping legal drama and its diverse ensemble cast keep all of us on the edge of our seats each week as we try to wrap our minds around the shocking plot twists. Similar to Scandal, many of HTGAWM's most memorable scenes are backed by a flawless music soundtrack. But, we can't help but wonder what the actual characters have on their own playlists. Here's what we think we might find.
1. Annalise Keating, Esq.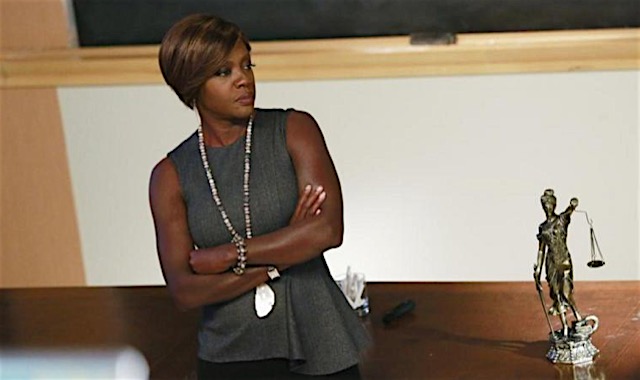 Annalise manages to be one of the most loveable antiheros on TV, even though she's not a likeable person. She's devious, prosperous, complex, broken, cynical, sexual, and 100% real. Her complicated romance with Officer Nate Lahey, no BS attitude, and her occasional need to let her hair down would probably lead to these jams on her playlist:
"No Sleeep," Janet Jackson
Janet Jackson's sexy tune about missing her lover, and how they ain't gonna get no sleep is the perfect jam for Annalise to play before she links up with Nate.
"Square Biz," Teena Marie
This assertive yet undeniably fun '80s song by soul singer Teena Marie is a reflection of Ms. Keating's more relaxed side. After we saw her take the Keating Five out for a random night on the town, we knew she wasn't all business all the time.
"You Know I'm No Good," Amy Winehouse
A relationship with Annalise Keating is equal parts pleasure and pain. She told Nate she was trouble from the beginning, but he fell into her arms anyway. She might have just played him this track and been done with it.
"The Big Payback," James Brown
Annalise may be loyal to those close around her (even if it is a semi-shady loyalty), but she won't hesitate to take someone down who messes with her clique. Be prepared for the big payback if you dare to mess with the Keating crew.
"I Want You," Erykah Badu
When Annalise isn't cleaning up others messy murders, she's at home sans makeup with a good drink in her hand and a little Erykah Badu in her ears. "I Want You" is the type of low-key, sexy jam that gets her mind off work and on the finer things in life (AKA Nate).
2. Frank Delfino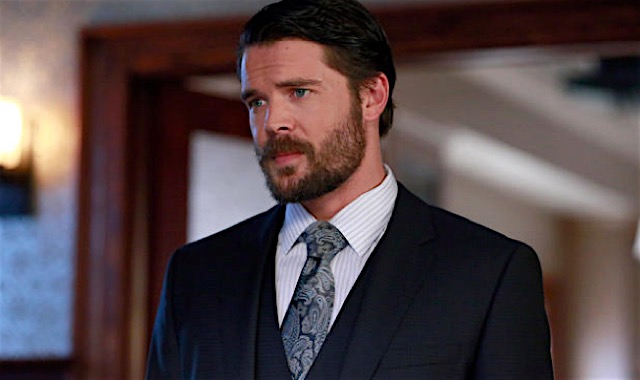 As Annalise's right hand man, Frank has to be down for any dangerous situation, and the Philly native is more than willing to use his intelligence in illegal ways to help his boss win. He's street-savvy, sexy, sarcastic, and slightly self-absorbed. So, it's no surprise that Frank's playlist would be filled with a few hits about how he is effortlessly cool and dapper.
"Trouble Man," Marvin Gaye
Marvin Gaye's classic hit is one of many theme songs for Frank. Like the song says, he didn't make it in life playing by the rules. He's rough around the edges, has more than a couple of connections, and takes care of business.
"The Man," Aloe Blacc
This braggadocios song is the perfect track for Frank to listen to before he goes out to do a dirty deed for Annalise. Frank plays his cards without folding, and seems to have the answers to the tough questions. Why? 'Cause he's the man, he's the man, he's the maaannnnn.
"So Fresh, So Clean," OutKast
Who's fresher and cleaner than Frank in his ridiculously expensive suits and awesome beard? No one. It's no secret that Frank believes that nobody is doper than he is, so it's no surprise that he vibes to an effortlessly cool song by the rap group known for being trendsetters.
"Stayin' Alive," The Bee Gees
After all of the mess (both seen and yet to be discovered) he has been through as an employee of Annalise Keating's, there's no surprise that Frank goes through a ton of emotional highs and lows. But, through it all, he continues to carry on, and looks forward to tomorrow while he's stayin' alive.
"Rebirth of Slick (Cool Like That)" Digable Planets
There's no doubt that Frank has soul. When he's away from it all and at home, Frank lets this jazz-infused old school hip-hop joint slide through the speakers while he whips up some delicious food. What else do you expect? He's cool like that.
3. Wes Gibbins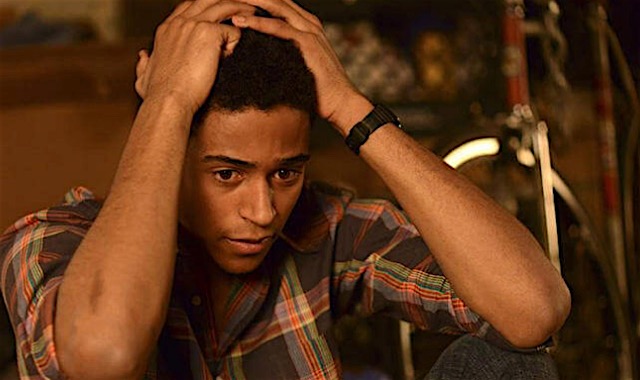 Since the beginning of the show, we have seen Wes go from an offbeat, confused guy who somehow slid his way into Annalise's class, to a tortured man filled with pain, secrets, and unanswered questions. As Wes pulls back the emotional Band-Aid he placed over the trauma he experienced as a child, and continues to deal with the murder and mayhem in his life—including losing his girlfriend—it's no surprise that his music playlist will be a little depressing. Hang in there Wes/Christophe.
"Guess I'm Doing Fine," Beck
Wes has been an emotional wreck since Rebecca was murdered. And, his almost-murder of Annalise and discovery about her knowing his deceased mother has made him even more unhappy. Beck's forlorn tune about living lies and pressing his face against a warm window as life passes him is definitely on his playlist.
"Slippin,'" DMX
Wes is slippin', fallin', and he can't get up out of his understandable sadness. DMX's heavy-hitting song about dealing with some of the darker moments in life may not help Wes feel better, but at least he knows he's not the only one who's had a rough life.
"Ain't No Sunshine," Bill Withers
Rebecca's disappearance took away the tiny glimmer of joy Wes had in his life. Even though she seemed a bit suspicious and annoying, Wes loved her and opened up to her unlike anyone else on the show. Now that his sunshine is gone, this song puts his feelings into words.
"Get It Over With," Rihanna
The avalanche of murder, lies, and pain are hitting Wes at every corner. But, the biggest blows are sure to come as he discovers more about his mother and deals with the return of psycho Phillip. Rihanna's song about wanting the storm to hit, so she can face it and move on sums up Wes' feelings about the mystery surrounding his mom.
"Runnin,'" The Pharcyde
Wes has been running from his horrific past for a while now. But, Annalise's involvement in his life since childhood proves that he can't keep running from the agony. The Pharacyde's smooth flows about dealing with the BS wrap up his playlist.
4. Michaela Pratt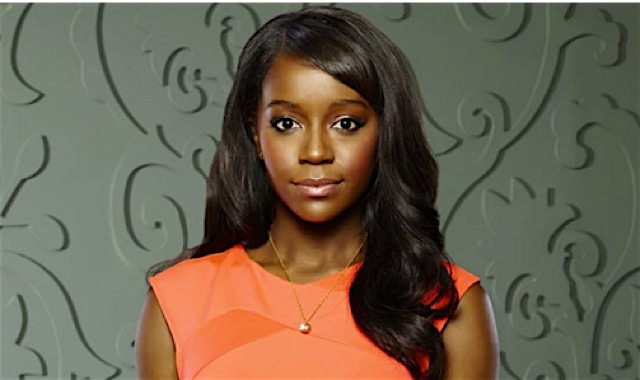 If Annalise had to nominate one of the Keating Five to stand in her place, it would probably be Michaela. Her unyielding need to win, her quick thinking, and ability to emotionally ether someone gives her the potential to be almost as awesome as her mentor. She wants to be successful, but her more clearly defined moral compass sometimes gets the best of her. She wants some love, a little praise, and some true happiness in her life.
"(I Can't Get No) Satisfaction," The Rolling Stones
Michaela has been unlucky in love since the beginning of the show. She found out her fiancé wasn't honest about his sexual past, and then she messed around with Rebecca's brother who is now locked up. Now, she's getting good lovin' from Phillip, but all this murder and craziness is in the way of a deep romance. She just can't get no satisfaction.
"Me & U," Cassie
Michaela is young and taking charge of her sexuality. Cassie's sexy little bop about making the move on a guy and showing what she's working with gets Michaela in the right frame of mind when it's time to link up with Phillip.
"Applause," Lady Gaga
Lady Gaga isn't the only one who wants some acknowledgement of a job well-done. Since the beginning, Michaela has lived for the applause, and is always searching for some kudos from Annalise as well as her comrades.
"Electric Lady," Janelle Monae
"Electric Lady" is all things Ms. Pratt—sexy, playful, and confident. She's still a college girl at heart and needs a song like Janelle Monae's to take her on a futuristic trip out of all the drama she's in right now.
"Lose My Breath," Destiny's Child
There's no surprise that Michaela has a little Beyoncé, Kelly, and Michelle on her playlist. She's achieved her "big O" with Phillip and now she's got a sexy swagger. Can Phillip keep up?
5. Laurel Castillo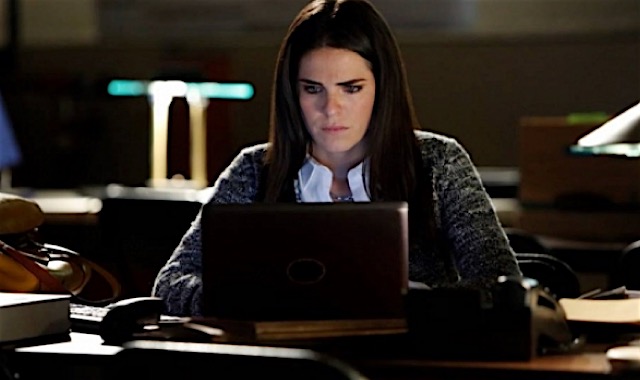 Laurel came onto the scene wanting to effect positive change in the world after growing up in a shady home. But, she soon found herself right back in chaos after getting mixed up in the ongoing murders and lies surrounding the Keating Five. It's not all bad though—she's helping Wes uncover the truth about how Annalise knew his mother and she's still a good person at her core. But, she's having a rough bump in her relationship with Frank. She loves him, but she's not sure if she can go on after the latest reveal about Lila. Laurel's list is all about feeling the feels.
"Broken-Hearted Girl," Beyoncé
Queen Bey's soaring ballad about not wanting to fall into the role of a girl with a broken heart is Laurel's theme song. After finding out that Frank is shadier than she thought he was, Laurel is afraid of getting her heart broken.
"Underneath Your Clothes," Shakira
Frank is a man of many layers that most people don't get to see. But, Laurel has uncovered the man behind the suits and schemes. What started out as a primarily sexual relationship between "Flaurel" has blossomed into something kinda sweet. She now knows what it's like under his clothes, literally and figuratively.
"Fallin'" Alicia Keys
Oh, the feels. Alicia Key's song about a lover causing simultaneous pleasure and pain sums up Laurel's sometimes tempestuous love affair with Frank.
"What's Up," 4 Non Blondes
What's really going on? Frank's not who she thought he would be and you can imagine Laurel trying to figure out who the hell she fell in love with as she sings this one at the top of her lungs.
6. Connor Walsh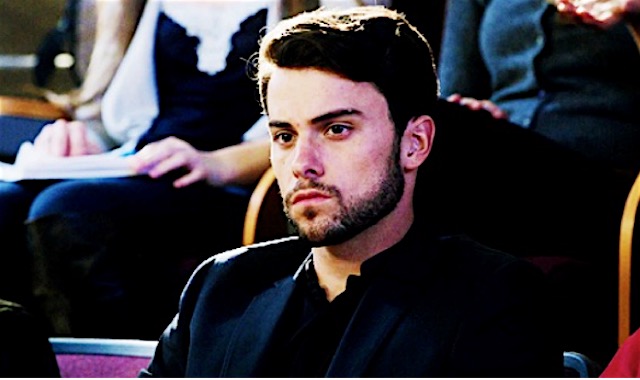 Connor has certainly changed for the better since we first met him. He started out doing anything for Annalise's approval, but now he realizes that all of the wrongs have not been worth his time. Perhaps the best thing he got out of his relationship with Annalise was the chance to meet his boyfriend Oliver. Connor wants to walk away from it all and start a fresh life with Oliver, but he's unfortunately in too deep to let go. Outside of the Keating drama, Connor is still the clever and confident guy who doesn't mind showing his emotions to his sweetheart. His playlist is a little braggadocios, forlorn, and sappy all rolled in one.
"Still Not a Player," Big Pun
Connor thought Oliver would just be a sexual conquest to give him what he wanted. But, he didn't realize that he would fall so hard for him. Now, their relationship song is Big Pun's declaration that he's ready to settle down and put his playa days behind him.
"Magic," Robin Thicke
The sly and resourceful law student probably thinks Robin Thicke's song about a man who can do almost anything because he has the "magic" is really about him. Yes, he may be in love, but he still knows he's pretty hot stuff.
"Moves Like Jagger," Maroon 5
Connor's bedroom moves have been his ticket to getting what he wants out of men. He's only putting the moves on one guy now, but he knows his moves are still on a Mick Jagger level.
"Flawed Design," Stabilo
"Flawed Design" is the kind of song Connor listens to when he's alone and facing his demons. The weight of what he has participated in and how hard it is to keep those secrets from the man he loves is a hard burden to bear. Stabilo's song about lying to achieve results and having a devious side hits poor Connor right in his feels.
"Iris (I Just Want You to Know Who I Am)," The Goo Goo Dolls
To most of the Keating group, Connor is just a clever playboy who will always put himself first. But, Connor's walls have dropped with Oliver. The most important thing to him is being his true self in front of his lover and he doesn't care if the rest of the world will ever see him or understand the real Connor.
7. Bonnie Winterbottom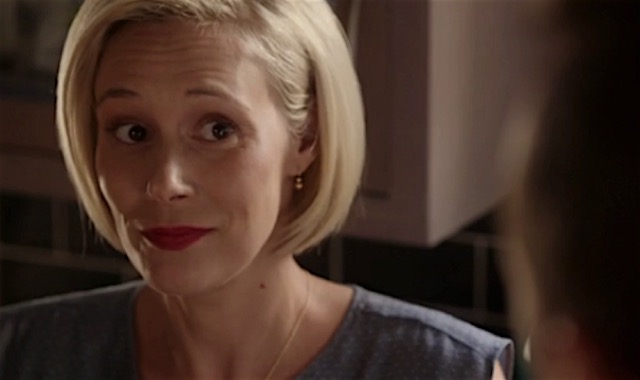 Bonnie is a complicated person. On the outside, she seems like a quiet pushover, but we now know why she's a key player on the team. Bonnie is a true ride-or-die who will go to extreme lengths to protect those around her… even when she is being verbally abused by Annalise. Right now, Bonnie's romance with Asher is extinguished, she's still reeling from her childhood abuse, and she often feels under-appreciated even though she's loyal as hell. There's no surprise that her playlist asks for love, acceptance, and encourages her to move forward even when she doesn't get what she needs from others.
"Numb," Linkin Park
Bonnie's life has been so traumatic that she has almost become immune to the dysfunction around her. Linkin Park's song about having virtually no feelings is the sad reality that she lives in around Annalise, Frank, and the Keating Five.
"Why Don't You Love Me," Beyoncé
Although this song is about a romantic love, it still describes the unrequited love and praise that Bonnie seems to seek from Annalise. She will risk it all for her boss, yet she is often berated and made to feel low.
"Good Enough," Empire Cast feat. Jussie Smollett
We're all still trying to figure out why Annalise can't see how hardworking and amazing Bonnie is. While it's true that Annalise may simply be maintaining that tough exterior, Bonnie seems to be in subdued pain over Annalise's scathing insults toward her. Even more than some of the other characters who love or admire Annalise, she feels like she may never be good enough.
"Stronger," Kelly Clarkson
Kelly Clarkson's survivor theme is the perfect pick me up for Bonnie when she's reeling over office drama.
"Skyscraper," Demi Lovato
She's been knocked down and mistreated her whole life, but Bonnie refuses to quit. She continues to build herself up like a skyscraper and carry on the [okay, somewhat immoral] work she has been called to do.
8. Asher Millstone
Until his recent murderous rampage, Asher was a happy guy who had no idea that he was hanging out with a bunch of killers. But, the bad mojo around him led to the darkest secret from his past being revealed to Bonnie and his rage-filled murder of the woman who was indirectly responsible for his dad's death. Now, the privileged dudebro is an emotional wreck as he deals with his deadly actions and losing Bonnie. Yeah, we imagine he still tries to mask his grief with a couple of fun jams, but it's mostly sad tunes.
"Rebel Yell," Billy Idol
Of course Asher enjoys this song. It's basically about being so good in bed that the woman screams. And while Frank and Connor have some pretty big egos, Asher's ego is just as big, if not bigger.
"Swimming Pools," Kendrick Lamar
Asher has been diving into a lot of alcohol since he became an official killer. So, it's only natural that Kendrick's introspective rap song about people drowning their pain with liquor is the perfect song for Asher's playlist.
"Greatest Man that Ever Lived," Weezer
Asher's trying to get back to being his slightly weird yet happier self. Weezer's ballad about being the most awesome dude ever is a Freddy Mercury-esque tune that was made for Asher to belt out in Connor's living room.
"King of Pain," The Police
Some days are just bad days. Dealing with his dad's death and his own mistakes are just a bit too much to handle at times, and Asher probably feels like everything around him is turning him into the King of Pain.
"I'm Too Sexy," Right Said Fred
Asher's a silly bro at heart who likes to break out in an awful dance. He thinks he's pretty damn sexy, so why not listen to the cheesiest song about being…sexy?
9. Nate Lahey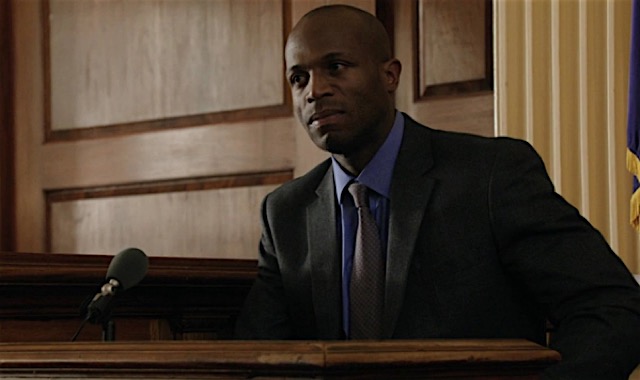 Nate has the worst side dude job around town. Yeah, getting between the sheets with Annalise Keating seems thrilling, but it also comes with its share of legal headaches. She has had Frank set him up, he got his ass kicked in jail, and he has been harassed… and still he can't get enough of their relationship. He loves her and always ends up in her corner, even when she questions his loyalty. Nate seems like a laid back guy with a lot of soul, so his list includes some of the greatest "I'm down for whatever" jams and even a little paranoia in the mix.
"I'd Rather Be With You," Bootsy Collins
Nate's a good looking guy who could be with anyone else. But, why would he pursue a less insane relationship when he'd rather be with Annalise? It's easy to picture them dancing to this romantic song together late at night.
"What You Won't Do For Love," Bobby Caldwell
Only Annalise would make Nate do some of the risky things he has done. Yeah, he may be afraid of her blackmailing him, but he also shows up for her when she's down, and won't allow anyone to hurt her. He's willing to take his chances in the name of love.
"Somebody's Watching Me," Rockwell
Nate has to be a nervous wreck. He's been falsely accused of crimes one too many times, so it makes sense that he'd have a song on his playlist about being suspicious of those around him.
"Voyage to Atlantis," The Isley Brothers
He's tried to go on with his life without Annalise. But, no matter what, he will always come back to her; they are (for better or worse) connected at the heart.
"Chain Reaction," The Crusaders
This jazz song may not have any words, but the relaxing instrumental is exactly what Nate needs when he is taking a moment to clear his thoughts and be alone. "Chain Reaction" is the song we imagine he rides around town listening to late at night.
---
Tai Gooden is a freelance writer, author, part-time blogger and full time Whovian who has written for several online publications including The Guardian, xojane, HelloGiggles, HuffPost Parents, and BlogHer. When Tai isn't waiting for the TARDIS, she can be found rambling on Twitter
.