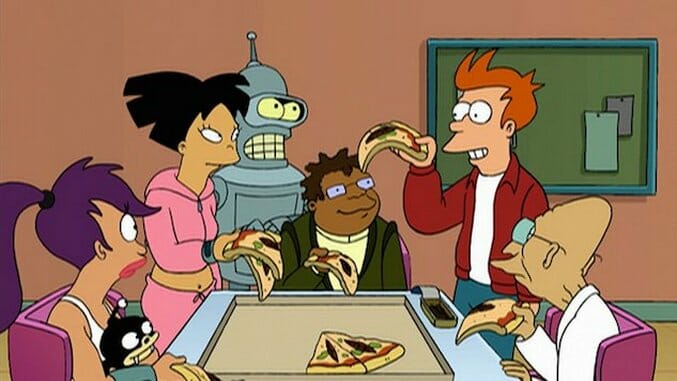 Courtesans and gentle-fops, Hulu bids you welcome: The entire series run of Futurama is coming to Hulu, and you've only got a few more days to wait.
That's right, all 140 episodes and all four films of Futurama will be available to stream on Hulu on Oct. 16 (Monday). So you can follow the adventures of Fry, the pizza delivery boy cryogenically frozen for a thousand years, as long as you have a Hulu membership.
Futurama originally aired on Fox before moving to Comedy Central. Variety reports that Hulu acquired the non-exclusive streaming rights to the show this past summer. Syfy has acquired similar rights, allowing it to broadcast the full series run starting Nov. 11.
Variety also notes that the deal is part of something of a resurgence for the show, as they released a free-to-play mobile game called Futurama: Worlds of Tomorrow over the summer.