Paste Power Rankings: The 5 Best TV Shows on Right Now
Illustration by Christine Fernando
TV
Lists
Power Ranking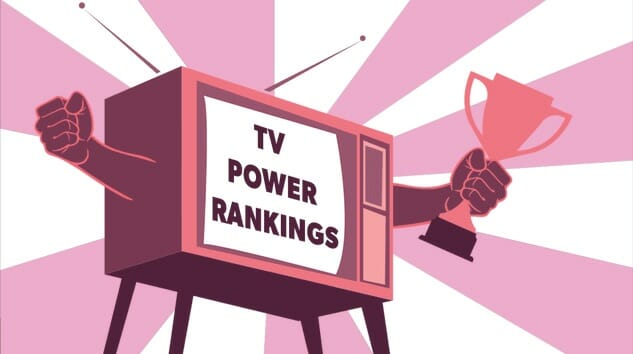 The rules for the Power Rankings are simple: Any current series on TV qualifies, whether it's a comedy, drama, news program, animated series, variety show or sports event. It can be on a network, basic cable, premium channel, Netflix, Amazon, Hulu, YouTube or whatever you can stream on your smart TV, as long as a new episode was made available within the past week (ending Sunday) —or, in the case of shows released all at once, it has to have been released within the previous four weeks.
The voting panel is composed of Paste Editors and TV writers with a broad range of tastes. TV is good right now and there's a lot of it, so we're here to help you find only the best. Below is what we're enjoying right now. Happy viewing!

For the week of March 13th:
Honorable Mention: Abbott Elementary (ABC/Hulu), Daisy Jones and the Six (Prime Video), The Mandalorian (Disney+), My Hero Academia (Hulu, Crunchyroll)
5. Star Trek: Picard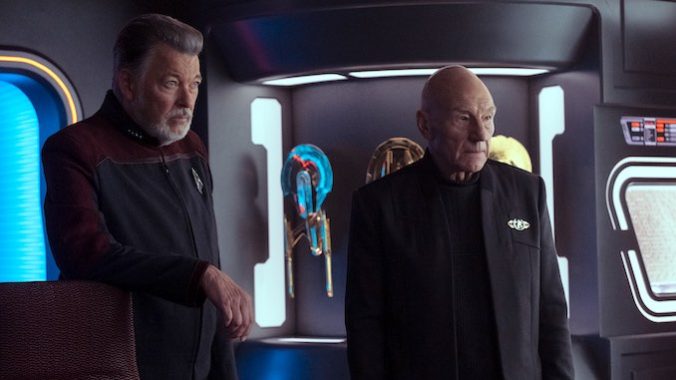 Network: Paramount+
Last Week's Ranking: Not Ranked
This Week: The Next Gen cast grappled with their pasts to find a way forward to the future. Engage!
Picard has never truly felt as if it's found its footing, or decided what kind of show it really wants to be. But its third (and final) season feels as if the show has, at last, finished shuffling about the furniture on set, finished negotiating with everybody's agents, and committed to the selling point: the most beloved characters from the best Star Trek (I will not apologize) are back together in deep space, playing cat-and-mouse submarine warfare in nebulae, sciencing the shit out of problems, butting heads with Starfleet higher-ups, and firing off quips.
In watching this season, you will wonder if all franchise TV has to offer us at its peak is warm, fuzzy nostalgia. You will wonder why getting this cast back together, in this kind of adventure, was not the goal of the first season, and why they didn't just wait until they could get all the pieces together to achieve it. You will wonder how they made Worf look even sexier. But if fans of TNG are looking to see their favorite characters return looking distinguished and engaged, this new season of Picard is probably the first one they may find to be worth sitting through to find out the answer. —Ken Lowe [Full Review]
---
4. Ghosts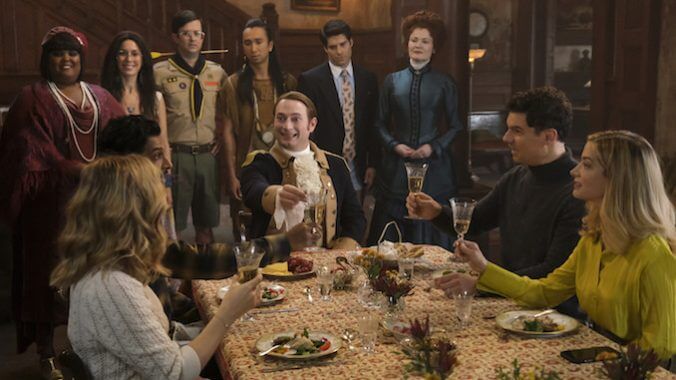 Network: CBS (streaming on Paramount+)
Last Week's Ranking: Honorable Mention
This Week: We always love when Jay gets to be involved!
Based on the UK series of the same name (which itself is streaming on HBO Max), the delightful Ghosts has become a bona fide hit for CBS. But if you're an elder Millennial such as myself, you could be knocked over with a feather to learn this is one of TV's best series. And yet, don't sleep on it.
Ghosts follows a married couple, Samantha and Jay (Rose McIver and Utkarsh Ambudkar), who inherit a large country estate that is, turns out, filled with ghosts only Sam (after she goes through a near-death experience) can see and hear. These ghosts aren't scary though, they're mostly friendly and occasionally annoying in their demands to smell bacon or have Sam turn on the TV. They also make for a fantastic comedy ensemble. Comprised of a small percentage of those who have died on the estate's property from the beginning of time, the ghosts rule the roost: Bossy Revolutionary War soldier Isaac (Brandon Scott Jones), kind Boy Scout leader Pete (Richie Moriarty), pants-less Wall Street bro Trevor (Asher Grodman), uptight lady of the manor Hetty (Rebecca Wisocky), certified hippie Flower (Sheila Carrasco), flamboyant jazz singer Alberta (Danielle Pinnock), deadpan Lenape tribesman Sasappis (Roman Zaragoza), and the oldest of all the ghosts, Thorfinn (Devan Chandler Long), a Viking.
As Sam and Jay work to establish a B&B, the ghosts both help and hinder the process in earnestly funny ways. The charming CBS series is not quite as cozy as the UK's version, and features a few early hallmarks of American sitcom formatting that can feel heavy-handed, but when it hits, it really hits. —Allison Keene
---
3. Party Down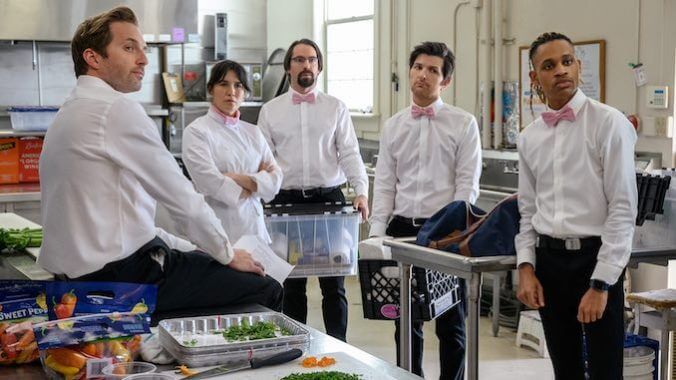 Network: Starz
Last Week's Ranking: 3
This Week: So Nick Offerman is just stealing every show he features in now, is he?
Set several years after the events of the second season finale, and catching up with most of the main cast, the new Party Down proves that not much has changed about the "haves and have nots" of the entertainment industry or the people who serve it besides the power of the internet (one of the new Party Down employees, played by Brockmire actor Tyrel Jackson Williams, is a rising TikToker with dreams of making "content."). Party Down was always about the fickleness of fame and the returning of star Adam Scott and most of the original cast to play people who (still) haven't made it and are (still) working as cater-waiters is (still) a set-up for some dark humor. But the majority of people who have jobs like the ones depicted in this show aren't doing it in the name of "waiting while waiting tables." They're doing it because a minimum-wage job is what they can get and what keeps their family fed. So make sure to tip them well. —Whitney Friedlander [Full Review]
---
2. The Last of Us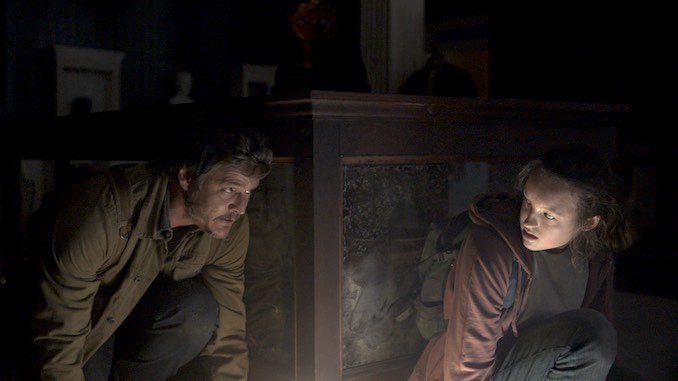 Network: HBO (streaming on HBO Max)
Last Week's Ranking: 2
This Week: An emotionally taxing finale that leaves many, many open questions for Season 2.
You wouldn't think puns would work as connective tissue between characters in any television series, let alone a brutal post-apocalyptic drama, but it does just that whenever 14-year-old Ellie (Bella Ramsey) throws them at 50-something Joel (Pedro Pascal) throughout the first season of The Last of Us. In a world as dark and dangerous as the one viewers see onscreen, measured humor goes a long way.
Humor is one of the many tools that series creators/writers Craig Mazin (Chernobyl) and Neil Druckmann (designer of the videogame the series is based on) use to build layered characters to tell a heartbreaking, yet inspiring story filled with loss, hope, determination, and redemption. And it all revolves around Ellie and Joel.
Pascal positively shines as Joel, perfectly balancing the physical aspects of the role with an emotional heft that's hard to pull off in a character who is a man of action and few words. But the breakout star of The Last of Us is Ramsey. The actor, who was a scene stealer as Lady Mormont in Game of Thrones, is a wisecracking badass and certain to be a fan favorite. Together, the duo make a team that's easy to root for and more importantly, care about. Complex characters combined with stellar acting, a wonderfully paced story, and an emotionally engaging plot make The Last of Us a brilliant series that is now the template all other videogame-to-TV adaptations should follow. —Terry Terrones [Full Review]
---
1. Poker Face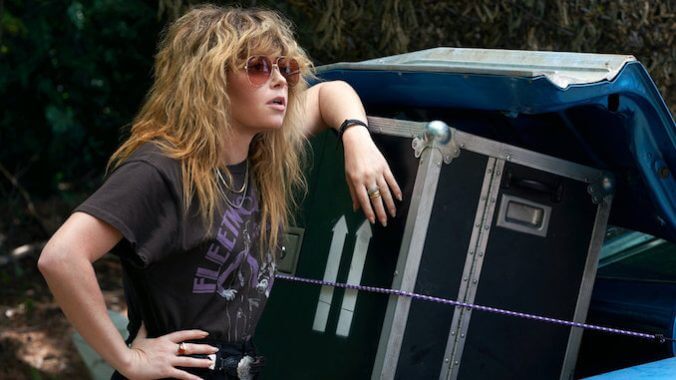 Network: Peacock
Last Week's Ranking: 1
This Week: It's Charlie Cale's world, we're just dying in it.
The deck is heavily stacked in the audience's favour with Rian Johnson and Natasha Lyonne's Poker Face, a case-of-the-week "howcatchem" that feels less like an ode to Columbo and more like a gleeful, excited squeal of adoration. Johnson writes and directs the pilot, giving us a welcome return to the darker, restrained type of genre filmmaking he showed in Brick and Looper, which provides an impeccable introduction to the world of Charlie (Lyonne), a nobody who can sniff out when anyone is ever lying. Our perceptive idol still has to slum it across America's backroads, seemingly drawn to impractical, impossible murders being staged in regional theaters, crummy punk bars, and a militant old folks home. There's a great deal of texture to the world that a team of capable writers and directors explore, and despite some repetitive structure issues, Poker Face makes us wonder why procedurals like these aren't on TV year-round. —Rory Doherty [Full Review]
---
For all the latest TV news, reviews, lists and features, follow @Paste_TV.