Cate Blanchett to Star in FX Limited Series Mrs. America
Photo by Steven Chee
TV
News
Mrs America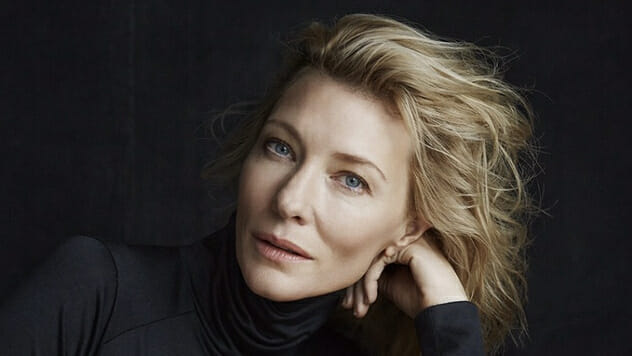 Cate Blanchett is set for her first-ever series regular role on American television on the FX limited series Mrs. America, which has received a nine-episode order, the network announced Tuesday.
Blanchett will play conservative activist Phyllis Schlafly in the forthcoming series, which will follow the true-life fight to ratify the Equal Rights Amendment (ERA) in the 1970s. The series will explore the impact of the era's culture wars, in which Schlafly served as a conservative foil on issues such as "family values" and abortion rights.
FX says the series will follow the culture wars of the '70s from multiple perspectives, including Schlafly's, as well as those of second-wave feminist leaders like Gloria Steinem, Betty Friedan, Shirley Chisholm, Bella Abzug and Jill Ruckelshaus.
"Cate Blanchett is one the great actors of our time—and we are truly honored to have her star in Mrs. America," said FX CEO John Landgraf in a statement. "We have no doubt that Cate is the perfect actor to play the role of Phyllis Schlafly, who was one of the most polarizing and fascinatingly complex figures of the '70s for her opposition to and role in defeating the Equal Rights Amendment, which to this day has never been ratified."
The ERA was first introduced to Congress in 1921, and was designed to ensure equal rights for all Americans regardless of sex, but was never ratified, due in part to conservative opponents like Schlafly.
"I am extremely excited about delving into the material as there couldn't be a more appropriate time to peel back the layers of this recent period of history, which couldn't be more relevant today," said Blanchett.
Prior to Mrs. America, Blanchett's most recent TV credit was lending her voice to Fox animated comedy Family Guy in 2012. Her last onscreen role was in 1995 Australian miniseries Bordertown.
Created and written by Mad Men and Halt and Catch Fire alum Dahvi Waller, Mrs. America comes from FX Productions by executive producers Stacey Sher, Coco Francini, Waller and Blanchett.
Production on Mrs. America is currently scheduled to begin in 2019.