Paste's Power Rankings: The 10 Best Shows on TV Right Now
Week of 11/5/2018
Header photo: Colleen Hayes/NBC
TV
Lists
power rankings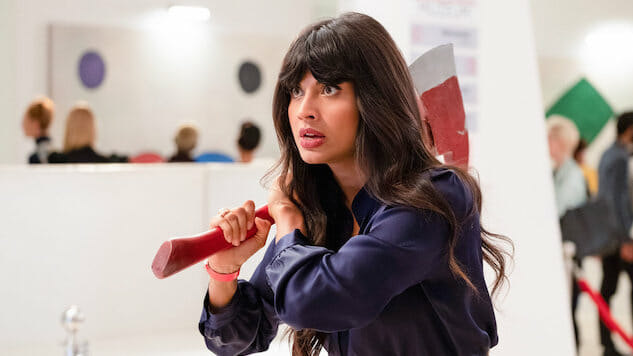 Just as the week leading up to Halloween was filled with frights, the week following bears its residue—with a little Election Day politics mixed in for good measure, thanks to Last Week Tonight. That means a modern update of some unsettling fairy tales and a Supernatural tribute to the slasher movie, in addition to a pair of Netflix stalwarts. But prepare for a sea-change, as new #1 Homecoming signals the start of the fall TV season's last big push leading up to the holiday hiatus.
The rules for this list are simple: Any series on TV qualifies, whether it's a comedy, drama, news program, animated series, variety show or sports event. It can be on a network, basic cable, premium channel, Netflix, Amazon, Hulu, YouTube or whatever you can stream on your smart TV, as long as a new episode was made available the previous week—or, in the case of shows released all at once, it has to have been released within the previous six weeks.
The voting panel is comprised of Paste editors and TV writers with a pretty broad range of tastes. We're merciless: a bad episode can knock you right off this list, as much good TV is available right now.
Honorable Mentions:
black-ish, Crazy Ex-Girlfriend, Outlander, Saturday Night Live, Speechless
10. Tell Me a Story
Network: CBS All Access
Last Week's Ranking: Ineligible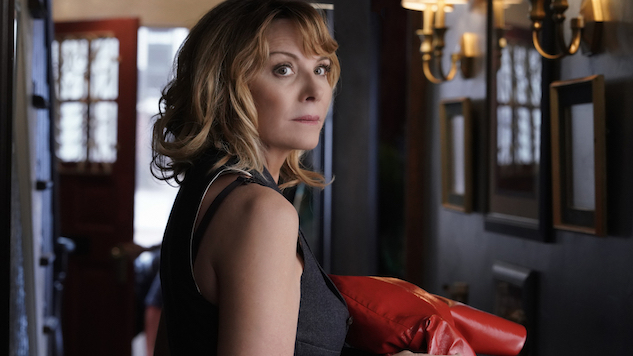 In his new series Tell Me a Story, Scream scribe Kevin Williamson mines fairy tales for fodder. And, let's be honest, with wolves dressed up like grandmothers and the fixation on dead parents, it's not like fairy tales were a laugh riot to begin with. Here, Williamson weaves stories loosely inspired by The Three Little Pigs, Hansel and Gretel and Little Red Riding Hood to tell a story of the horror of living in the modern era. (As Williamson well knows, the world is scary enough.) For some storylines, the loose reference to the source material is more overt; for others, the series has yet to reveal the way it will pay full homage to the stories that inspired it. And while it's too early to tell if the series will pull off its ambitious premise, with a cast made for TV fans—Kim Cattrall! James Wolk!—and a compelling set-up, Tell Me a Story is well worth a try. —Amy Amatangelo (Photo: Patrick Harbron/CBS)
9. Supernatural
Network: The CW
Last Week's Ranking: Not ranked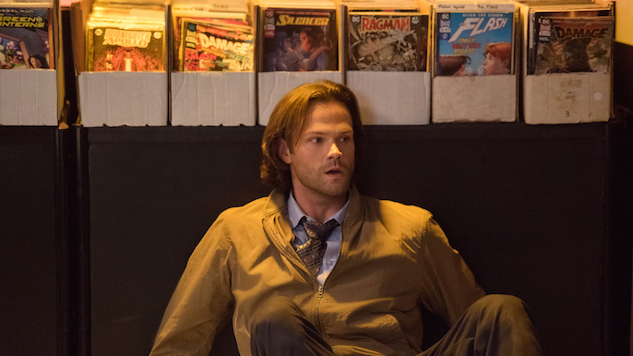 Fourteen seasons in, it can be a challenge for Supernatural writers to keep things fresh, but "Mint Condition"—airing the night after Halloween—shows they can still pull it off, even with some nodding in-jokes to its past. Dean (Jensen Ackles) embraces his inner horror geek when a ghost begins to possess the collectible toys and horror paraphernalia of a comics shop. Dean can barely contain his giddiness when the spirit inhabits a life-size replica of his favorite slasher-film villain, David Yaeger (a.k.a. Hatchet Man from the fictional All Saints' Day series). Supernatural can thank its own self-aware sense of humor for surviving this long. It's a fun and endearing homage to the slasher genre, and the experience is enough to shake Dean out of his recent post-angel-possession funk. —Josh Jackson (Photo: Dean Buscher/The CW)
8. The Haunting of Hill House
Network: Netflix
Last Week's Ranking: 5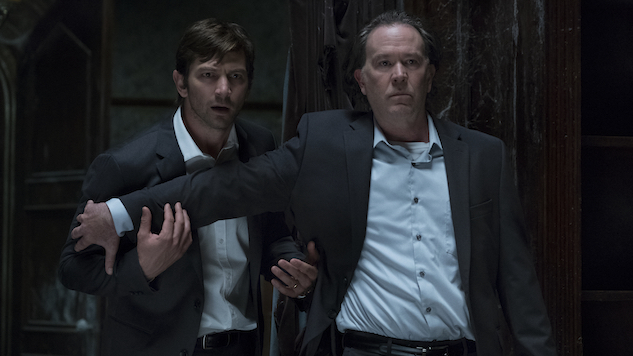 The aesthetic of The Haunting of Hill House makes it work not only as horror TV, but also as a deft adaptation of Shirley Jackson's classic novel. The monsters, ghosts, and things that go bump on the wall are off-screen, barely shown, or obscured by shadow. The series even goes back to some of the first film adaptation's decisions, in terms of camera movement and shot design, in order to develop uneasiness and inconsistency. Well, maybe "inconsistency" is the wrong word. The only thing that feels truly inconsistent while watching it is your mind: You're constantly wary of being tricked, but the construction of its scenes often gets you anyway. By embracing the squirm—and the time necessary to get us to squirm rather than jump—The Haunting of Hill House is great at creating troubling scenarios, and even better about letting us marinate in them. —Jacob Oller (Photo: Steve Dietl/Netflix)
7. Shut Up and Dribble
Network: Showtime
Last Week's Ranking: Ineligible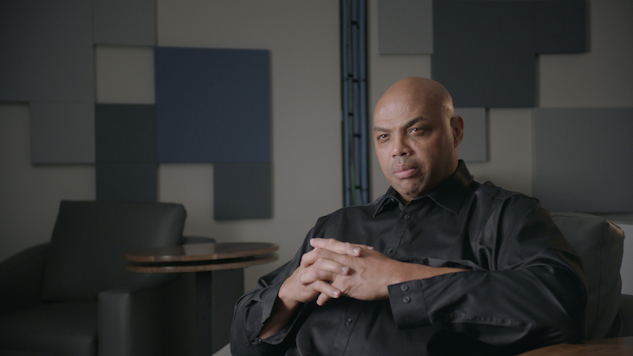 "America is where it's always been," Jemele Hill tells us. "It's confused."
So opens the first episode of LeBron James' three-part docuseries, Shut Up and Dribble, which premiered Saturday—three days, that is, before today's extremely important midterm elections (GOVOTE). Taking as its thesis the fact that men's basketball, like all sports in America, has always been steeped in racism and politics, Shut Up and Dribble brings the historical receipts to every "I just want my sports to be sports" argument you've ever heard. Even in the first episode, which starts with Bill Russell's appearance on the scene and ends on a big red Bulls' eye of a cliffhanger, the series shows a confident deftness, finessing historical footage, interviews with basketball and pop culture luminaries, and Hill's narration into something not just special, but greater than the sum of its parts. Basketball is great, but Shut Up and Dribble shows us the forces within it that, for good and ill, are greater. —Alexis Gunderson (Photo: Showtime)
6. Chilling Adventures of Sabrina
Network: Netflix
Last Week's Ranking: 3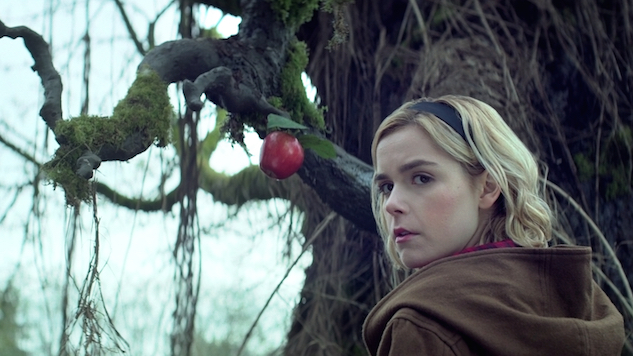 Imagine all the camp and circumstance of creator Roberto Aguirre-Sacasa's other series, The CW's Riverdale, but with more blood and without the stringent Standards and Practices limitations that network TV requires. Mad Men's Kiernan Shipka stars as the titular half-witch in this horror series based on Aguirre-Sacasa's own comics. Someone much more in line with Harry Potter's Hermione Granger than the bubbly and bright version of the character that Melissa Joan Hart played on the sitcom, Sabrina, the Teenage Witch, this Sabrina is a juvenile conjurer for the woke generation. She stumps for inclusivity, takes on bullies and is defiant of elders who tell her to slow down and learn the basics of magic before jumping ahead to the advanced stuff. (In this version, sadly, her cat doesn't talk. Sorry to bum you out, Salem GIF lovers). Why should she sign her name in the Book of the Beast and let Satan—some guy she's never even met—have jurisdiction over her body?
While Sabrina grapples with whether to embrace her destiny and align herself with the Dark Lord's sinister plot, she has to jockey for screen time with some other scene-stealing characters. Homeland's Miranda Otto and Shaun of the Dead's Lucy Davis deliciously portray the bickering aunts entrusted to look over Sabrina and her cousin, Ambrose (Chance Perdomo) with sound bite-worthy precision. Gavin Leatherwood's warlock Nicholas Scratch puts a modern-day spin on the trope of the bad boy with supernatural powers. But the real breakout stars are a trio of sorceresses known as the Weird Sisters, played by The 100's Tati Gabrielle, Stranger Things' Abigail F. Cowen, and newcomer Adeline Rudolph. —Whitney Friedlander (Photo: Courtesy of Netflix)
5. Last Week Tonight with John Oliver
Network: HBO
Last Week's Ranking: Not ranked

The 24-hour news cycle has made it so that our brains are only allowed to process so much outrage and indignation before we're rerouted to something else. But, as comedian John Oliver's weekly news show reminded us on Sunday, we must try to hold our focus on particularly important issues. Just in time for today's midterm elections, Oliver did a deep dive into the immigration debate—specifically looking at the horrific and ill-planned child separation orders that were put in place earlier this year, the consequences of which are far from over even if these families have been reunited. And, because there is absolutely nothing funny about this, Oliver offers a reward for those who can sit through the nearly 20-minute segment: Lots of zingers at HBO parent company AT&T. —Whitney Friedlander
4. The Deuce
Network: HBO
Last Week's Ranking: 2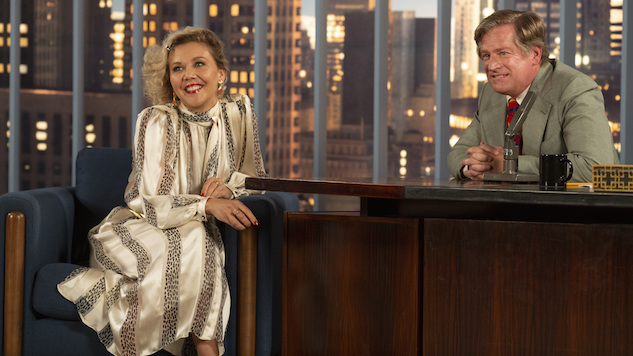 As The Deuce ends its season with "Inside the Pretend," its characters seek comfort after running themselves ragged by pushing, clawing, and struggling in the sex trade. That's not to say "Inside the Pretend" is warm or fuzzy, though. After "Nobody Has to Get Hurt" went ahead and hurt C.C. to death, the finale ties off a few loose ends of its own. Black Frankie (Thaddeus Street) shoots Carlos, the alcoholic driver, to please the mob, while Dorothy (Jamie Neumann), the social worker, turns up behind a dumpster. Both deaths add punctuation to the season's examination of the Deuce's Rube Goldberg machine of sex and violence. There's a lot of emotional heft in the episode, all with endlessly screenshot-able framing by director Minkie Spiro, and creator David Simon's script—capped off by a classic montage—ultimately finds resolution to the season's messy puzzle. —Jacob Oller (Photo: Paul Schiraldi/HBO)
3. Bodyguard
Network: Netflix
Last Week's Ranking: 1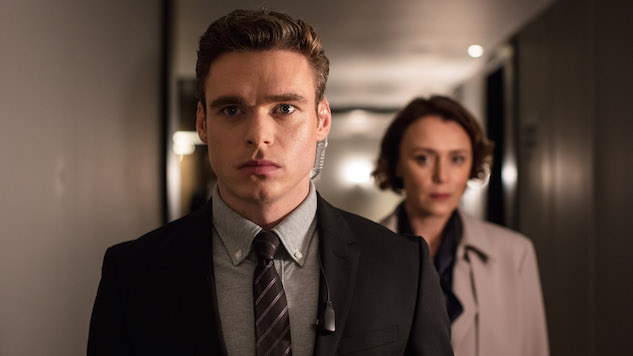 In Jed Mercurio's exquisite actioner, there are no rooftop chases, no ticking clocks, no fisticuffs with the villain's henchmen. Instead, the six-part series finds suspense in watchful camerawork and careful pacing, and it's this thorough control that makes Bodyguard worthy of your next TV obsession: It refuses shortcuts, rejects ellipses, until it approaches the effect of real time. Rather than treat this as a gimmick, though, Mercurio, star Richard Madden, and directors Thomas Vincent and John Strickland use the technique to create potent echoes of protagonist David Budd's torturous vigilance, and indeed the nation's. A veteran of the war in Afghanistan, David receives an assignment to protect Home Secretary Julia Montague (Keeley Hawes), a rising political star with her eye on 10 Downing Street—and a reputation as a national security hardliner. The result is an ingenious layering of form atop function, all within the context of a taut political thriller: The series is less of 24 or House of Cards than Homeland at its most momentous, stripped of all but its hero's ability to see what others miss. —Matt Brennan (Photo: Sophie Mutevelian/World Productions/Netflix)
2. The Good Place
Network: NBC
Last Week's Ranking: 4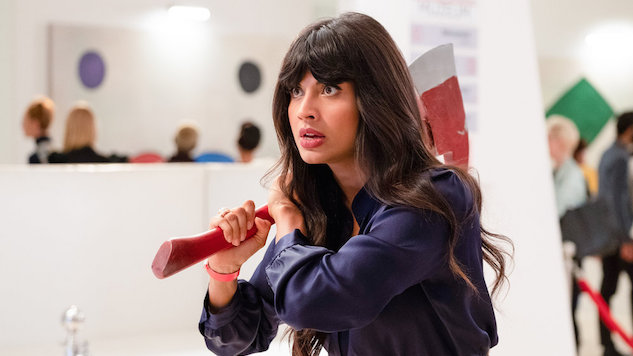 The Good Place is once again in fine fettle after back-to-back weeks digging into the Soul Squad's personal histories. In "A Fractured Inheritance," the focus shifts to Eleanor (Kristen Bell) and Tahani (Jameela Jamil): The former returns to her dirtbag roots to confront her presumed-dead mother (guest star Leslie Grossman, so perfectly cast I hope the TV Academy remembers come Emmy time), while the latter heads to Budapest to confront her sneering, wildly successful sister, Kamilah (Rebecca Hazlewood). In addition to the series' usual pop culture references—calling Ted Danson's Michael "sexy, stretched out Alex Trebek"—and pop culture references that double as puns—the five seconds it took me to get "Kappa… Zeta… Jones" might be the most pleasurable of the entire episode—it features' The Good Place at its deeply decent best. After all, the lesson Eleanor and Tahani learn is that change comes in many forms, and it's always better late than never: "You have a do-over," as Eleanor tells her mom. "Use it." —Matt Brennan (Photo: Colleen Hayes/NBC)
1. Homecoming
Network: Amazon Prime Video
Last Week's Ranking: Ineligible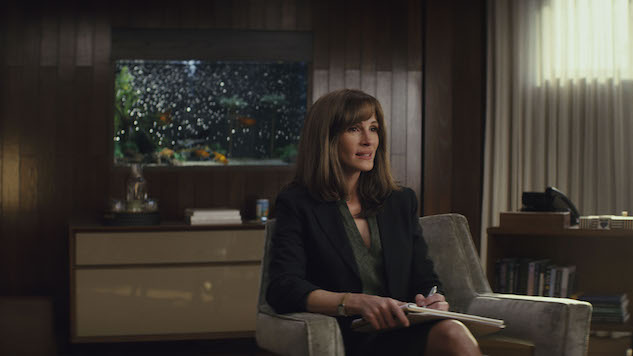 Walter Cruz (Stephan James) is a young veteran who, along with his friend Shrier (Jeremy Allen White) and a few dozen more, has checked into the Homecoming facility to help adjust to civilian life. And it's weird. Things are off, but we can't really put our fingers on why. We also meet Julia Roberts' Heidi Bergman, Walter's caseworker, who immediately appeals to our need for stability—until we realize, thanks to a multi-year flash forward where she's working as a waitress with only fuzzy memories of Homecoming, that she's not stable at all. What the hell happened between now and then? And, wait, what exactly was going on then, anyways? Directed by Mr. Robot's Sam Esmail, Amazon Prime's Homecoming is a blessed 10 half-hour episodes. That alone should be enough to get you in the door. What will keep you there is a stunning story of purpose, justice, and the work ethic that powers both the evil of America and the forces trying to save it. You will be sucked into one of the year's most compelling mysteries. —Jacob Oller (Photo: Tod Campbell/Amazon Prime Video)