We Finally Have a Trailer for the What We Do in the Shadows Spin-Off Series, Wellington Paranormal
TV
News
Taika Waititi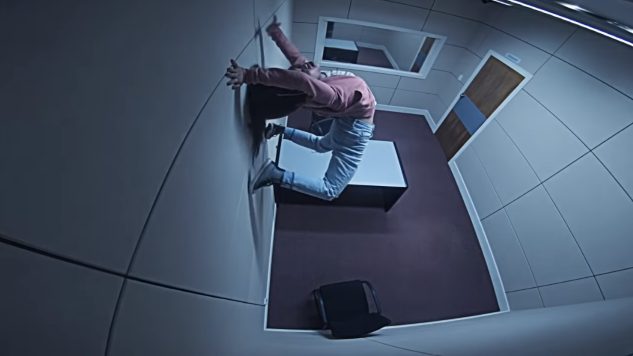 Fans of Taika Waititi and Jemaine Clement's instant classic 2014 vampire mockumentary, What We Do in the Shadows have been waiting a long time for this day. Finally, after plenty of false starts and reports of different plans to adapt follow-ups to the film as either a movie or TV series, we've got a first look at the TV follow-up, aptly titled Wellington Paranormal.
The New Zealand series takes a different tact than the film, which followed a coven of vampires living as squabbling roommates in an ornate mansion. Instead, this time we're following what looks like a particularly hapless band of human police officers, who seem only mildly perturbed by a sudden infestation of undead and otherwise paranormal creatures in their area of jurisdiction. As "Sgt. Marko" says in the trailer: "I made them their own special folder. It's quite thick, see."
Like What We Do in the Shadows and Flight of the Conchords before it, Wellington Paranormal looks to mine what has become a well-established vein of Kiwi absurdism, all while keeping an extremely straight face. The influence of Waititi and Clement (who of course both played vampires in the original film) can be felt all over the final product, regardless of whether they're appearing on screen.
Unfortunately, audiences outside New Zealand will probably have to wait quite a while before they get a chance to see Wellington Paranormal. In the meantime, we'll just have to keep hoping for the long-rumored werewolf film followup, We're Wolves.
Check out the Wellington Paranormal trailer below.