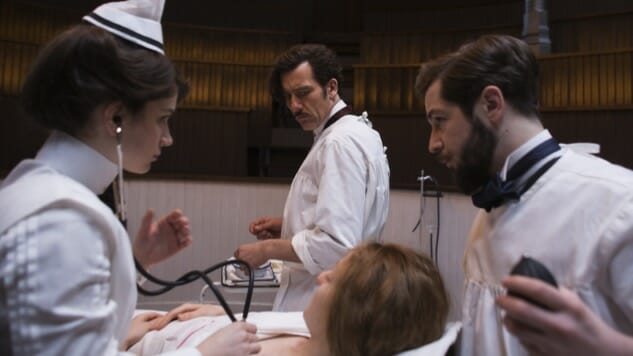 It's been almost a year and a half since the last episode of Cinemax's The Knick aired, and now we might finally know why.
In a red-carpet interview with TV Line at PaleyFest, co-star Chris Sullivan (who plays ambulance driver Tom Cleary) said, "Yeah, I've heard it's done," and went on to say there were talks of a third season but those never fully materialized.
As of this writing, there's no official word yet from either creator Steven Soderbergh or Cinemax, so Sullivan's words only have so much veracity. But it would explain the somewhat long gap between seasons of the severe, critically acclaimed medical drama.
Sullivan, for one, is looking on the bright side when it comes to the show's potential cancellation. "I kind of love that British style: two seasons of tight, compact, good television," he said. "The more episodes you have, the thinner the episodes get. So I kind of dig that."
Whether The Knick is done or not, you can still enjoy our 2014 feature on Cliff Martinez, who talked about scoring the show, and revisit our reviews of seasons one and two here. Also, find out what we learned at PaleyFest about Sullivan's new show, This Is Us, here.