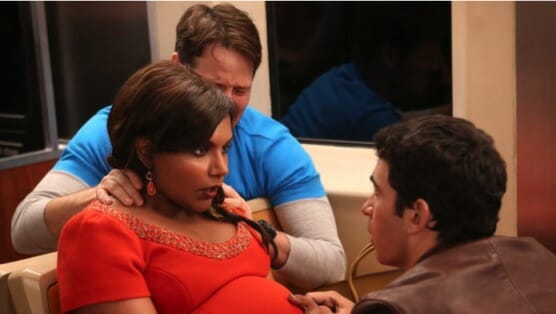 To say this episode was surprising is an understatement. We happily see the return of several characters we've missed, like Dr. Jeremy, Nurse Beverly, and Tamra. Mindy and Morgan are busy with their fertility business and launch "Later, Baby" for moms who want to freeze their eggs.
However, the midwives are not as excited about Mindy's plans. Not only do they declare freezing your eggs to be the equivalent of a peanut allergy, but they also want moms to experience "paleo-birth."
Mindy is, of course, against the midwives' birth plan, and longs for a scheduled c-section. However, just like most things pertaining to motherhood, things do not go according to plan.
---
Keri is a professional chatterbox who loves watching TV & movies, reading about pop culture, and gawking at any craziness on the internet. You can follow Keri on Twitter.