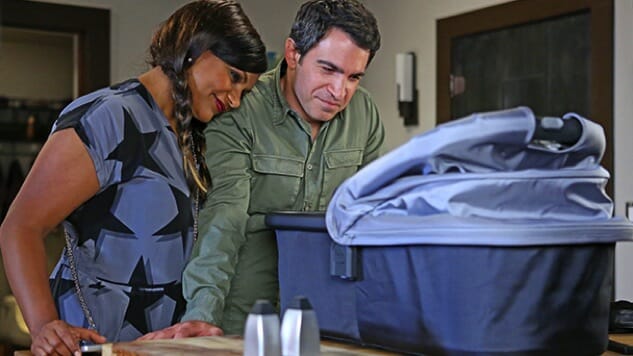 Mindy and Danny are adjusting to being a family of three, and as evert parent knows, the transition is less than easy. Danny wants to do all the hyper-parenting stuff, like eliminating everything that could potentially be "bad" for baby. And Mindy has to deal with being left at home alone with baby Leo while on maternity leave.
Meanwhile, back at Shulman & Associates,Dr. Jeremy is having another crisis with his love life and Tamra is there to make it even more complicated.
Check out our video recap!
?
---
Keri is a professional chatterbox who loves watching TV & movies, reading about pop culture, and gawking at any craziness on the internet. You can follow Keri on Twitter.