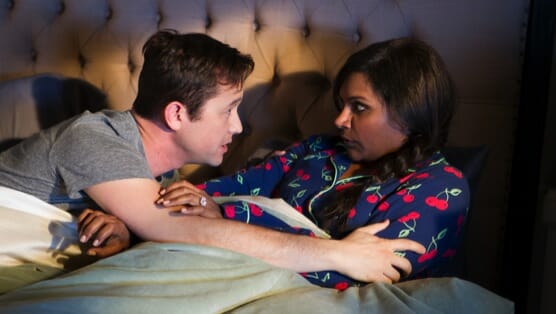 The Mindy Project left us with a huge cliffhanger at the end of Season Three, and we didn't even know if the show would be picked up for a fourth season. Thankfully, Hulu came to our rescue and The Mindy Project is back, and better than ever.
This first episode is a mixture of dream and reality. The dream that Mindy has gives us an insight into her life without Danny. She describes it as "It's A Wonderful Life only in color and not boring."
While her part of the story takes place in an alternate reality, Danny is dealing with the realities of marrying Mindy, and goes to speak with her parents.
Guest stars in this first episode include the brilliant Joseph Gordon-Levitt and Kunal Nayyar.
Check out our video recap below:
---
Keri Lumm is a professional chatterbox who loves watching TV & movies, reading about pop culture, and gawking at any craziness on the internet. You can follow Keri on Twitter.