The Faint: Fasciinatiion
[blank.wav]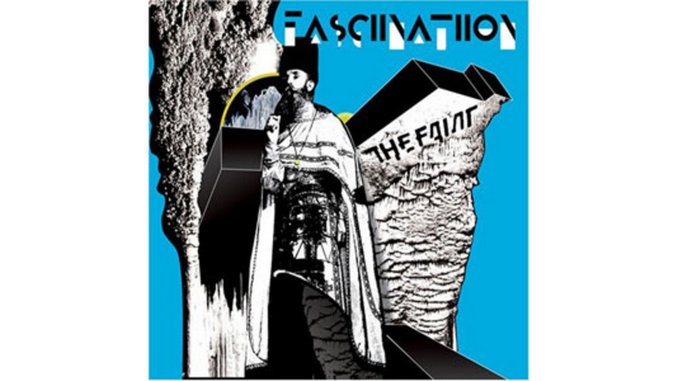 Former Saddle Creek dwelllers try a little too hard

Omaha's The Faint nails its whole sputtering, robotic, electro-pop thing in "The Geeks Were Right," the first single from the band's fifth album, Fasciinatiion. In fact, the song could well be about the group's decision to revive—and rev up—the irresistible herky-jerky drive of keyboard-synthesized rock by the likes of Gary Numan, Kraftwerk and A Flock of Seagulls. The song flirts with awkwardness but coalesces into a rhythm so forceful you can almost see it stomping its way through the lyrics. The high- and low-pitched, surprisingly melodic blurts and bleeps coming from Jacob Thiele's synthesizers play like a combined soundtrack for Forbidden Planet and American Bandstand, while the rest of the group—guitarist Dapose, bass player Joel Petersen and drummer Clark Baechle—deliver the sonic crunch.
Overall, the album—self-produced, four years in the making and the band's first for its own label—isn't as catchy as "Geeks," but works reasonably well. Todd Fink's (formerly also a Baechle before taking the last name of his wife, fellow Omaha artist Orenda Fink) vocals often have a boyish openness that contrasts with the mechanical nature of the instrumentation. But the quintet needs to be careful with its collective songwriting, which sometimes tries too hard to be creative. A fantasy scenario, like the flying-machine narrative of "Fulcrum And Lever," is an appealing match for The Faint's musical approach. But the band confuses silliness with offbeat weirdness on songs like "Forever Growing Centipedes" and "Fish In A Womb." The latter has these awful lines: "There's a slice in my neck / It's been there since before I was born / I was breathing like a fish in a womb / In a tank full of fluid." The band is going for something profound in this song (insight into the difficulty of living) and the synthesized treatments are intriguingly beautiful. But the words stick out like, well, a fish in a womb.
Others Tagged With