Joan Osborne: Little Wild One
[Plum/Womanly Hips]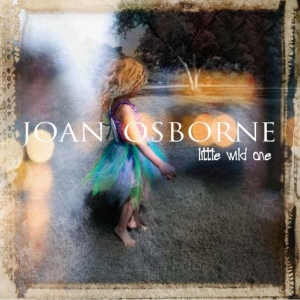 Well-crafted effort from versatile singer/songwriter short on grabbers

"I have been unfaithful," confesses Osborne at the top of "Hallelujah in the City," which opens her sixth album, but the beloved she's addressing turns out to be New York, the Kentucky-born artist's adopted hometown. Amid chiming mandolin and folk-rock electric guitar, Osborne's sturdy voice rises in the track's climactic moments to gospel-like conviction. Later, "Can't Say No" features muezzin-like yodels, riding atop a galloping, banjo-centered groove. Those two come as close as Little Wild One gets to the urgency of her memorable 1995 hit "One of Us," despite the fact that she reunited with the studio team that made it. 
Otherwise, the album comes off as polished, tasteful and static, like a still-life, beset with predictable melodies and proficient but less than electrifying vocal performances. Whatever happened to the Osborne who delivered all those startlingly soulful, scene-stealing moments in the documentary Standing in the Shadows of Motown?


Listen to Joan Osborne's "Hallelujah in the City" from Little Wild One:
Others Tagged With