DOOM: Born Like This
[Lex]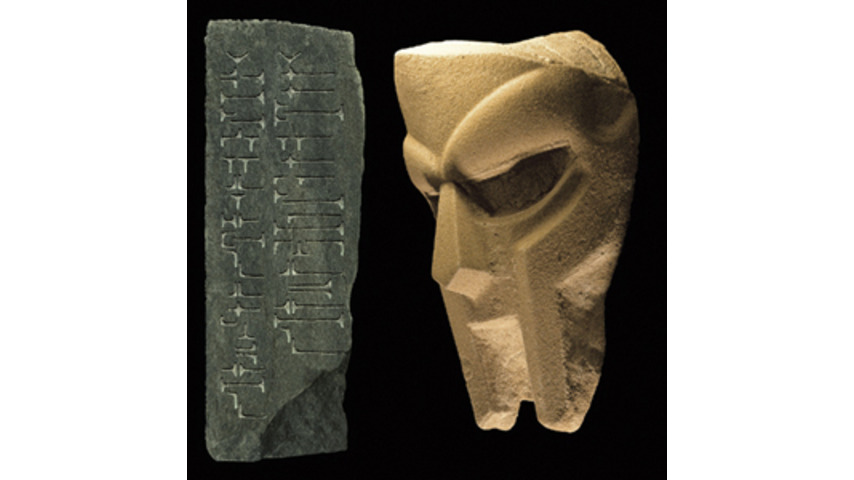 More ear-poppers from one of rap's zaniest

Now that metal-faced rapper DOOM has dropped the MF from his name and insisted on capitalization of the remainder, his moniker matches what his devotees howl from the audience at shows where he's even rumored to appear. Even with a new pseudonym—his AKA sheet includes Zev Love X, Viktor Vaughn, King Geedorah and half of Madvillain—the perpetually hoarse rhymesayer born Daniel Dumile is still dishing out confounding couplets that have become his trademark. "And the lucky contestant was sent / a whole year's supply of buckets of yucky excrement," he slurs out on the minute-and-a-half "Rap Ambush."
The well-chopped, sample-heavy beats include production by DOOM himself, Madlib, Jake One and J Dilla, including the latter's gorgeous "Lightworks." Guest shots include Wu-Tang goliaths Ghostface and Raekwon, but it's a sample of the fiery voice of poet Charles Bukowski tearing contemporary society a new one that makes for the album's cornerstone moment on "Cellz." Unfortunately, "Batty-Boys," another of the strongest creations in terms of focus, lyrical vigor ("Turn dirt to dollars like Don Henley") and beats, is dotted with an awkward homophobic subtext about superheroes' true sexual identities: "It's like a leotard-fest / how it got started is any retard's guess." More of a distraction, however, are a handful of songs that never find that lyrical sweet spot before they end, including the Madlib collaboration "Absolutely," which suffers from a tepid jazz sample at its core.
Tellingly, nestled amongst Born Like This' many movie dialogue snippets is the maniacal Judge Doom (Christopher Lloyd) from Who Framed Roger Rabbit, screaming, "You'll never stop me!" at the end of "That's That." Try to find too much fault in a mad genius and you're equally to blame.
Click here to listen to a five-song sampler of DOOM's Born Like This.
Others Tagged With