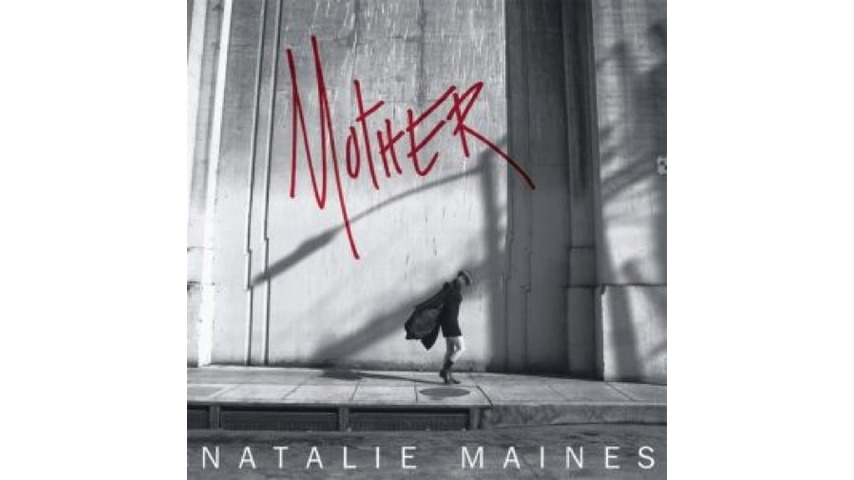 The lines that separate country music fans from, well, fans of any other style of music are some of the most blindly protected and strictly observed separations that occur in this country. If I were to bet on a Republican from Biloxi to vote for Obama or a Mac owner in San Francisco to try out a Dell with his new computer purchase, both would seem more likely than a Williamsburg barista giving a Brad Paisley album a listen based on someone's recommendation. Back in the days of Myspace, music preference was so commonly listed as "anything but country" that it should have been a default option.
In 2013, it would seem like things are getting better. Taylor Swift appears to be fully crossed-over, entertaining fans in both the country music and pop music worlds. Kacey Musgraves could possibly do the same. Of course, certain country artists have always landed pop hits or achieved some mainstream success, from Dolly Parton to Garth Brooks to Shania Twain; the difference is none of those artists were seen as viable listening for most who took an active interest in music culture. In short, it is not uncool to say you like Taylor Swift in that Williamsburg coffee bar in 2013, and that has simply not previously been the case with country artists.
One act that always seemed like it could achieve a similar status was the Dixie Chicks, and without a doubt, they made a significant commercial impact in the mainstream, and are probably a part of your parents' CD collection. But, the thing that best made music critics and the taste-making youth give the Dixie Chicks a chance was the same thing that caused the three women to be excommunicated from the country music community in 2003, when Natalie Maines expressed to a London audience that the Dixie Chicks "do not want this war, this violence, and we're ashamed that the President of the United States is from Texas." Maines was speaking of the Iraq invasion, and the incident resulted in boycotts, demands for an apology, and eventually, a disassociation of the band from country music radio. The group recorded one album after this, Taking the Long Way, and it wound up winning the highest prizes at the Grammy Awards, as well as a Juno for best international album, but was ignored by many in their previous audience.
And since 2006, aside for occasional concerts, it has been an indefinite hiatus for the Dixie Chicks, with Mother now coming seven years since we had last heard Natalie Maines' voice on record, and seeing her making peace with not being a welcome country artist. But, the billing of her first "rock" album as such is a stretch and just speaks to the insignificance of these silly genre distinctions, only useful to the record executives and radio programmers and the like. Any Dixie Chicks fan would not have the slightest difficulty transitioning to Maines' new sound, which essentially has a little less fiddle and a little more guitar, but never "rocks" any harder than an alternative country artist like Lucinda Williams or Patty Griffin, the latter of whom is one of the writers Maines covers on the set.
And, that distinction, that Natalie Maines required the help of producer and co-writer Ben Harper to make the album, that the majority of the songs are remakes of other people's work, might strike some as a flaw or weakness in the collection. But, in fairness, as a songwriter, Natalie Maines was never prolific, not even writing at all for her first recording with Dixie Chicks and slowly building her confidence and experience as her career progressed. For her first solo album, she actually doesn't write that much less than on a typical Dixie Chicks album, and getting her feet wet with a new prospective audience, it is not hard to understand why Mother is put together as it is.
That said, the song choices are mostly smart and play to her range. Griffin's "Silver Bell" and Dan Wilson's "Free Life" both find Maines in familiar territory, her Texas twang proudly displayed and casting a direct light on just what country music fans gave up over something so petty and childish as boycotting an artist for differing political stances.
When Maines extends her range, particularly on the soaring and exquisitely sung Jeff Buckley tune "Lover, You Should've Come Over," it showcases attributes few would have doubted: that Natalie Maines can successfully sing in most styles and as long as the songs are emotionally direct, listeners will connect. Sure, the Dixie Chicks had plenty of irreverent and fun boot-stompers, but because of her personal narrative, songs filled with heart pack the most rewards.
That's why the one new original song for the record, co-written by Maines, is the clear standout. "Take It On Faith" points to forgiveness and trust, using language like "I'll take it on faith that you will try not to run when it's hard," that is easy to apply to a greater narrative beyond the song's apparent romance. The song speaks to bravery, and with Maines' story being among the bravest in music today, it is satisfying in a way that makes the rest of Mother seem like an appetizer, that even at its enjoyable and affecting core, it is just a fraction of what we could be getting if Maines showed the same bravery consistently with her music as she has with her real life. Mother is a good, at times even great, start to a solo recording identity for Natalie Maines, but lacks only in the listener's greatest desire, to learn more about Maines. If she pursues her own experiences and insights, as on "Take It On Faith," then this whole arc might have the happy ending it deserves, an end that makes all the struggle seem worth it and transcends all the political and business realities that got Maines to this point. If Maines can truly "create" out of all of this, then her story might allow for the biggest of crossovers, from a great singer to a great artist.
Others Tagged With