Drake: Nothing Was the Same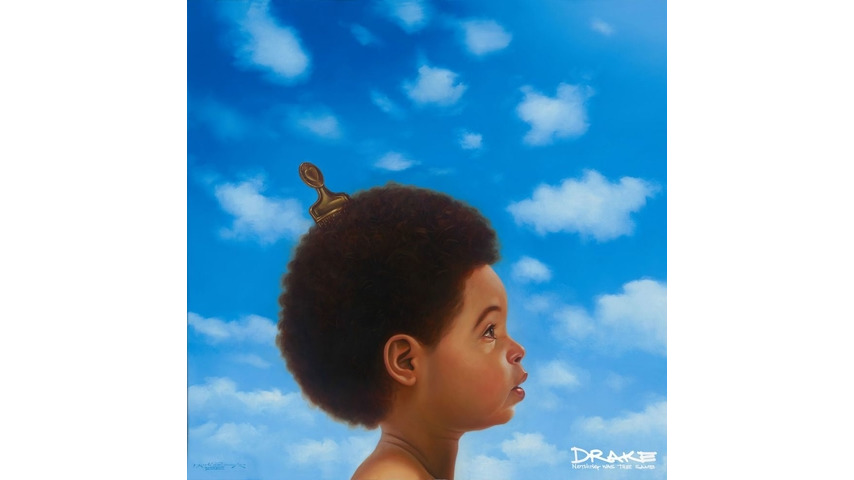 People of a certain temperament do not like Drake. First there's the issue of his upbringing. The MC grew up in the tony Forest Hill district of Toronto and, for a spell, played heart-of-gold paraplegic Jimmy Brooks on teen drama Degrassi: The Next Generation. Then there are his aesthetic choices—the average Drake video is one long, pensive aerial shot of some metropolitan skyline. He also sings at least as often as he raps, relaying his innermost feelings in a babyish falsetto. This is a deal-breaker for many purists. They have come to regard Drake as a glorified underwear model, more ornamental than functional.
Drake was once the politest rapper alive—he blew up with the formality-themed albums Thank Me Later and Take Care—but years of unempirical ridicule have clearly gotten to him. Nothing Was the Same is by far his angriest work to date. Every song seems to settle a different score with high-school bullies, estranged friends or other artists. "People I believed in, they don't even show their face now," he confides on the screamy, distraught "Furthest Thing." "Correct" and "Worst Behavior" in particular are Nine Inch Nails-level raw. And there's certainly nothing fey about the badass, battle-tested "Started From the Bottom." Those of you still convinced that Drake is callow and somehow unworthy of manhood are in for a rude awakening.
"Hold On, We're Going Home" sounds, improbably, like a pastiche of Evelyn "Champagne" King and mid-'80s Tina Turner, but it is an outlier on this otherwise dysphoric record. Screwed hooks, witchy patois and Auto-Tune spaz-outs all cameo here; even the Whitney Houston sample that opens the album is unnaturally suffocated and chipmunked. (If this seems familiar, it should. Nothing Was the Same draws significant inspiration from Kanye West's rebellious Yeezus.) The change in soundscape is drastic and helps complete Drake's transformation from consummate professional to broody enigma. Even on the party songs, he is suspicious of everyone and painfully susceptible to the corruptive nature of his adult playground.
Take Care is something of a modern romance classic, so Drake the Heartthrob might've been preferable to this collection of doomsday forecasts. If not for "Hold On," where he briefly readopts the lover boy posture, Nothing Was the Same would be an end-to-end bummer. On balance, though, we'd say that Drake's recidivism has paid rich dividends. Nothing Was the Same is ugly, yes, but cathartic.
Others Tagged With