Paste Power Rankings: The 5 Best TV Shows on Right Now
Illustration by Christine Fernando
TV
Lists
Power Ranking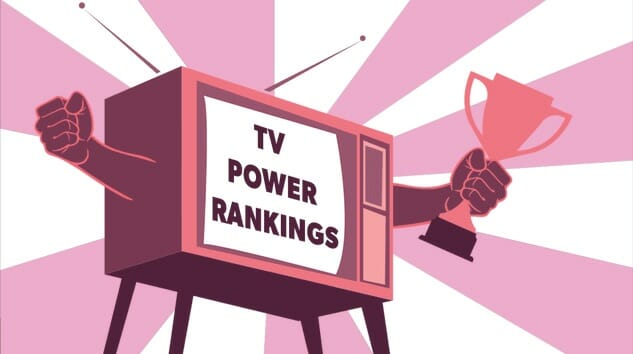 The rules for the Power Rankings are simple: Any current series on TV qualifies, whether it's a comedy, drama, news program, animated series, variety show or sports event. It can be on a network, basic cable, premium channel, Netflix, Amazon, Hulu, YouTube or whatever you can stream on your smart TV, as long as a new episode was made available within the past week (ending Sunday) —or, in the case of shows released all at once, it has to have been released within the previous four weeks.
The voting panel is composed of Paste Editors and TV writers with a broad range of tastes. TV is good right now and there's a lot of it, so we're here to help you find only the best. Below is what we're enjoying right now. Happy viewing!

For the week of May 29th:
Honorable Mention: The Marvelous Mrs. Maisel (Prime Video), Happy Valley (Acorn TV), Primo (Freevee), Silo (Apple TV+)
5. Ted Lasso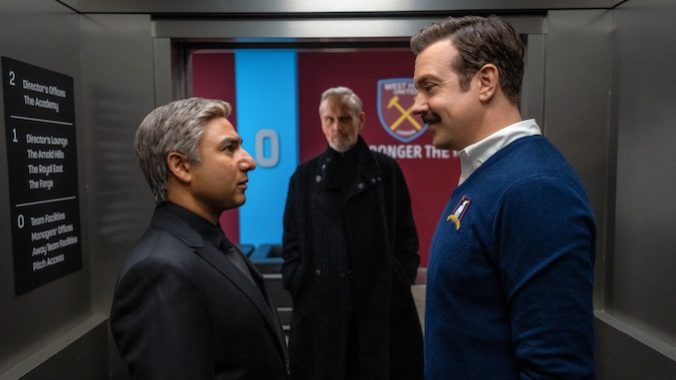 Network: Apple TV+
Last Week's Ranking: Honorable Mention
This Week: Some odd choices, but still compelling and enjoyable.
As Ted Lasso headers into its third and likely final season, the show aims to recapture that same glory that made it such a fan favorite over its first two years, while also introducing something Lasso has never really had up until this point: a rival. An enemy. A true, straight-up antagonist on the other side of the pitch. It's a tried and true piece of the sports story formula, and if anything, it's wild to think they haven't really done it up until this point. That rival is, of course, West Ham United. Rebecca's (Hannah Waddingham) ex-husband Rupert (Anthony Head) purchased the club to compete against Richmond at the end of Season 2, and poached "wonder kid" assistant coach Nate (Nick Mohammed) to serve as team manager.
Though it could be a cliched sports story with less nuanced execution, setting up Richmond and West Ham as rivals—with Nate and Ted in the spotlight on both sides—makes for a fascinating dynamic as the season continues to unravel. Despite the bar napkin pitch on the logline of "American football coach moves to England to coach soccer," this has never been a simple show. It's a story about broken people doing their best, and it all just happens to revolve around a football club. In Season 3, these relationships and bonds are stronger and more nuanced than ever, and if anything, it looks like it will be compelling as hell to see the creative team playing in the world they've built a little longer. We love these characters, we love this team, and that hasn't changed. —Trent Moore
---
4. Somebody Somewhere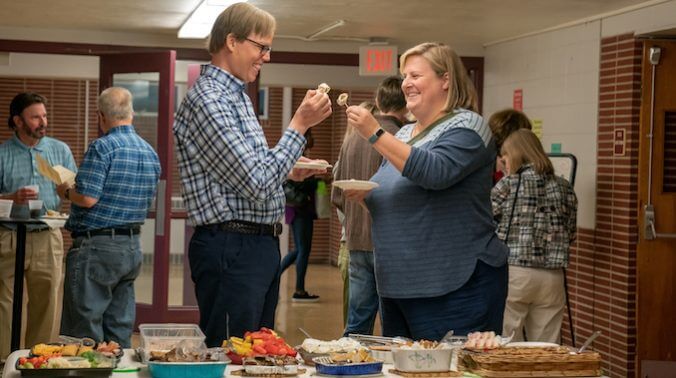 Network HBO
Last week: Honorable Mention
This week: Sweet and delightful, this finale was the anti-Succession; here's hoping for a Season 3!
In its second season, HBO's understated gem Somebody Somewhere picks up where it left off, using small moments to ask big questions and solidifying its place as one of modern TV's best-kept secrets. Sam (the always-breathtaking Bridgett Everett) and Joel (a career-best Jeff Hiller) have committed themselves to getting their 10k steps in, but they every once in a while might cheat on their "designated non-drinking" days. Sam's uppity sister Tricia (Mary Catherine Garrison) has closed down her shop and shipped off her daughter to college. And though their screen time may have lessened, the presence of Sam's parents still lingers: mother Mary Jo's (Jane Drake Brody) rehabilitation stint has taken a rebarbative turn, and father Ed (the great Mike Hagerty, who passed away pre-production) has departed on a boating voyage to Corpus Christi, leaving his daughters the duty of cleaning out the family farm. Sam's roots in her hometown have grown stronger at this point, and Somebody Somewhere continues to deliver laughter and tears with little stylistic or tonal difference from the last time around. Created by Hannah Bos and Paul Thureen, the show retains the low-fi, unfussy dramedy vibe in which executive producers Mark and Jay Duplass specialize. Somebody Somewhere may center itself on the minutia of quotidian life, in a place far away filled by people we can recognize but perhaps never know. But its quiet meditations unspool beyond the borders of its frame, letting everybody, everywhere into its beating heart. —Michael Savio [Full Review]
---
3. Yellowjackets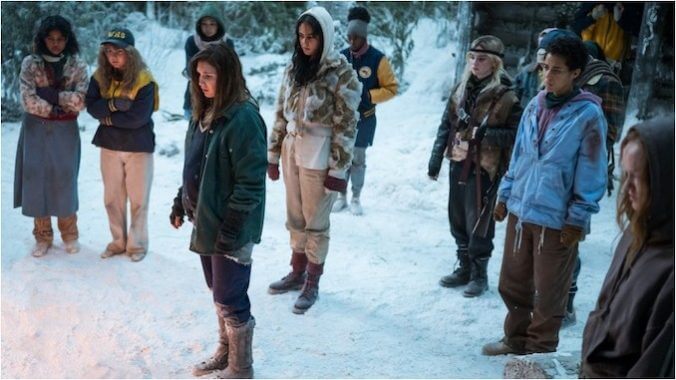 Network: Showtime (Streaming on Paramount+ with Showtime)
Last Week's Ranking: 3
This Week: One of many incredible finales this weekend, sticking the landing on a great season.
Yellowjackets Season 2 is darker, more disturbing, and more confident than ever—utterly fearless in its storytelling and unflinching in its vision. Unlike so many shows before it, Yellowjacket's critical and popular success hasn't changed or compromised its quality in any way, and its second season feels like nothing so much as a natural expansion and extension of its first. In many ways, it is that first season, turned up to eleven—more uncomfortable, more transgressive, and full of even more rage (both sublimated and directly expressed) than its predecessor. If Yellowjackets has taught us, as viewers, anything, it's that this is a show that knows where it's going, and we're just here to enjoy the ride. I'm happy to see where it takes me. Buzz, buzz, buzz. —Lacy Baugher-Milas [Full Review]
---
2. Barry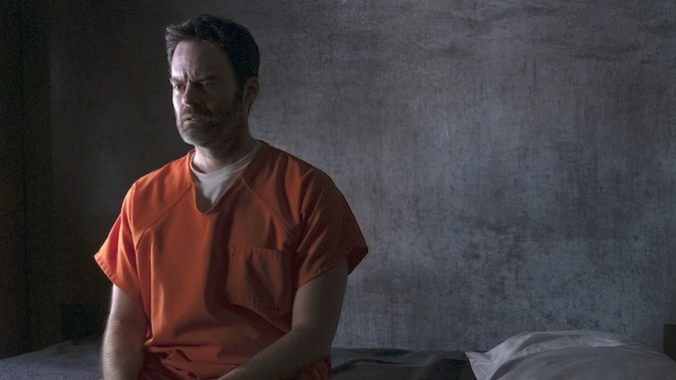 Network: HBO
Last Week's Ranking: 2
This Week: A devastatingly fitting end for TV's darkest comedy.
It's been a long road (thanks to a 3-year pandemic break), but Bill Hader and Alec Berg's Barry has finally reached its conclusion. The hitman-turned-actor has executed more people than failed auditions by this point, and with Barry locked up thanks to his former acting coach, it's terrifying imagining what Barry is capable of with his back pushed this much against the wall. The series took a sharp stylistic shift between seasons 2 and 3, and the characters now feel as stripped-back as the visual style. Hader, directing all eight episodes, is clearly in his wheelhouse, and confidently pulls heart-wrenching, blackly comic performances out of all the remaining cast, even if the bleaker tone means some types of humor fall flat. After a few early wrong-notes, Barry sets off on a final mission that risks none of our ensemble getting their happy ending—not that we're complaining. —Rory Doherty [Full Review]
---
1. Succession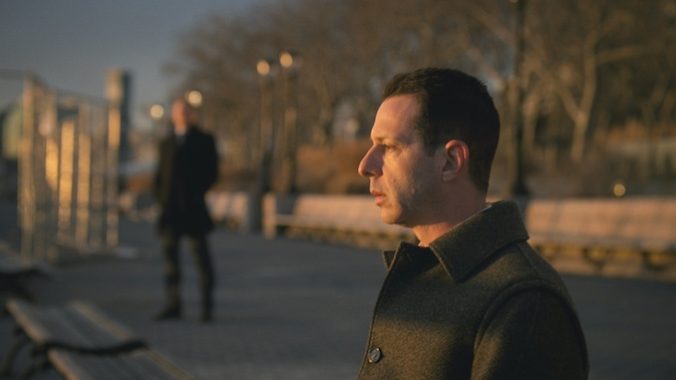 Network: HBO (Streaming on HBO Max)
Last Week's Ranking: 1
This Week: This series finale was soul-crushing and bleak as hell. In other words: no notes.
Loyalty and betrayal once again form the backbone of HBO's drama in its fourth and final season, but it's all on a continuum; the Roy siblings have been infected with the push-and-pull rhythms of their father, and each time they come together, it's only a prelude to screwing each other over, and each time they screw each other over, it's only to tighten again. On the surface, they are selfish, unsympathetic human beings; deep down, as creatures who have been molded by caprice and limited by cruelty, who could be more sympathetic?
The brilliance of Succession is that you ache each time the worm turns; this is not repetitive, it never feels inevitable, and it's only afterward that you see the insidious pattern. A show that can often look like a comedy, since it has the funniest writing on TV, is at its heart one of the darkest dramas imaginable, because it slowly reveals the constraints at the heart of our existence; everything we dream, but can never do… every way we've been permanently stunted before we ever had a choice in the matter.
On that note, while we'll mourn the show's end, there's something to be said for getting out before the patterns become more explicit and less surprising. They could write funny dialogue and convincing plot twists for ages, but to quit now is to ensure that the shocking freshness never wears off. —Shane Ryan [Full Review]
---
For all the latest TV news, reviews, lists and features, follow @Paste_TV.