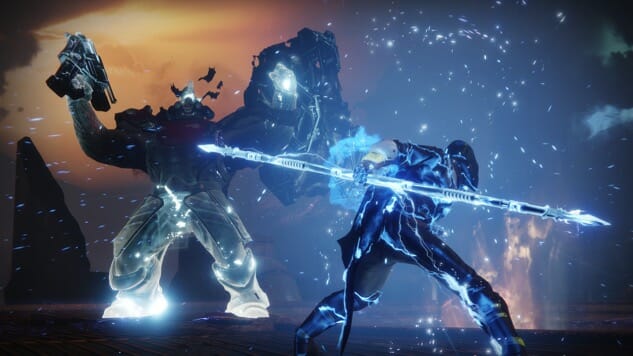 Destiny 2 has only been out for a few days now, but we're sure that players are eager to rush through the campaign already. As they did with the first Destiny, Bungie always plans content well ahead of time, and game Project Lead Mark Noseworthy tweeted out an outline of their new title's near-future schedule:
The Agents of the Nine arrive next Friday. #destiny2pic.twitter.com/GKCYozeApz

— Mark Noseworthy (@knowsworthy) September 7, 2017
It looks like players will finally encounter the "Agents of Nine" that totally-not-shady merchant Xûr is associated with. According to Noseworthy's schedule, expect the Resident Evil 4 Merchant lookalike Xûr to appear every Friday (starting Sept. 15) to show you his wares.
Other details include the game's first Raid, "Leviathan," launching Wednesday, Sept. 13. Two days later, the much-hyped "Trials of the Nine" will begin. Additionally, the schedule includes dates and locations for Nightfall Strikes and Flashpoints.
The final week of September is when Bungie's "Guided Games" beta will begin its functionality, with that week's Nightfall. Basically, this feature allows for solo players to team up with clans and groups of high skill level, allowing Raids to be more accessible for newer players.
We're still getting through Destiny 2 ourselves, but in the meanwhile, check out some of our thoughts on the game here.