Speedrunner Razed Dashes onto PS4, Xbox One, Nintendo Switch, PC this Fall
Images via PQube
Games
News
Razed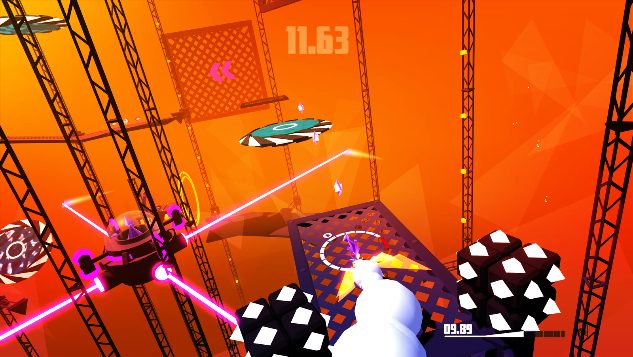 Speedrunners are a dime a dozen nowadays, but there are a few that push players to the edge. According to developer publisher PQube Games, its fast-paced speedrunner Razed is making its way to the PlayStation 4, Xbox One, Nintendo Switch and PC via Steam this fall. The PC and Xbox One version of Razed will arrive first on Sep. 14, while the PS4 and Switch version of the game is scheduled for an Oct. 15 release.
Razed's tagline suggests you "go fast, or die trying," and judging from the gameplay, that seems to be spot on. Razed looks like the perfect mix of an old-school Sonic the Hedgehog special stage with the addictive action of Temple Run. The game focuses on high-octane action as players make their way to the finish line at breakneck speed. In the way are obstacles, hazards, changing platforms and an open environment that sets it apart from other games like it.
Features include:
– Non-stop escalation: Sprint through 60 dynamic levels spread across six unique worlds, each with a distinct visual style, unlockable abilities and pulse-pounding boss battles.
– Chart your own course: Veer off the beaten path and carve your own way through levels to achieve seemingly impossible times and unlock the S ranks.
– Online leaderboards and ghost data: Challenge the world via online leaderboards, and race against friends' ghosts in a game of asynchronous one-upmanship.
– Fuss-free speedrunning: Nobody wants to wait around while striving for perfection. Falling short of your target time? Simply jab the restart button to return to the start of the level without any loading times.
– Secret challenge levels: Employ all your different skills and abilities to find Razed's toughest maps and tackle them head-on.
Watch the announcement trailer for Razed below.